Located in Feriye Palace, Lokanta Feriye with it's seafront location, magnificent view overlooking the Bosphorus Bridge, Ortaköy Mosque and Maiden's Tower, offers a unique ambiance both in summer and in winter for those who want to enjoy breakfast at the Bosphorus. Lokanta Feriye is in Michelin Guide List 2023.
The story of Feriye Palace started in the second half of the 19th century, when the Ottoman sultans moved from Topkapı Palace to this magnificent palace they built on the Bosphorus.  This building, which has been the last point of Dolmabahçe and Çırağan Palaces stretching from Beşiktaş to Ortaköy, was one of the interesting examples of Ottoman architecture of the period. After being restored by Kabataş High School Education Foundation in 1995, Feriye Restaurant became the meeting point of the past and the future at this precious point of the Bosphorus.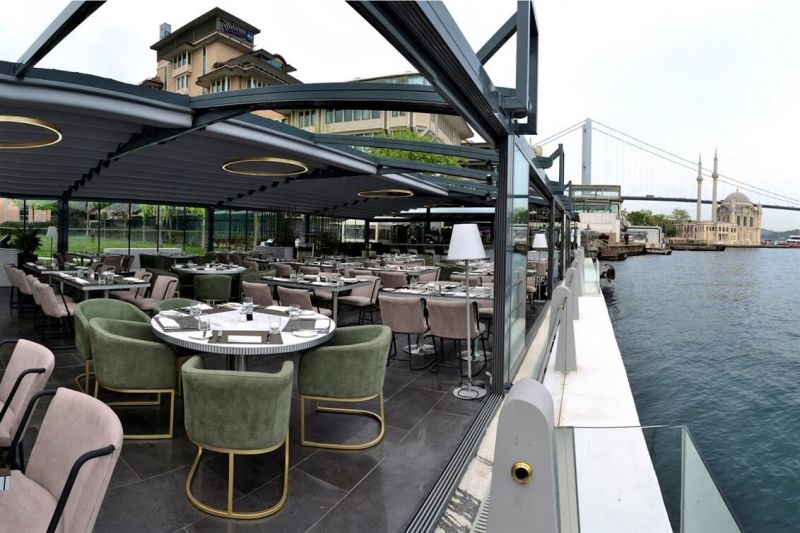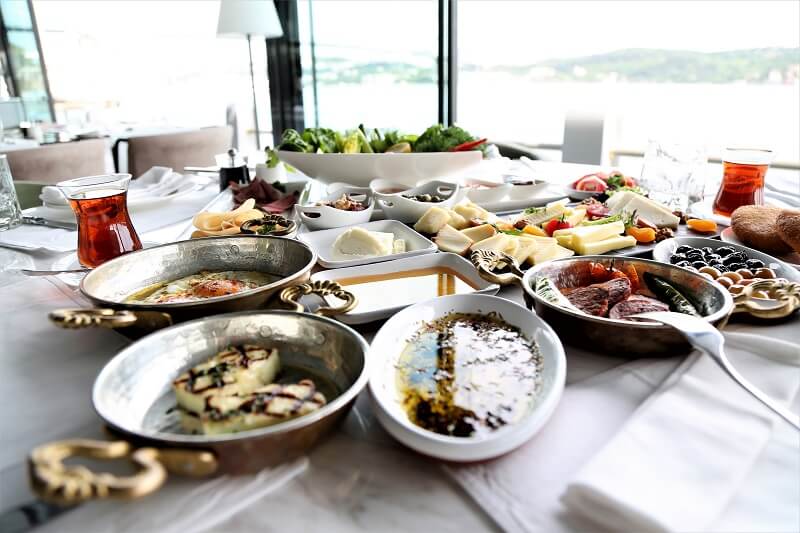 A LUXURIOUS BREAKFAST IN A PALACE WHICH HAS BEEN WITNESSED TO HISTORY
Feriye breakfast is served as spread on weekdays and weekends with Turkish bagel, pastry and bread varieties, mild and mature cheddar,, Kars cheese, salami, olive varieties, butter / clotted cream / cottage honey, strawberry and cherry jam, molasses and tahini, acuka, yoghurt with herbes, Nutella, dried fruit and nuts, mint, parsley, baby arugula, lettuce, cherry tomatoes, cucumber and fresh green peppers. Hot fried eggs, bagel and grilled halloumi are included as well. Unlimited brewed Turkish tea is also served during breakfast. The hot mini pastries, bagels and fried eggs with butter are especially popular.
In the magnificent atmosphere of Feriye Palace, all inclusive Turkish breakfast with these options is offered for 1050 TL per person as of September 2023. Children aged 0-6 are free of charge, while a 50% discount is applied for the 6-12 age group.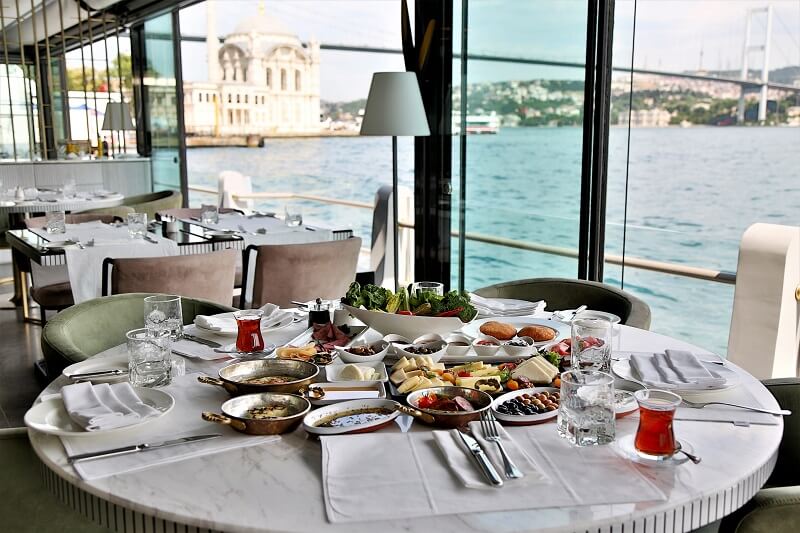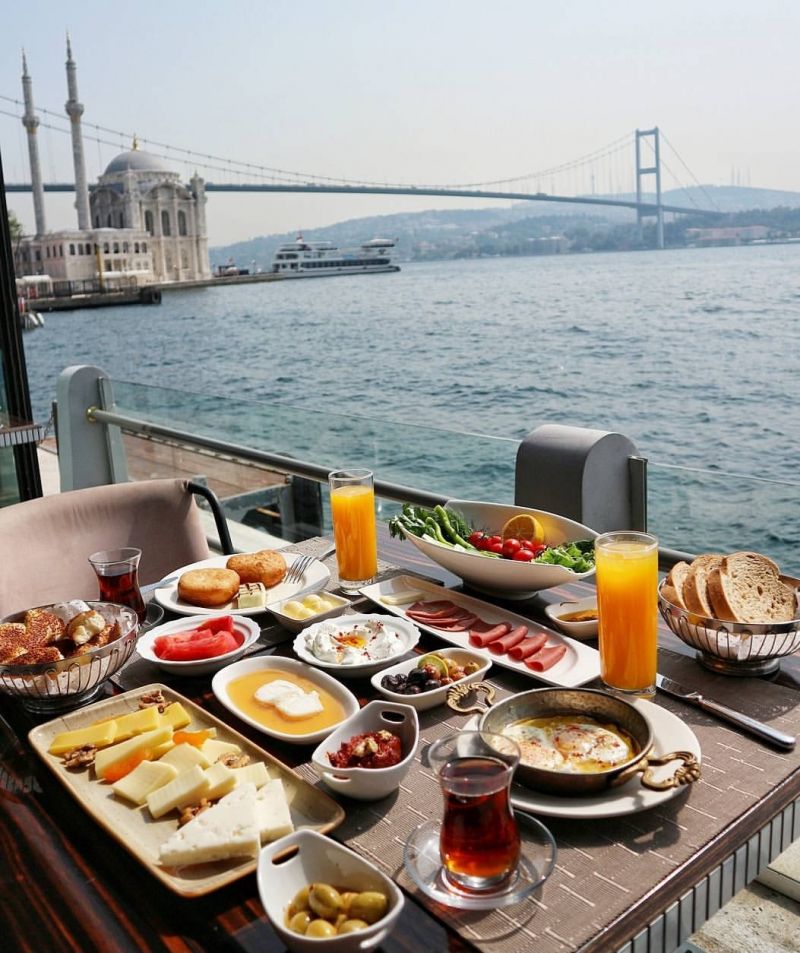 CONTACT INFORMATION OF FERIYE PALACE
Adress: Yıldız Mah., Çırağan Cad. No:40, 34347 Beşiktaş/İstanbul
Telephone: +90 212 227 22 17