Istanbul's newest attraction takes city sightseeing to new heights. Get a whole new perspective on Istanbul – with spellbinding 360° vistas from 200 metres above Downtown Kadıköy.
EMAAR SKYVIEW
Istanbul, one of the most important metropolises of the world for centuries and home to cosmopolitan communities; It is a cultural city that fascinates with its history, architecture and natural beauties. Located on the 47th and 48th floors, you will experience the cosmos of this beautiful city with a glass viewing terrace at Emaar Skyview. From the Galata Bridge, the Golden Horn, the Islands and the Bosphorus that connects civilizations.  You will discover, experience and share the historical symbols of Istanbul with an uninterrupted 360-degree view. You can reach Emaar Skyview consisting of 2 floors at the summit, from Emaar Square Mall and Address Hotel only by elevator and in 58 seconds.
EMAAR SKYWALK
Ready to walk on the 30 metres long terrace made of glass?
Sky Walk is the most thrilling experience in SkyView, and the first of its kind in region. It is the city's highest hands-free walk on a ledge which spans 30 meters wide at the top of the North Tower, over 200 metres above the sea level taking thrill seekers to the tippy-top of Istanbul.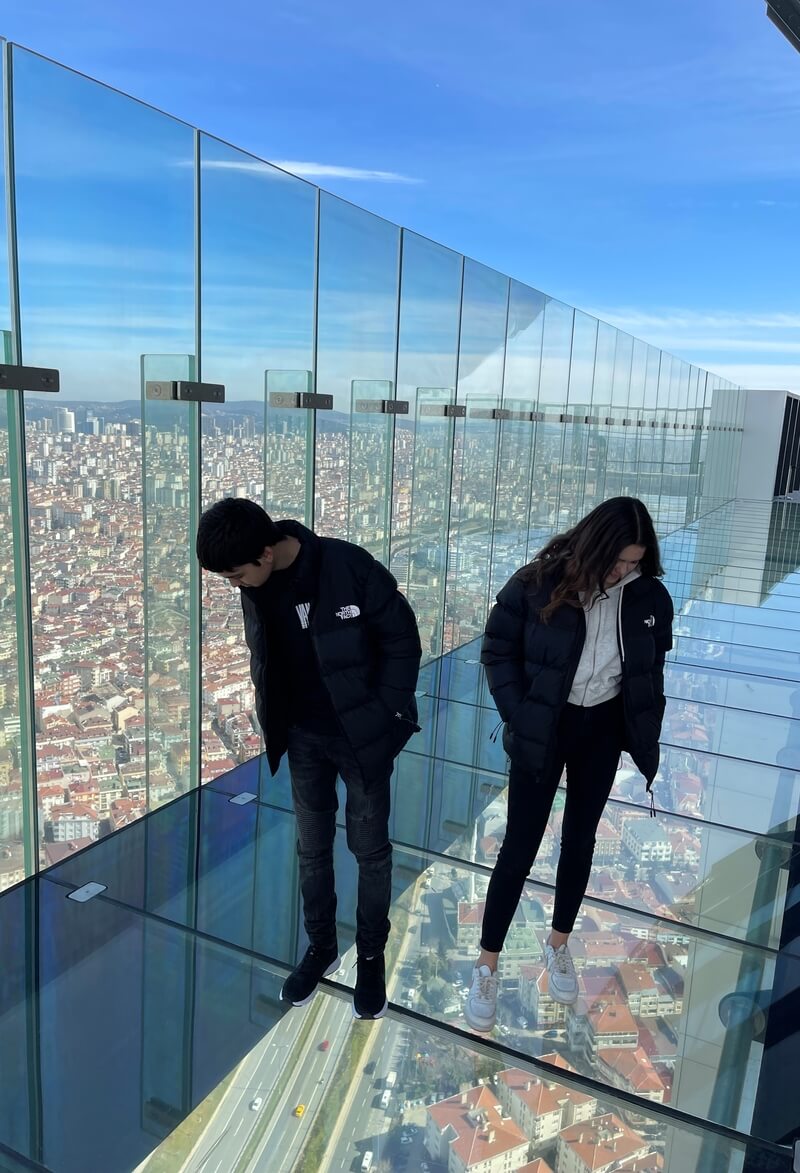 SKYVIEW VE SKYWALK UPT TO DATE ENTRANCE FEES AS OF JULY 2023: 
Tourist Adult – Admission Ticket : 620 TL.
Tourist Child – Admission Ticket (Ages between 3-13): 520 tl
Sky Walk – Special Experience (Tourist)(Including Skyview) : 735 TL. (Valid with one of the above adult or child tickets. Not valid alone and is for one person only.)
SKYVIEW VE SKYWALK VIDEO AND PHOTOS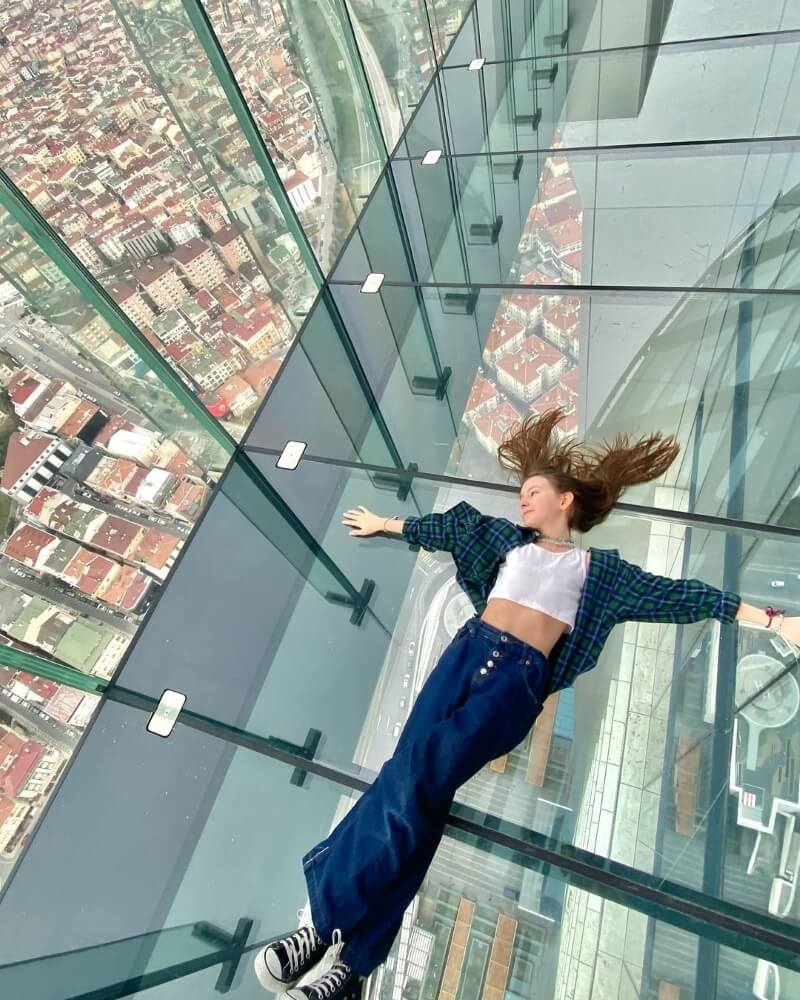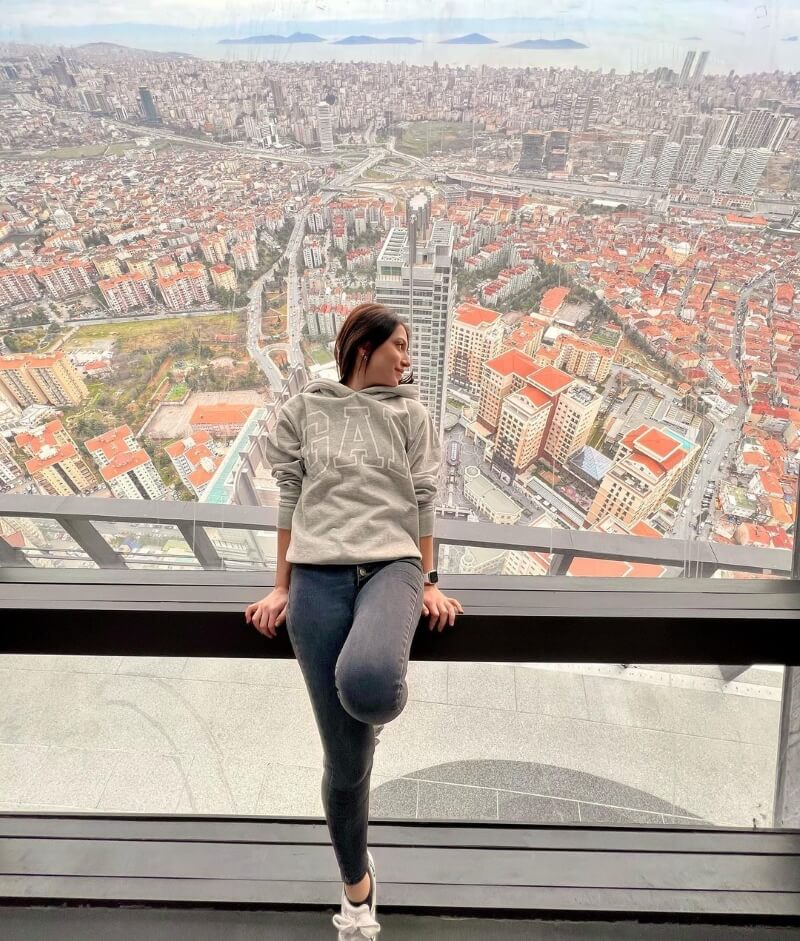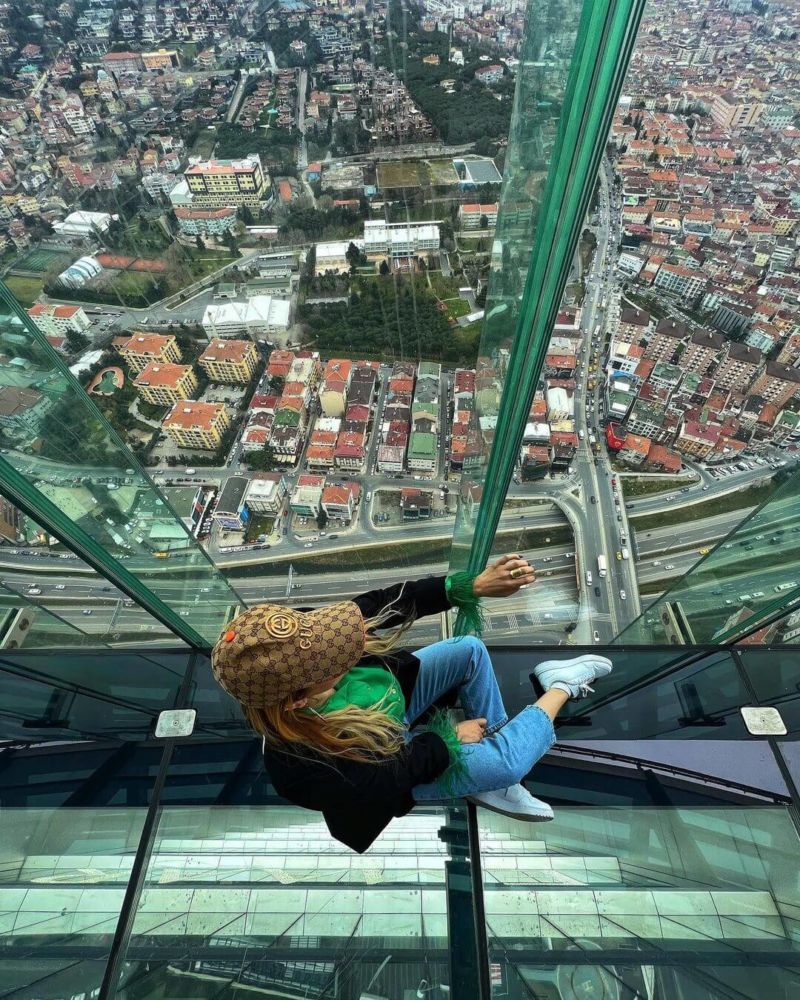 EMAAR SKYVIEW & SKYWALK 
Adress: Libadiye Cad. No:82/F Emaar Square Mall -2. Floor.  34700 Üsküdar/Istanbul
Tel: +90 216 285 11 99
ISTANBUL PELIT CHOCOLATE MUSEUM AND 2023 ENTRANCE FEE
TOP 6 BREAKFAST SPOTS AND 2023 PRICES BY THE BOSPHORUS, ORTAKOY, ISTANBUL