Located next to the Pelit Chocolate Factory in Esenyurt, Pelit Chocolate Museum offers an exhibition of hundreds of historical figures, artworks & landmarks intricately carved in chocolate and is one of the most popular museums in Istanbul.
The museum takes you on an adventure starting with the history of chocolate-making. It is really enjoyable to walk among the chocolate waterfalls and breathe the smell of chocolate. Chocolate and cake making workshops are also organized for children within this huge chocolate dream. The museum consists of 5 sections. First, you are greeted by the chocolate waterfall, the real size chocolate house, Noah's Ark and the paintings that tell the history of chocolate.
In the Istanbul section, many historical monuments representing Istanbul from the Galata Tower, Hagia Sophia, Sultan Ahmet Mosque, Maiden's Tower, Bosphorus Bridge will be waiting for you in the form of chocolate. You can see chocolate busts of Ataturk, Fatih Sultan Mehmet, Osman Gazi and many other leaders of Turkish history at the Leaders hall, and also the works of many artists who shaped world art, including Pablo Picasso, are waiting for you in the Artists' Hall. In the Civilizations section, you can experience a time travel with the paintings symbolizing the Hittite, Ancient Greek, Byzantine, Ottoman nations in world history in the taste of chocolate.
It is believed that more than three tons of chocolate were used in making of the museum and do not miss this unique museum that is not only for children, but also for adults!
Location of the Pelit Chocolate Museum and How to get there
Pelit Chocolate Museum is located next to Pelit Chocolate Factory in Esenyurt industrial zone that is approximately 30 km far from İstanbul city center (Sultanahmet and Taksim). You can get to the museum is either by taxi or private car. Closest public transportation station to Pelit Chocolate Museum is Avcılar metrobus stop. You can take a taxi from here for a more economical way of transportation.
Pelit Chocolate Museum Opening Times
Daily: 10:00  and 17:00
Pelit Chocolate Museum Admission Prices
The entrance fee per adult is 150 TL, 0-3 age group is free. Student groups are requested to pay 120 TL per student.
Pelit Chocolate Museum Admission Photos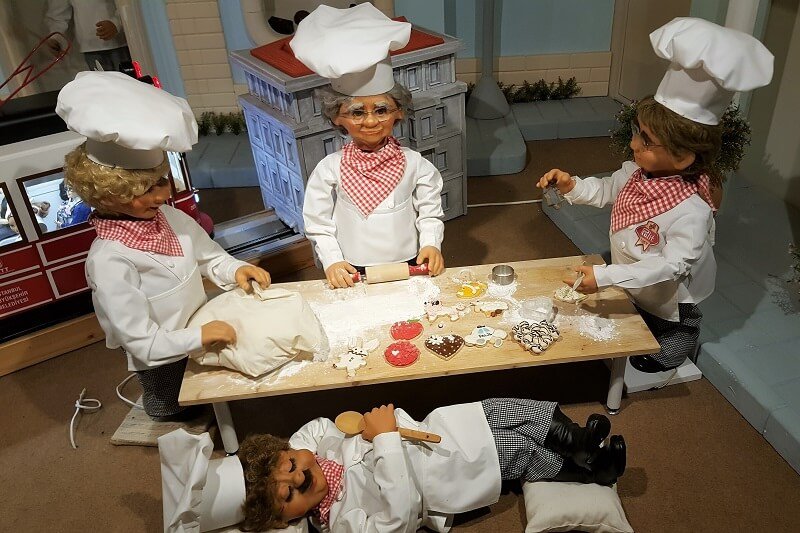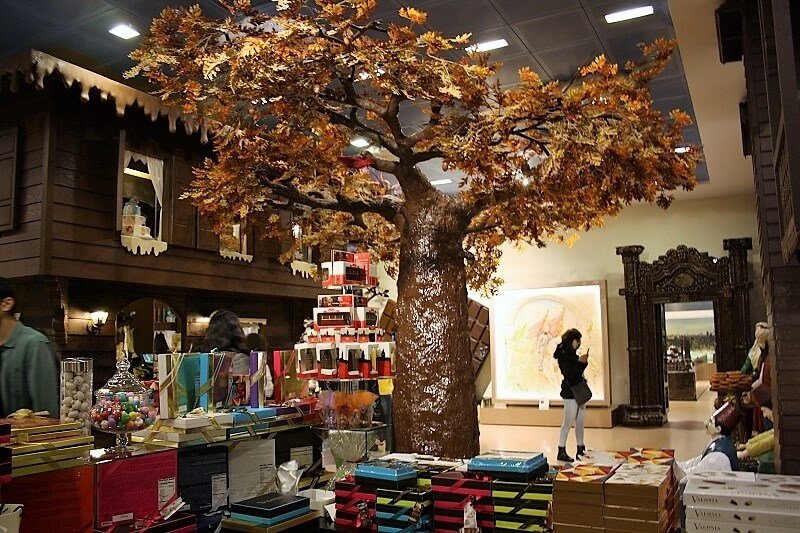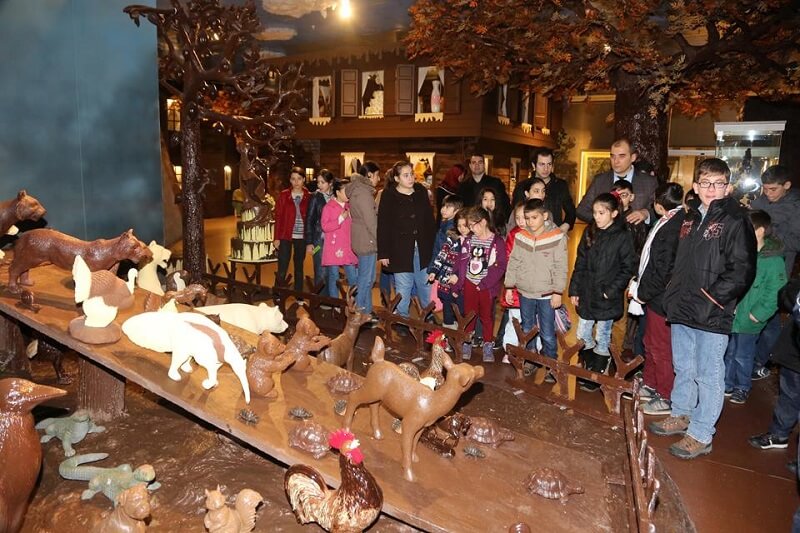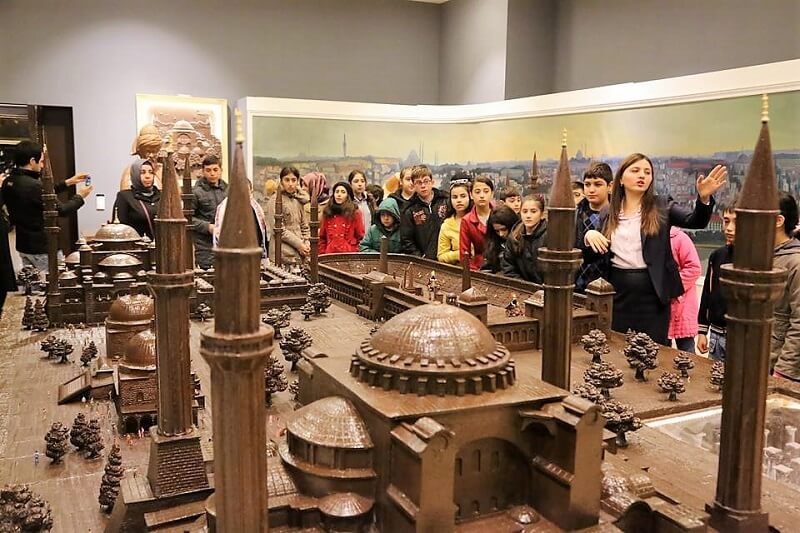 Pelit Chocolate Museum Contact
Adress: Koza Mahallesi 1678 Sk. No:19 (Sanayi Mahallesi Evren Sanayi Sitesi Akbatı A.V.M. Arkası) Esenyurt-İSTANBUL
Phone: +90 (0212) 411 13 00  Int:1160 – 1326