1 – SEVEN PARK PLACE 
Located in the heart of Mayfair, Seven Park Place is one of London's hidden gems, offering the most exquisite seasonal menus using the best of British ingredients, including Discovery Lunch Menu and a 7-course Gourmand menu.
The new opulently decorated dining room will transport you through a truly memorable dining experience of inspired French cuisine, showcasing the elegance and flavours of Drabble's bespoke culinary arts. A true gastronomic journey…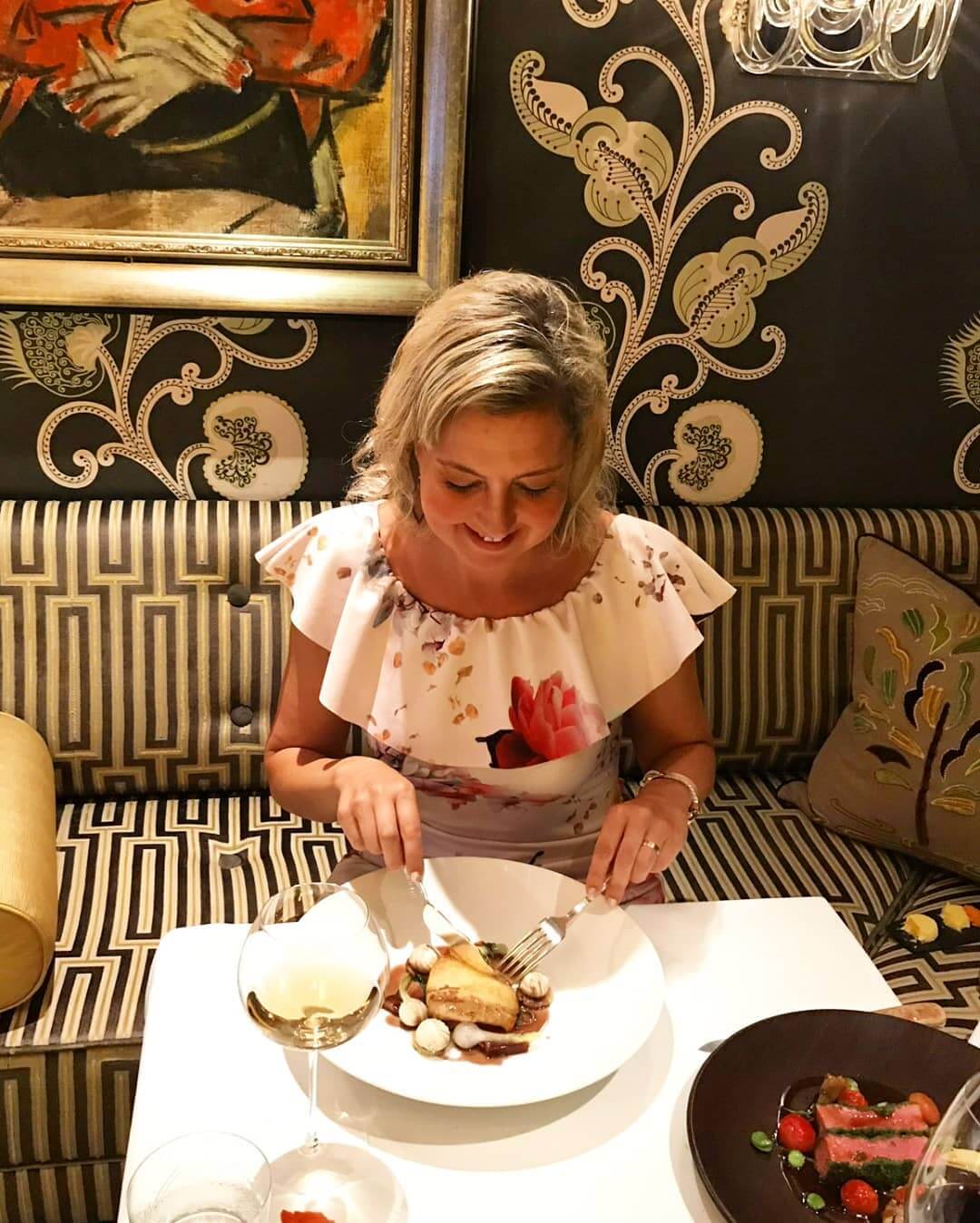 2 – CITY SOCIAL
Jason Atherton's City Social is suspended amidst London's iconic skyscrapers. Located on the 24th floor of Tower 42 in a sea of shimmering panes, below the sharpened points of the Shard, this Michelin-starred oasis proves that grandeur can be achieved at humble heights.
This is a fine-dining restaurant in the heart of the financial district and the menu is filled with fish and meat dishes, sourced from the UK and threaded with global influence. A Japanese hamachi ceviche is paired with a stronger tasting langoustine, in a circle of fresh fish, decorated with wisps of radish and a bite of sourness from a Fillipino calamansi. Mains feel much more British and meaty, the rib-eye steak was so good, the meat melts in the mouth.
When it comes to a Michelin restaurant with views in London, few have it quite like City Social. The meal resembled top-notch in-flight service in first class.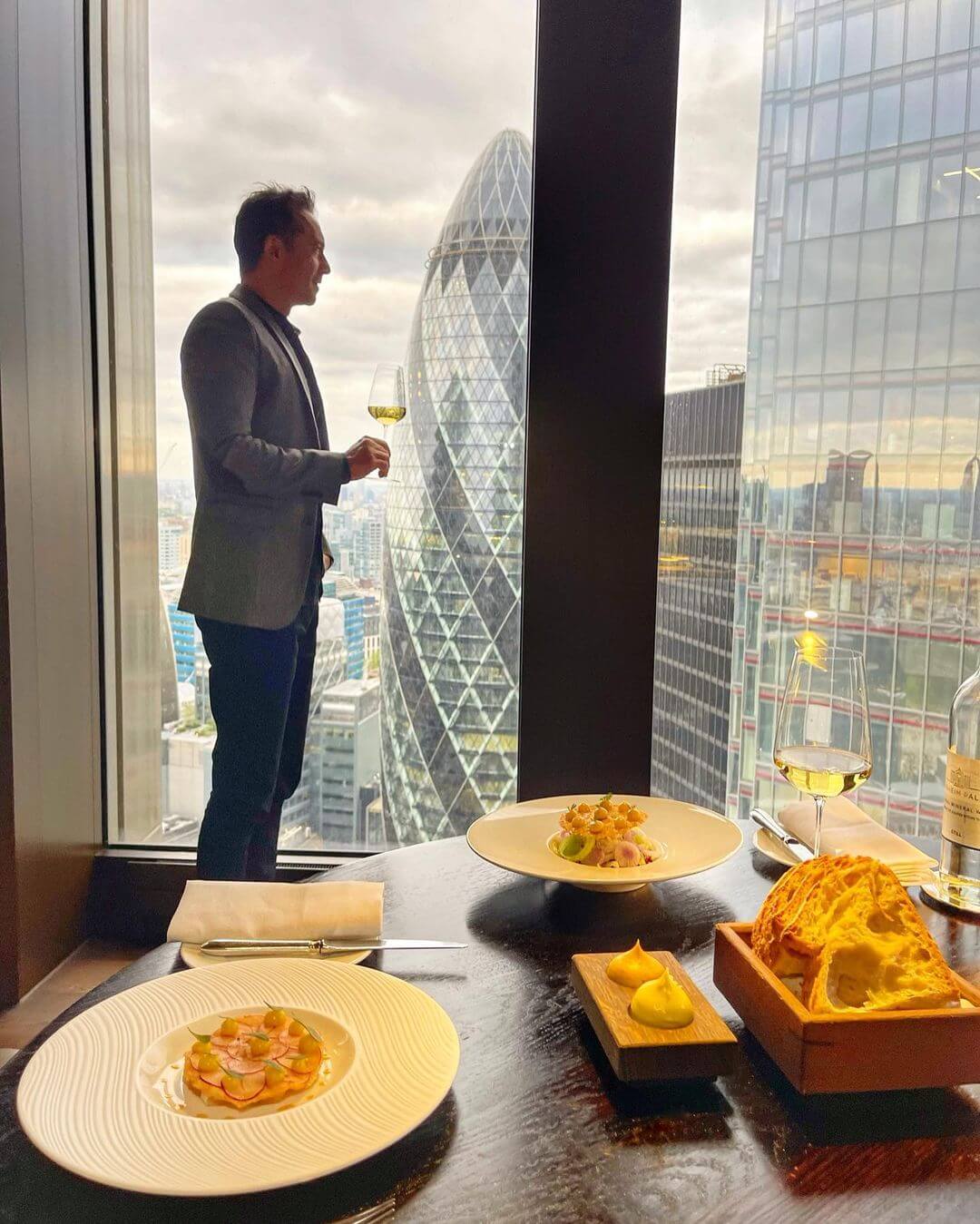 CITY SOCIAL ALACARTE MENU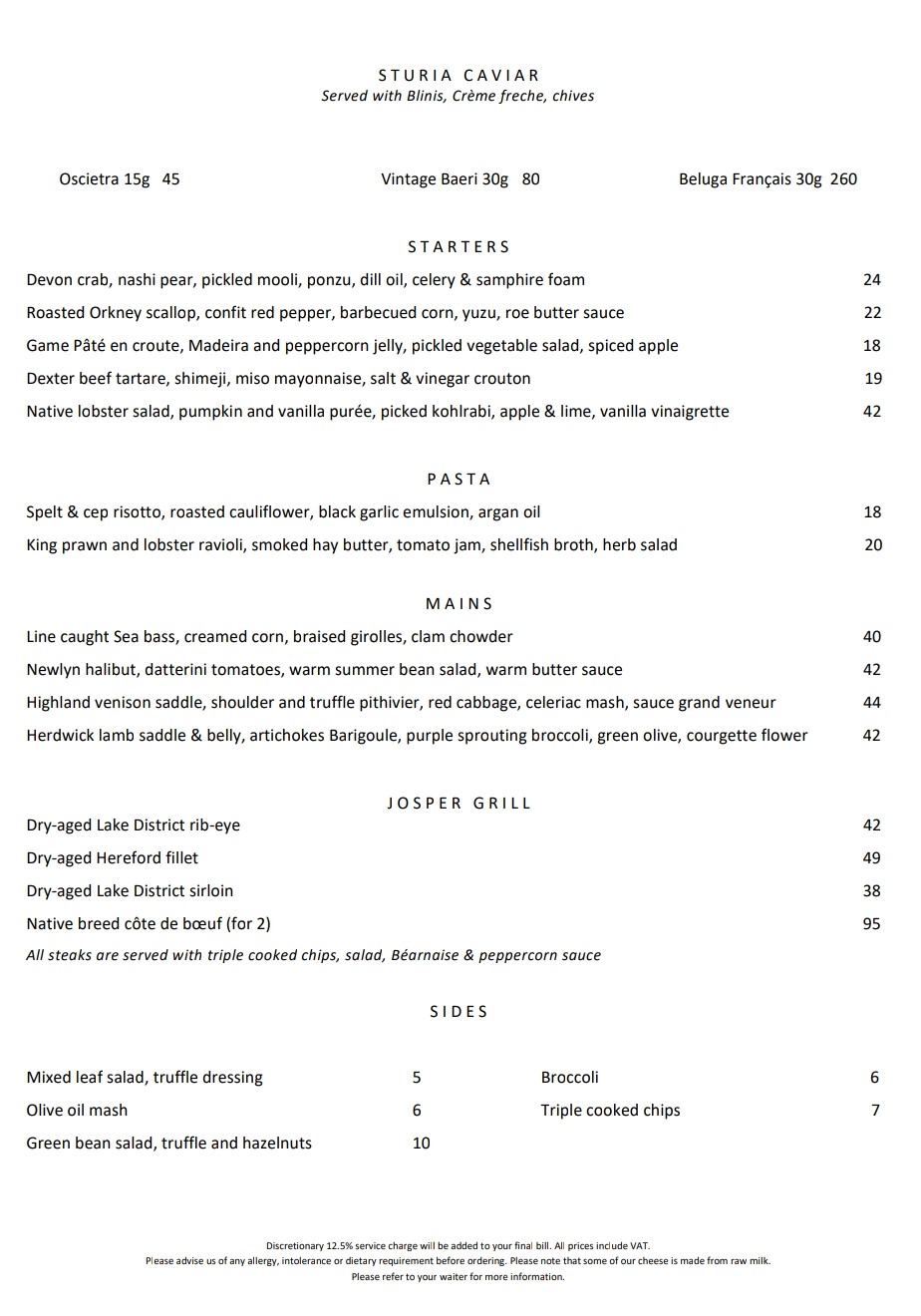 3 – SKETCH LONDON 
Three Michelin Starred Sketch is one of London's most iconic and prettiest restaurant with its plump marshmallow chairs, David Shrigley art and golden lanterns.Photographers, influencers and celebrities have been heading to the candyfloss-pink Gallery in Mayfair's Sketch since its unveiling in 2014.
The menu on offer in The Gallery includes generously portioned starters like beetroot, served three different ways alongside Campari burrata ice cream; thinly sliced veal shank with raspberry and canteloupe; and even breaded frog legs with a green spelt risotto. Main courses are no less spectacular, ranging from sautéed squid with ink, parmesan crisps and aubergine 'caviar'; all the way to guinea fowl breast stuffed with almond and pistachio cream. There's even a double tartare with both hand-chopped beef and tuna. For dessert, you can't really go wrong with their Sketch Chocolate, whose meringue shell conceals dark chocolate mousse & dark chocolate ice cream together with crushed hazelnuts, cocoa jelly, and strawberry ganache.

4 – THE RITZ LONDON 
Indulge in a slice of one of the finest British traditions and take Afternoon Tea at The Ritz London with a selection of finely cut sandwiches, freshly baked scones with Cornish clotted cream and strawberry preserve, and a mouth-watering range of exquisitely presented pastries and teacakes, which will be replenished on request whilst dining in The Palm Court.
The Ritz Hotel London, which is just 8 minutes walk from Piccadilly Circus, is one of the most popular afternoon tea destinations, especially for tourists of London. A very iconic experience for those who want to experience the British aristocracy. The Afternoon Tea, which continues throughout the day, costs £45 for children and £67 for adults. Please keep in mind that men are required to wear a jacket and a tie.
5 – BENARES
Michelin-starred Benares Restaurant has a unique talent for changing the way people perceive and experience Indian cuisine. Named after India's holy city, Benares marries tradition with daring modernity.
The tasting menu is amazing from street snacks through to delicious dishes like Italian Black Winter Truffle Shorba, Porlock Bay Oyster and Cured Sea-bream Chaat, Baby Poussin Tikka Masala and Rasmalai. Each dish blends the traditional and the modern, and if you'd rather enjoy a vegetarian selection of courses then Benares has you covered too.
One of the highlights of the tasting menu is baked hand-dived Scottish scallop served in its shell with Malabar sauce from the South of India. The scallop had lovely natural sweetness, and the coconut and gentle spices of the sauce lifted the flavour without overwhelming the delicate flavour of the scallop, followed by Tawa Masala Wild Halibut, Portsmouth Clam Moilee. Top notch, having absorbed all the flavours. The decor is great – elegant and exotic. Service is very professional.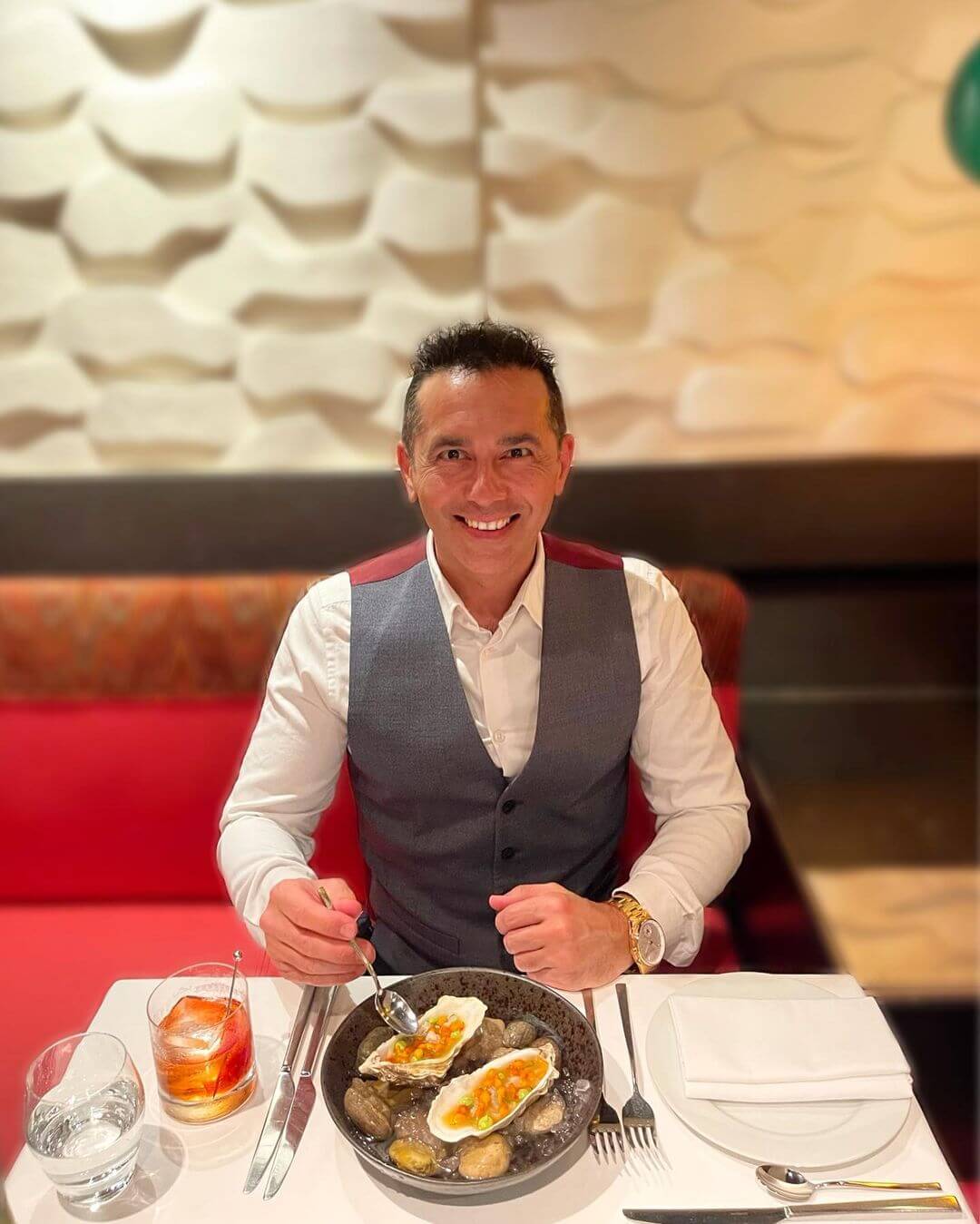 BENARES TASTING MENU

6 – WILD HONEY ST. JAMES
Wild Honey St. James is the new restaurant from Anthony Demetre, whose original Wild Honey enjoyed 12 successful years in Mayfair. It is now located at Sofitel London but has its own separate entrance on Pall Mall as well.
Anthony is a wonderful chef. He made his name in Putney, gaining a Michelin star for The Putney Bridge, and later switched to a slightly more casual dining style with Arbutus and Wild Honey. Grilled cornish sardines, salad of beetroot and green vegetables are very delicious and very well balanced. Line caught English seabass was perfect, the fish accurately cooked and the crunchy texture of the nuts working well with the fish. Wild mushrooms, fresh white beans on the side are also pleasant.
Wild honey ice cream, with a honeycomb is brought to the table and a little cut off to garnish the ice cream. It is simply almost indecently good. Service is charming. Wild Honey seems to be thriving in its new, smarter location. The food is amazing and the overall package appealing, with the smart setting and smooth service adding up to an enjoyable experience.
7 – THE QUILON
Chef Sriram Aylur's South-West Indian food served at Michelin-starred The quilon has an extensive wine list available for London's wine fans, and the overall ambience is generally more casual than the majority of London's premiere Indian restaurants.
At the beginning of the meal mini popadoms are brought with a selection of chutneys, which are all great. From the starters Byadgi chilli prawn is delicious, and all of it was prepared perfectly. From the mains, Baked black cod and Lobster butter pepper were both cooked to perfection. The mixture of flavors and spices provided a palate tingling experience. The portions were matched so well that makes you able to relax and fully enjoy the amazing treats from their region of India.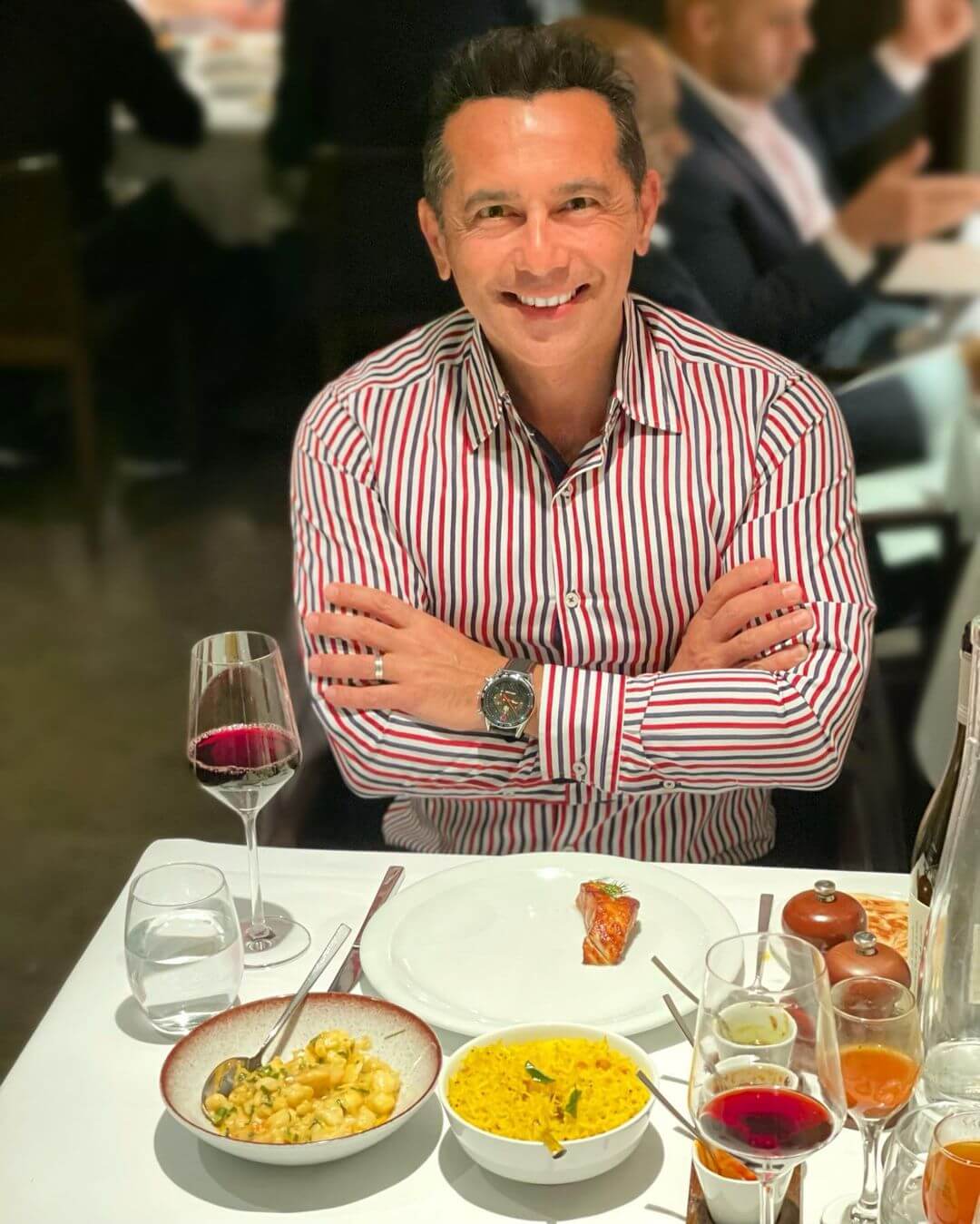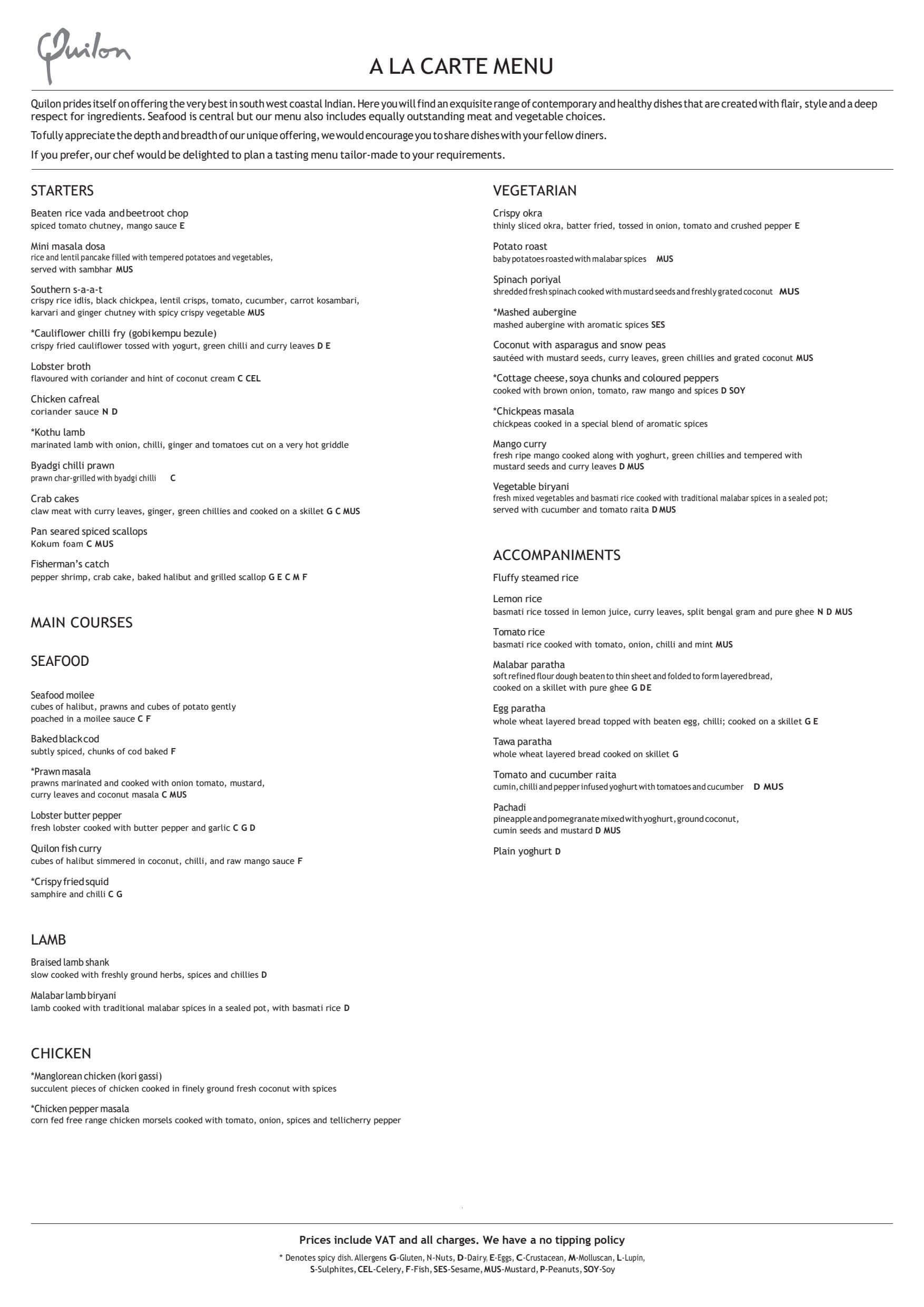 8 – ELYSTAN STREET 
The Annual Square Meal guide to London's Top 100 restaurants has included Elystan Street as number 39 on its list.
The restaurant guide rates Elystan Street both for food and service saying "Charismatic staff immediately put diners at ease with the warmth of their welcome and help set the tone for a meal of comforting, familiar flavours with surprisingly innovative undertones. They are serving pure, seasonal, ingredient led, gimmick free dishes which are full of vitality and flavour.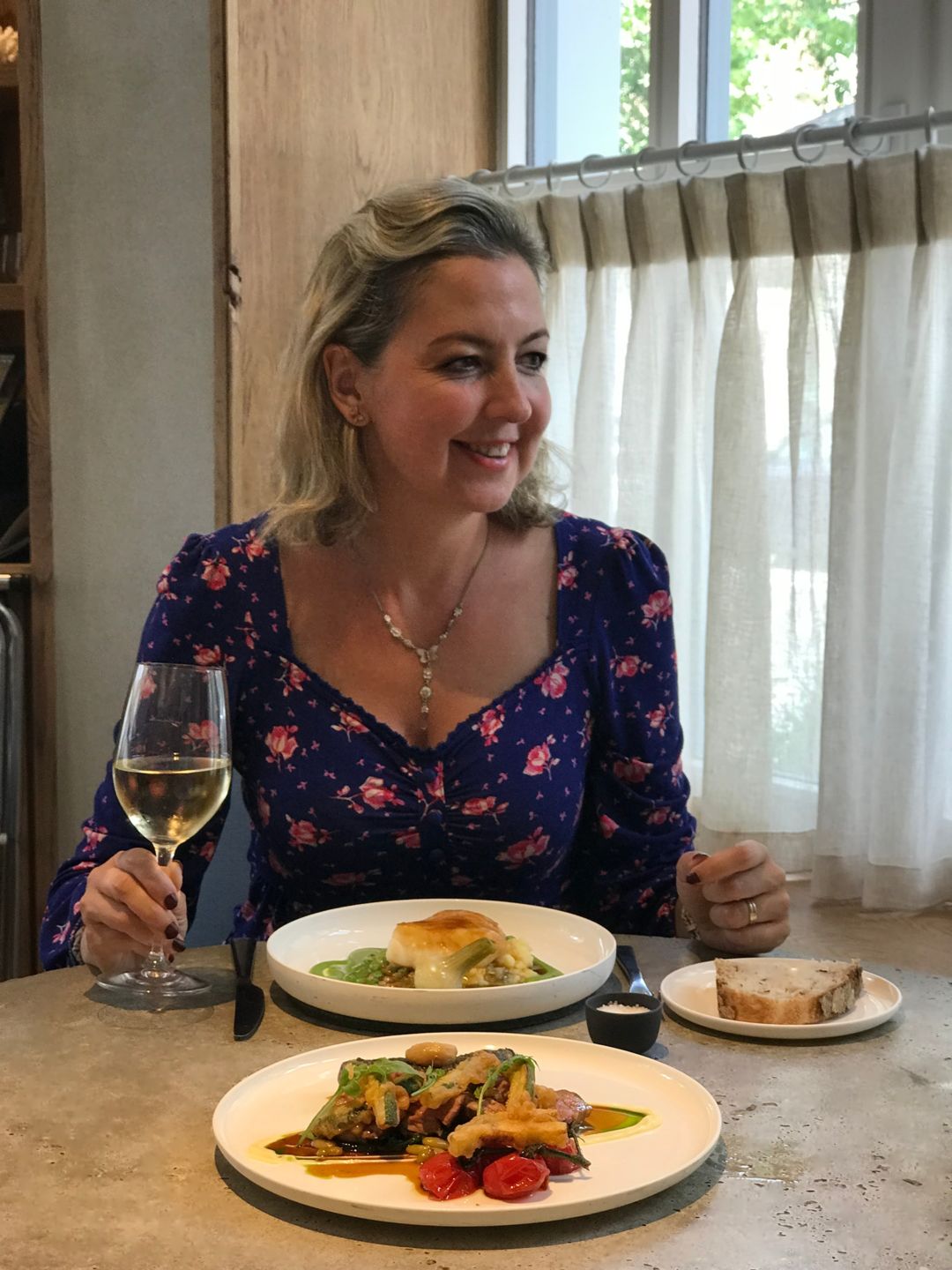 9 – THE DYSART PETERSHAM
Located in Petersham, on the outskirts of Richmond, set in a former pub, The Dysart is very appealing, with stone floor, widely spaced tables and a crackling fireplace with genuinely quality dishes, super hospitality and all at affordable prices. Frankly, I wish I had come here sooner and has been my loss not to have done so.
Our first offering consisted of a selection canapes. The next dish was interesting, with three different layers served in a shot glass. The bottom layer had maple syrup and Pedro Ximines sherry, the middle was egg yolk and top layer was double cream with garnish on top – quite a lot of richness. Afterwards homemade sourdough focaccia was served.
The next dish Charred bream, radish, ginger and champagne was my favourite 🙂 The sauce was spectacularly good, the Asian flavours combining well with the champagne. Wine Pairing: Sussex Reserve
Jerusalem artichoke velouté, with Wiltshire autumn truffle was so yummy with a glass of
Marsala from Sicily. Next one was a highlight in the menu – Cornish turbot served with cep and Madeira and confit lemon – the flavours and textures blended very well together. Wine Pairing: Chardonnay 'The Agnes' from Western Cape SA.
From my point of view, the star dish was Shh'annu lamb, herb roast fig, garlic purée, hazelnut and buckwheat with an amazing red Barbera d'Asti Superiore. After that we had baked yoghurt, Kentish bilberries, pecan nut tuile.
The main dessert was a classy Valrhona chocolate parfait with mango and vanilla ice cream, the chocolate smooth and rich, nicely balanced by the acidity of the mango. Wine Pairing: 'La Beryl Blanc' Straw Wine (Chenin/Muscat)
Finally, we finished off with our 'petits fours' with a coffee before heading home.This was an impressive meal, with high quality ingredients and consistently excellent technical execution. You simply must try here as a lovely option to do in London wherever you are.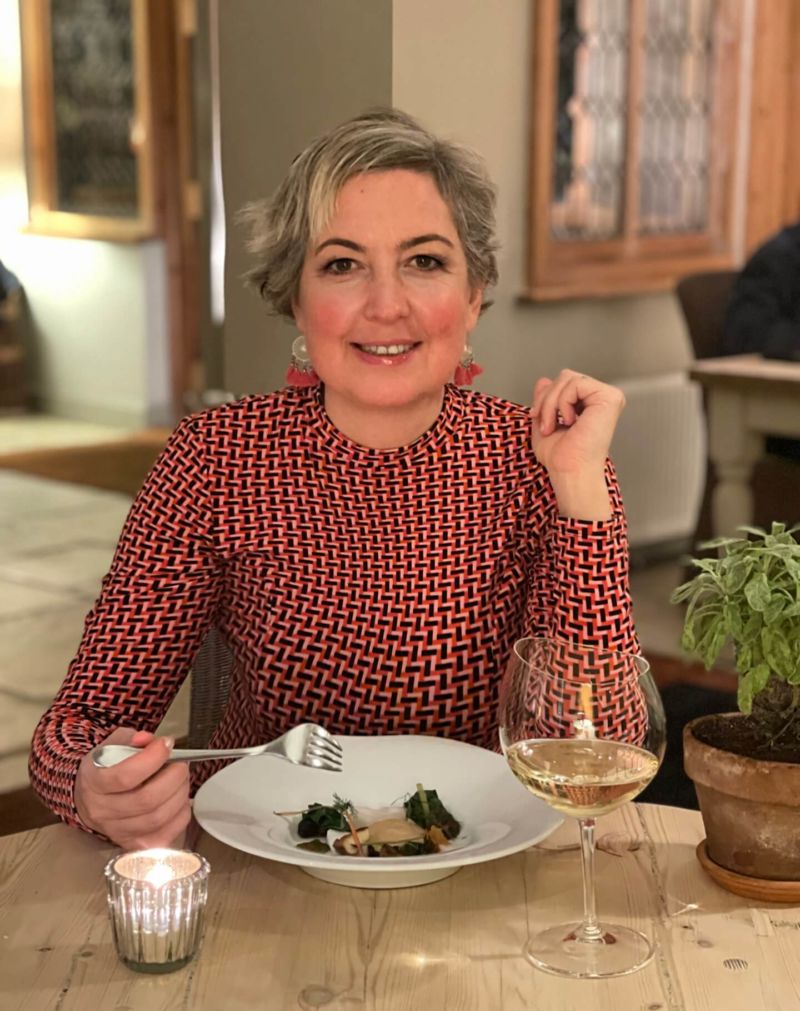 10 – AQUAVIT LONDON
Located in the St James's Market Aquavit London is a stylish yet relaxed restaurant serving delicious Nordic cuisine by Head Chef Jonas Karlsson.
From the starters the shrimp skagen is the quintessential smörgåsbord and can be happily eaten for lunch every day. When it comes down to main courses, Beef Rydberg is the highlight. Their famous dessert – actually this might well be their most iconic dish – the Arctic bird's nest that was invented by Chef Jonas Karlsson. It's a beautifully constructed goats' cheese parfait filled with sea buckthorn curd served in a nest of tuile strands. The result is spectacular!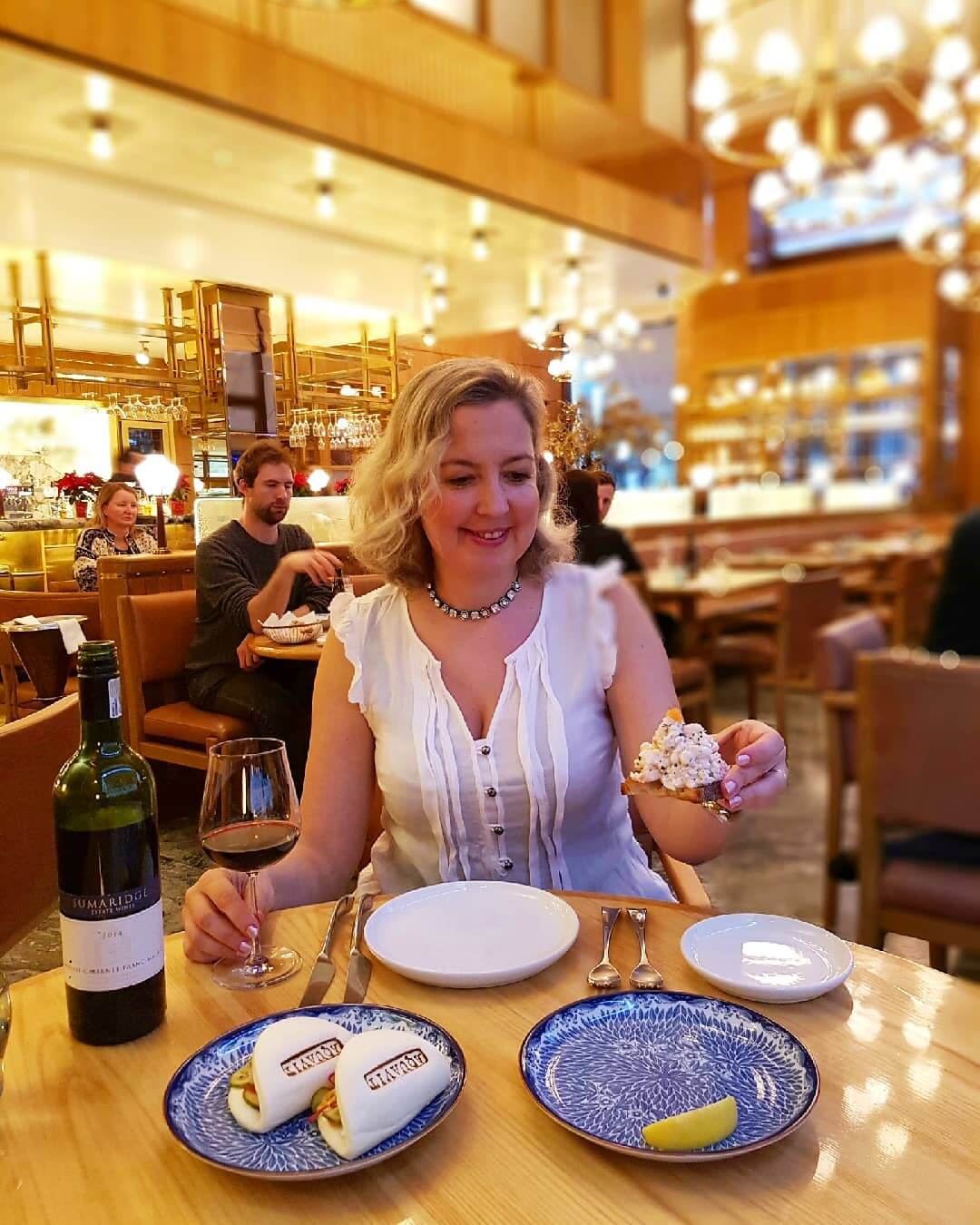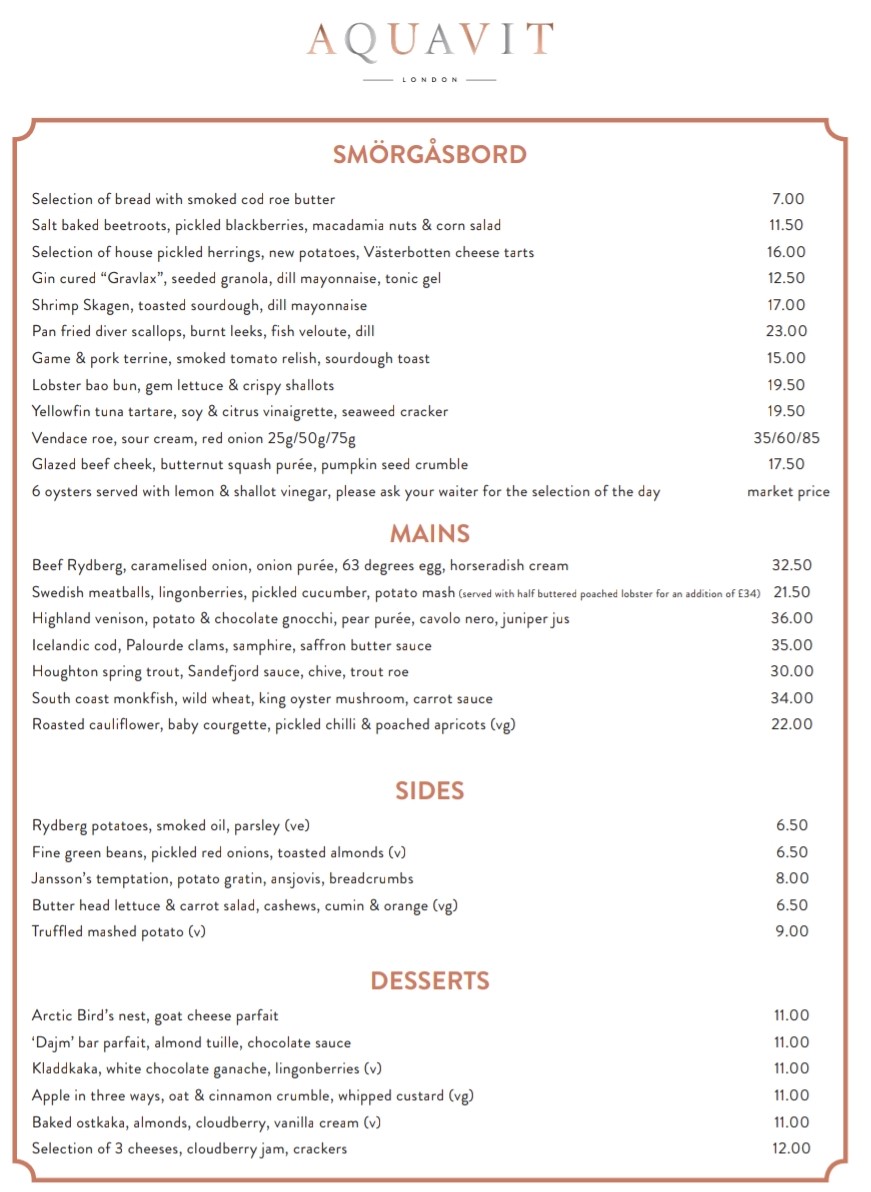 TOP 10 LONDON INDIAN RESTAURANTS WITH UP TO DATE MENUS