1 – BENARES
Michelin-starred Benares Restaurant has a unique talent for changing the way people perceive and experience Indian cuisine. Named after India's holy city, Benares marries tradition with daring modernity.
The tasting menu is amazing from street snacks through to delicious dishes like Italian Black Winter Truffle Shorba, Porlock Bay Oyster and Cured Sea-bream Chaat, Baby Poussin Tikka Masala and Rasmalai. Each dish blends the traditional and the modern, and if you'd rather enjoy a vegetarian selection of courses then Benares has you covered too.
One of the highlights of the tasting menu is baked hand-dived Scottish scallop served in its shell with Malabar sauce from the South of India. The scallop had lovely natural sweetness, and the coconut and gentle spices of the sauce lifted the flavour without overwhelming the delicate flavour of the scallop, followed by Tawa Masala Wild Halibut, Portsmouth Clam Moilee. Top notch, having absorbed all the flavours. The decor is great – elegant and exotic. Service is very professional.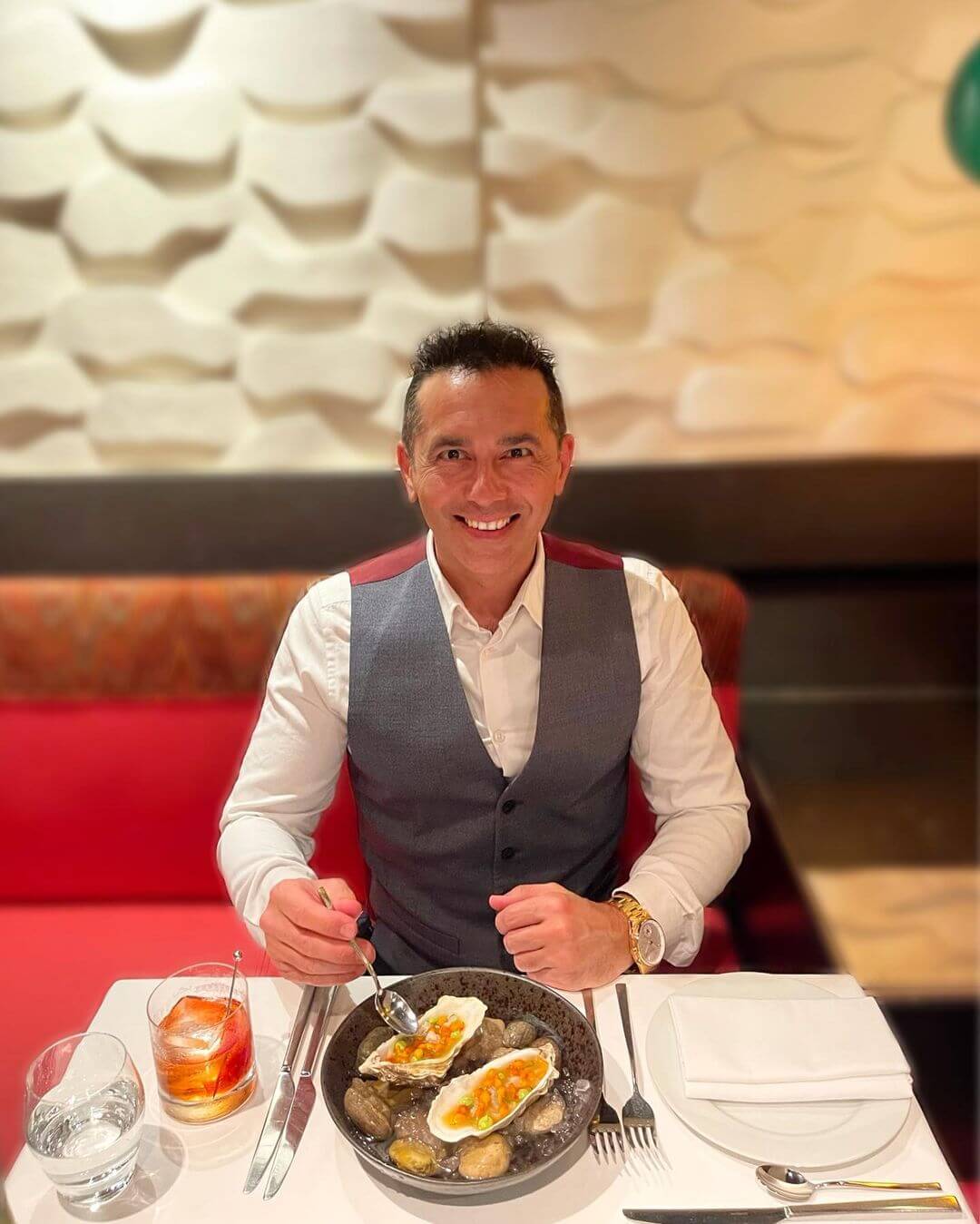 BENARES TASTING MENU

2 – THE QUILON
Chef Sriram Aylur's South-West Indian food served at Michelin-starred The quilon has an extensive wine list available for London's wine fans, and the overall ambience is generally more casual than the majority of London's premiere Indian restaurants.
At the beginning of the meal mini popadoms are brought with a selection of chutneys, which are all great. From the starters Byadgi chilli prawn is delicious, and all of it was prepared perfectly. From the mains, Baked black cod and Lobster butter pepper were both cooked to perfection. The mixture of flavors and spices provided a palate tingling experience. The portions were matched so well that makes you able to relax and fully enjoy the amazing treats from their region of India.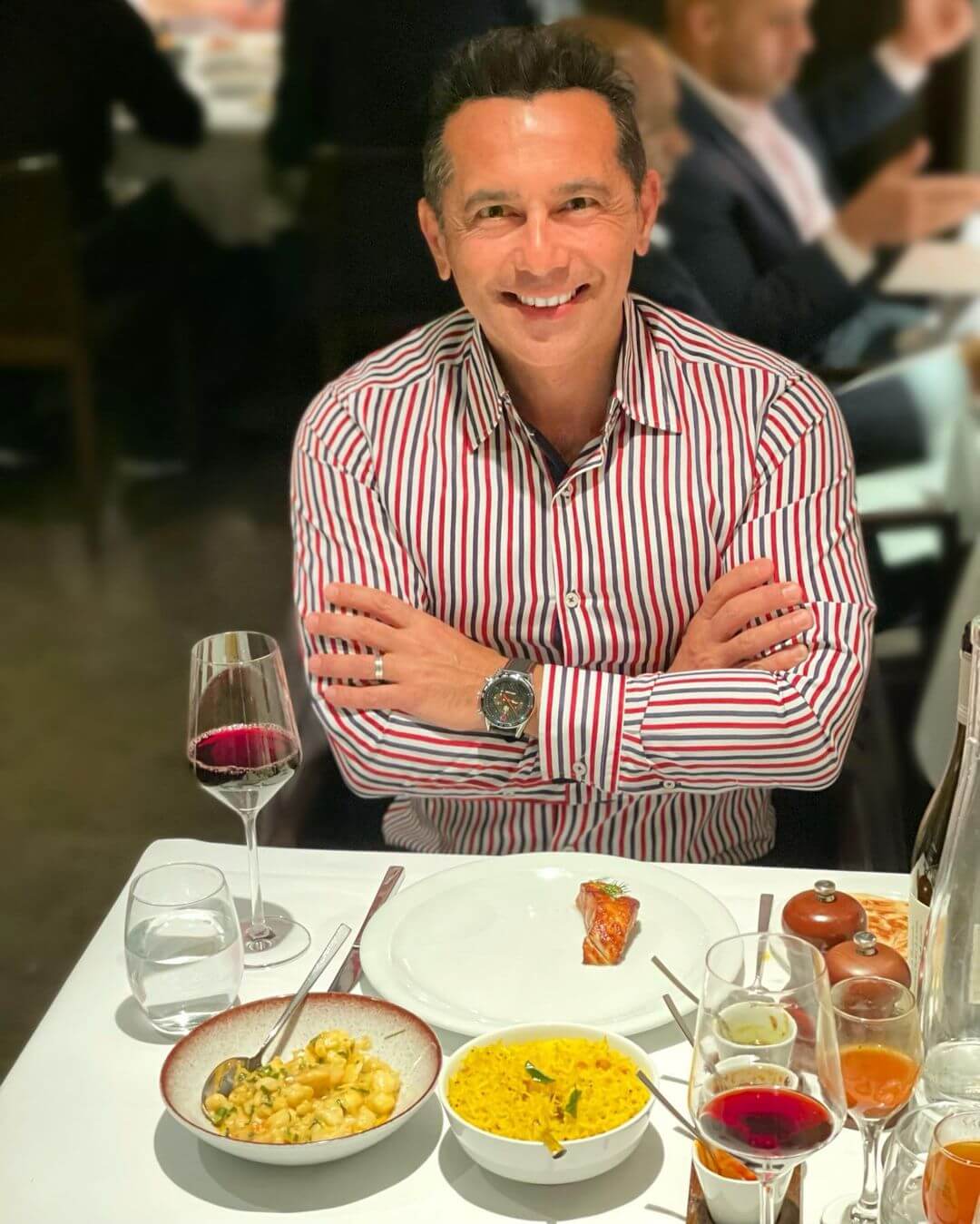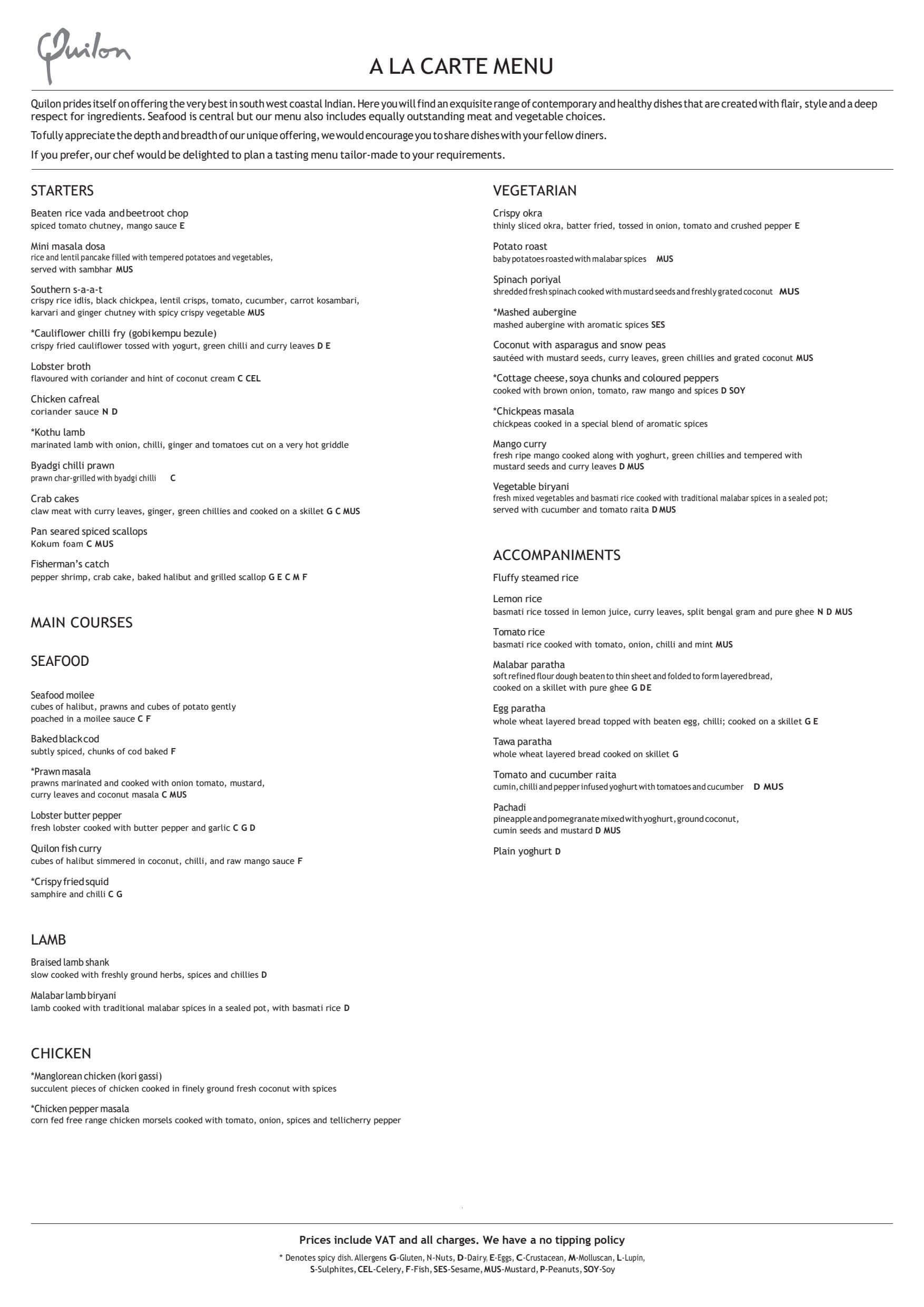 3 – COLONEL SAAB
Located at the former Holborn Town Hall, close to the British Museum, Colonel Saab is elegantly designed and filled with original Indian art and antique furniture including century old items. The menu features a 'contemporary twist on the flavours and textures of India' – traditional Indian dishes as well as regional specialities. The restaurant is inspired by the travel tales of an Army officer with his wife across India.
We first ordered our cocktails. I would recommend Mr. Puri (South of the border. Pisco leads this addictive 'sour' with notes of jasmine and yuzu). That was followed by three classics, paneer tikka, fish tikka and spiced lamb chops, which all had nicely spiced marinades. Colonel Saab's fish tikka was a perfectly fine but the lamb chops was so delicious. Sitting at the top spots of my list of best lamb chops in London has been from fine-dining Indian restaurants so I had high expectations for this one. I was not wrong and it met all my expectation. I also enjoyed the chutney that came with the lamb chops.
We tasted Beef Pepper Fry – A bit of a mouthful to describe Kerala style beef with coconut and Thellicherry black pepper and Prawn Moilee – Succulent prawns cooked in light spiced coconut milk curry from the mains. Both were rich in flavour. Overall it was an exquisite experience for us.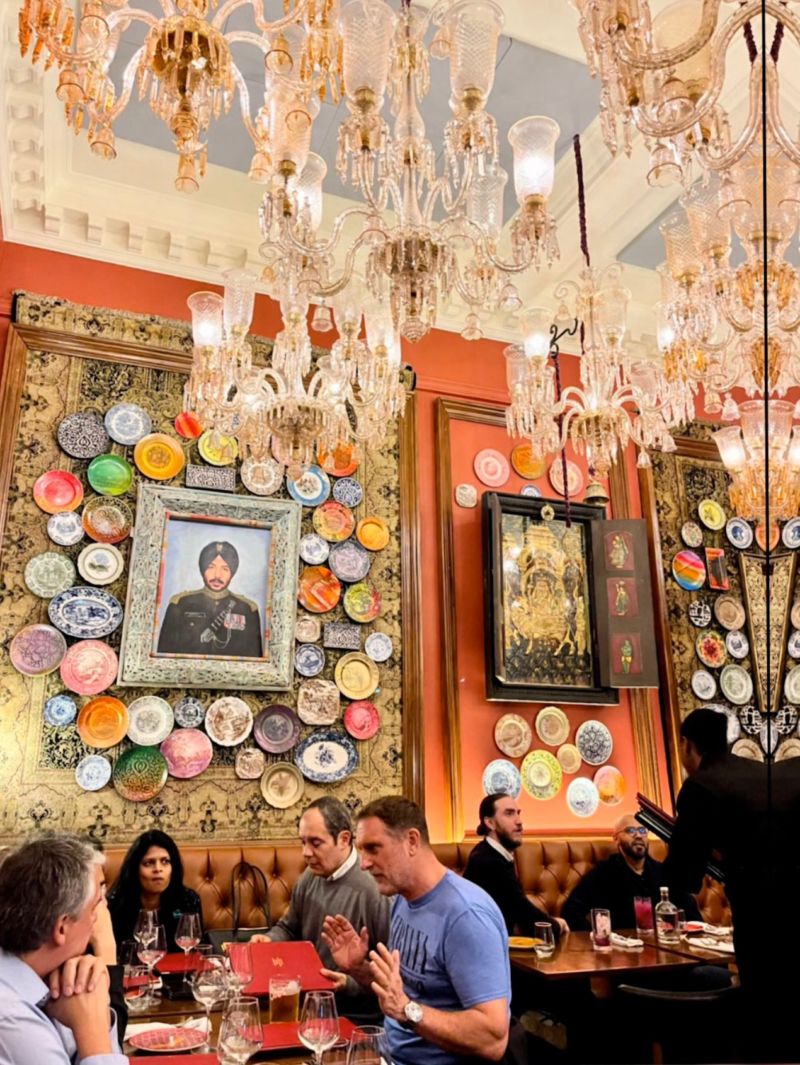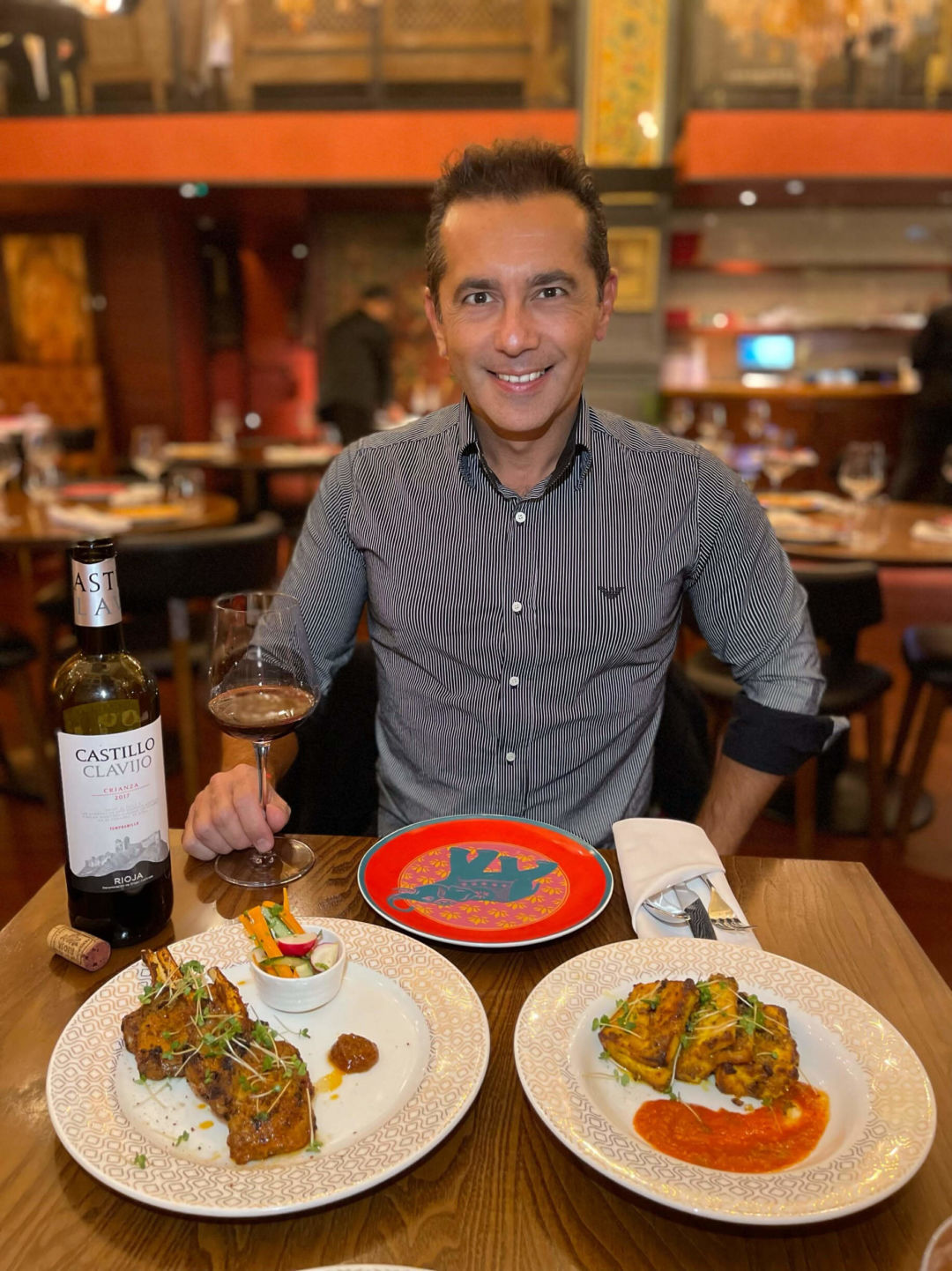 4 – MANTHAN MAYFAIR
Manthan Mayfair is a lovely addition to the Mayfair Indian food scene, serving innovative Indian food and cocktails in a beautiful, buzzy townhouse setting on Maddox Street. We were there for the tasting menu which was a great decision, varied and delicious dishes.
Tasting menu: Ghati Masala Prawns, superb as a starter, delightful seabass (Cafreal Machhi) as a second course, excellent lamb chops third course. And fabulous Methi Murgh as a main and yummy deserts. Unique dishes with fantastic flavours.
Service was great too, our waiter explained everything on the menu and made good recommendations. I also need to mention the poppadoms and chutneys, they served in cone form and were a cut above the norm! Chef Rohit Ghai has had an undeniable influence on what Indian food means in London. He did an amazing job at Manthan too.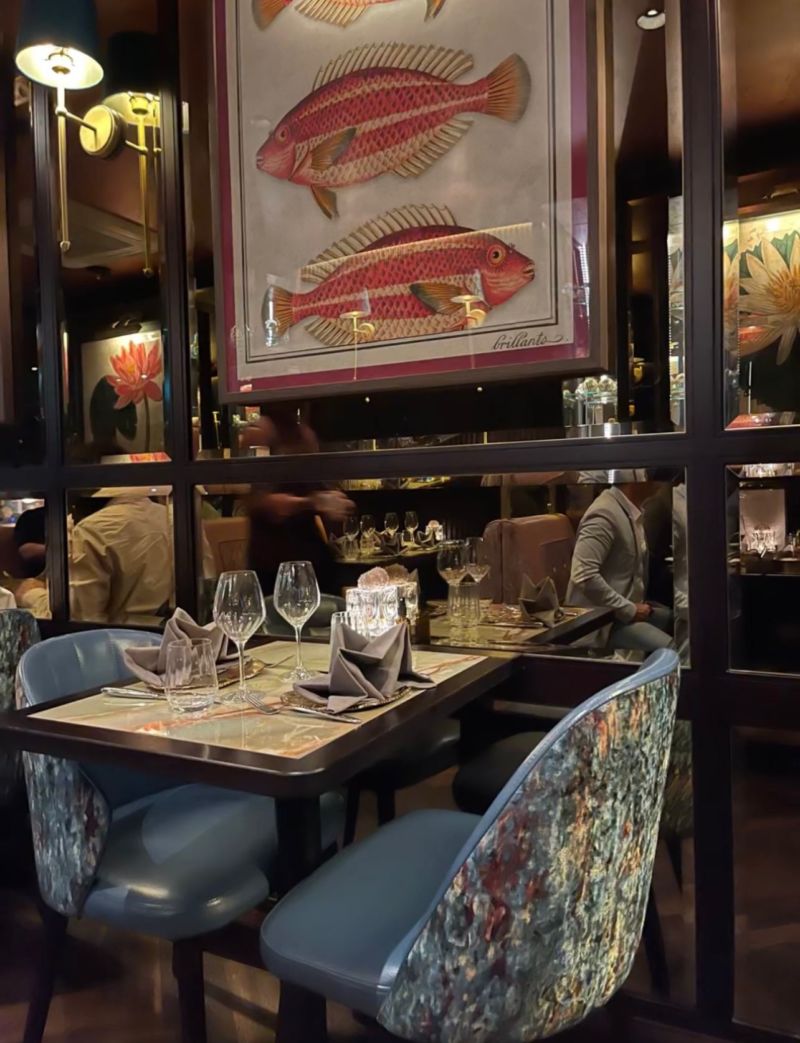 5 – 1947 LONDON
Based in London's West End, 1947 London has been born out of a desire to bring to London an authentic taste of India in all its glory!
A really nice welcome as we entered the restaurant and were taken downstairs into this basement venue. The restaurant has a beautiful dining space with an unrivalled ambience. The starters were a series of sharing tasters. We had flaming chargrilled prawns, tandoori smoked lamb cutlet and chilli paneer – and were not disappointed by any of the selection. Subtle, aromatic and rich flavours abounded… From the mains we tasted biryani and lamb shank, and were blown away by both presentation and flavour. I hugely impressed with the textures. A great restaurant, offering quality dining and value prices.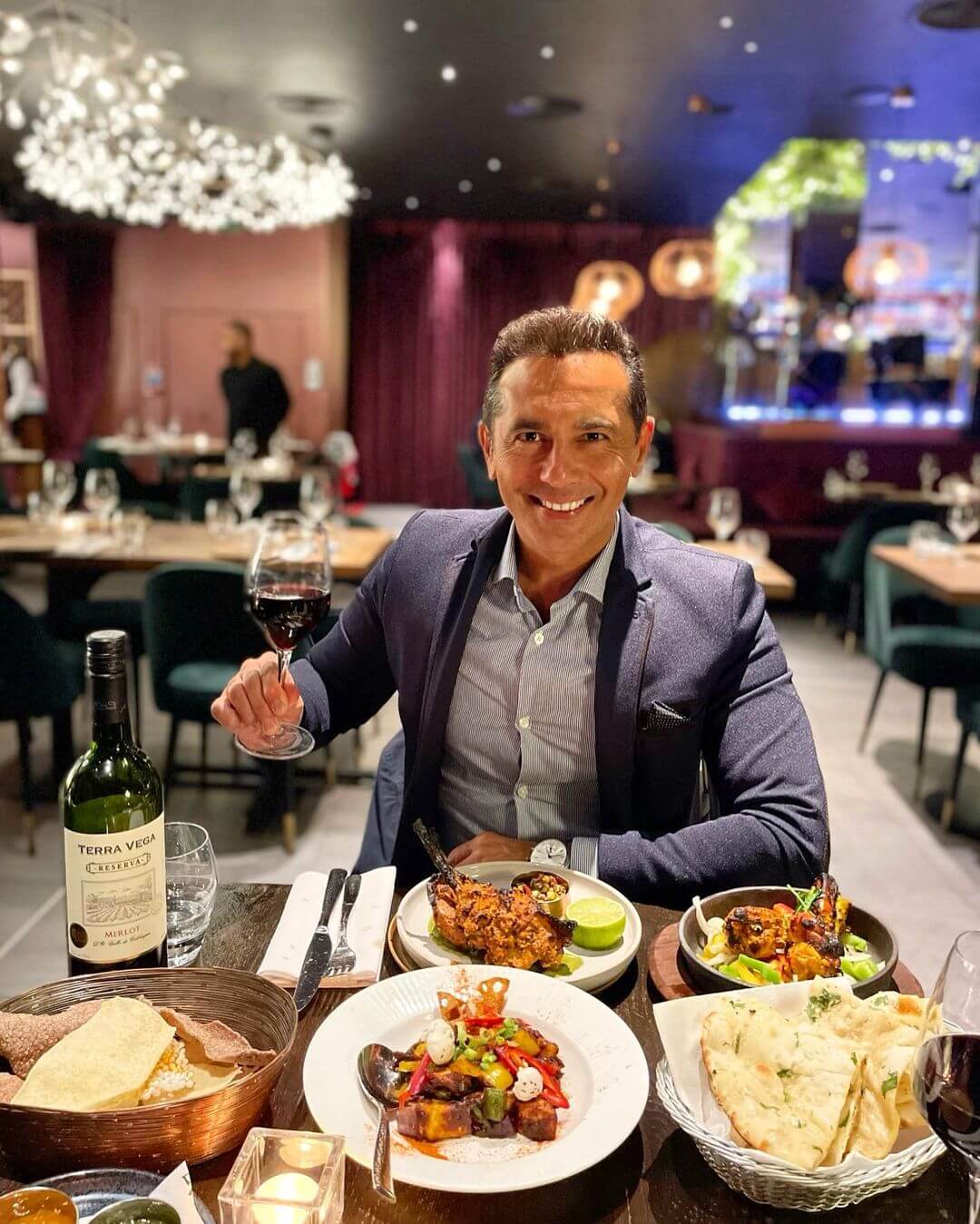 6 – MADHU'S OF MAYFAIR
Finally having the opportunity to go to Madhu's of Mayfair, it was so much more than I had expected, absolutely magical! Every little detail of the venue was beautiful and so well designed. The food was amazing and I loved that there were many exclusive dishes, my favourites were the Boozi Bafu (Madhu's signature spring lamb chops on the bone, gently cooked with onions, tomatoes and freshly roasted ground spices) and Nyamah Choma (Succulent prime cut lamb ribs, marinated in chilli and lemon)
7 – ZAIKA OF KENSINGTON
If you're looking for award winning Indian cuisine in a unique setting, you would be hard pushed to find anywhere more accommodating than Zaika of Kensington.
This plush modern venue occupies a lovely space – a former banking hall near Kensington Palace Gardens and is the less well-known stablemate of the vaunted Tamarind in Mayfair. It serves beautiful and innovative dishes inspired by the historic cuisines of Northern India.
The samosas were in a cone pastry (instead of a triangle), but maintained the classic integrity of the ingredients and flavour. Lamb chops and the Lamb shank special were the highlights of the evening. The chops were meaty and carefully flavoured with what seems to be a long marinating time. The shank was indeed the chef's special as it was meltingly tender and wrapped in a delicate pastry. The service was pretty good. All in all, a great dining experience.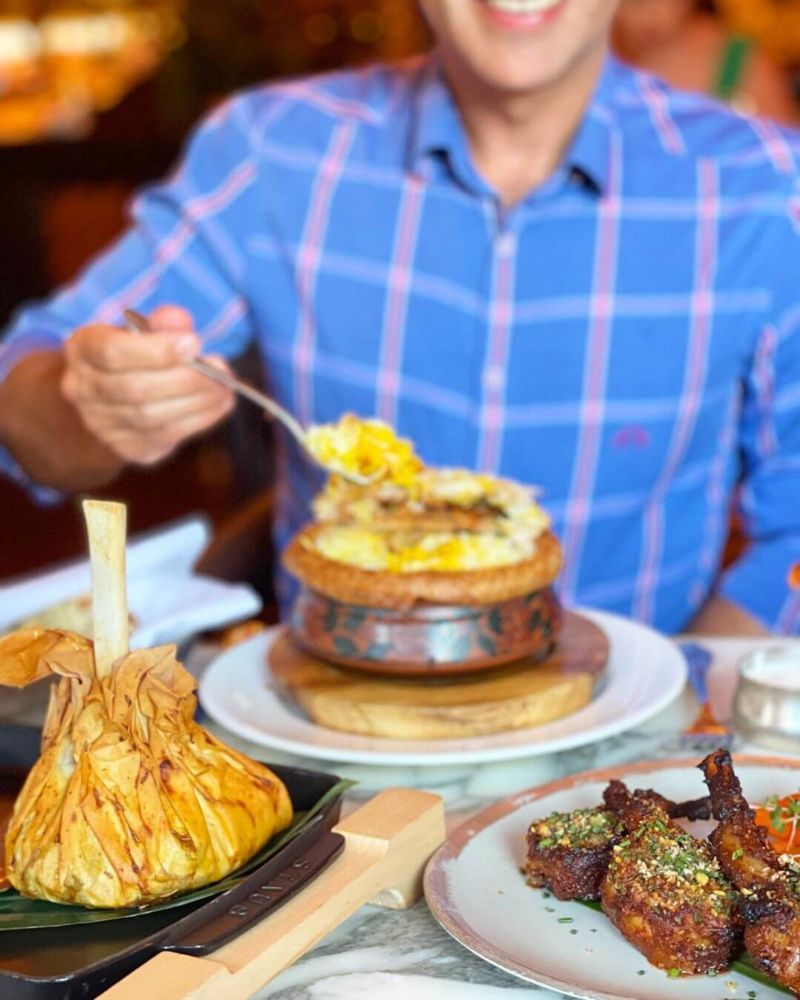 8 – HANKIES MARBLE ARCH
Picture the fragrant delights of Delhi's best street food, transposed to the stylish surrounds of the Montcalm London Marble Arch at Hankies.
Indian tapas, named after the classic roomali roti – Delhi-style flatbread hand-spun until thin enough to read through, then folded into 'hankies' and served with such tandoori delicacies as skewers of succulent prawns with garlic and chives, or chilli lamb chops marinated in Kashmiri chillies. It's an inventive – and irresistible – dining experience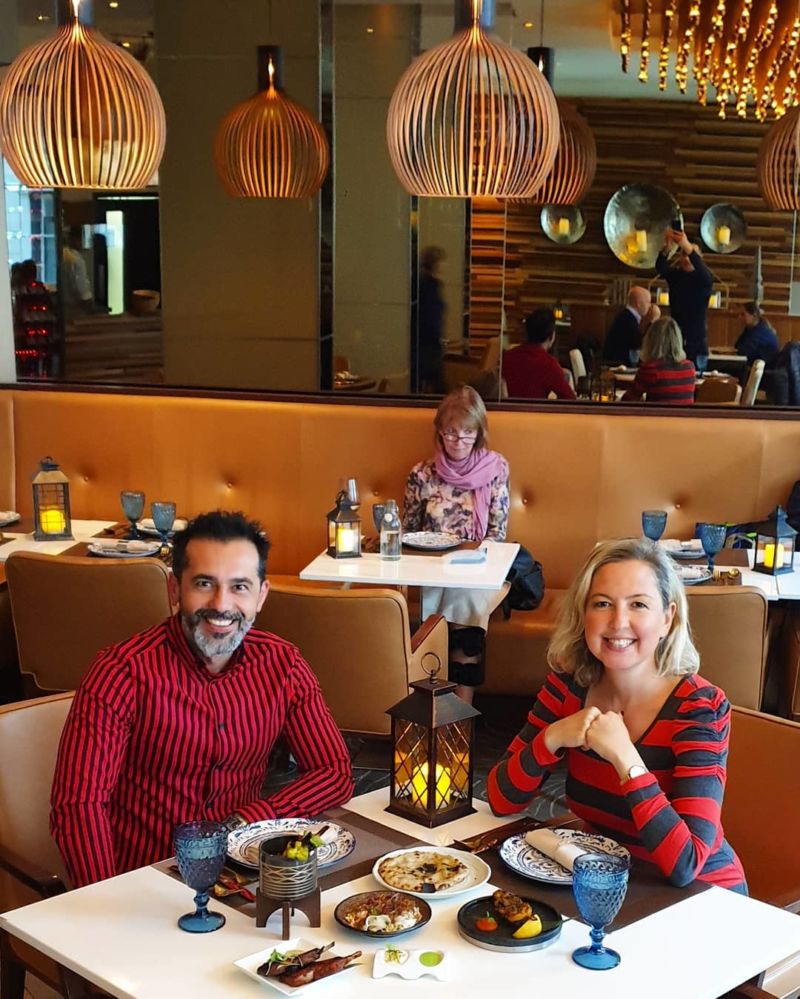 9 – TAMARIND OF MAYFAIR
The sensory joys of Indian cuisine, cast in a beautiful new light. The first Indian restaurant in London to receive a Michelin star continues to explore new ground with dishes to be enjoyed any time of day, served in delicately floral surroundings in Mayfair.
Tamarind Mayfair is supremely luxurious and feminine but in a highly tasteful, understated way. A modern twist on the flavours and textures of India, combining and celebrating diverse regional methods of cooking, with the tandoor at the heart of the kitchen.
10 – GRAND TRUCK ROAD
Unlike the most of the leading Indian Restaurants of London, Grand Truck is located at the outskirts of the London, The Woodford area. Grand Trunk_Road is a chic, exotic eatery that has won a Michelin Plate award for its aromatic Indian delicacies, all served in a plush setting.
Named after one of Asia's oldest and longest routes, which provided inspiration for the menu. Dishes are well-balanced and Goriginal with a modern touch; breads come from a charcoal-fired tandoor and vegetable dishes are a highlight.Everything on the menu tastes good, worth to visit.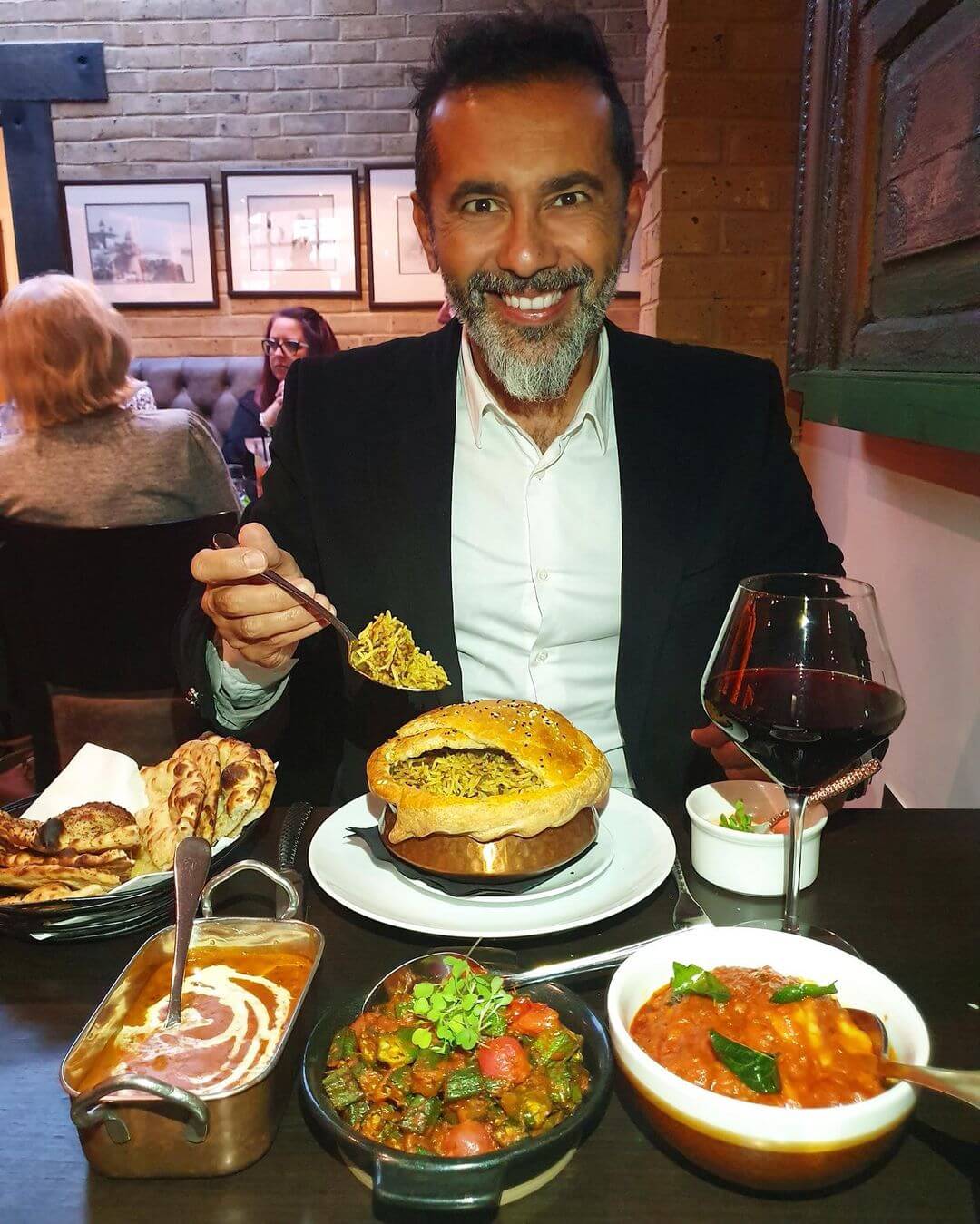 TOP 5 MICHELIN STAR RESTAURANTS IN LONDON WITH UP TO DATE MENUS