Allium Villas Resort is the most luxurious brand new and 5 star boutique hotel in Yalikavak Bodrum, offering 36 suites and rooms with the panoramic view of the Aegean Sea.
Located less than 1000 meters from the exclusive Yalikavak Marina, Allium Villas Resort is one of Yalikavak's new and luxurious boutique resorts. Composed of 9 villas, each housing between 4 and 8 rooms, and totalling 36 rooms and suites, the resort is built on a slope of the coastline overlooking the Aegean Sea, with its island studded horizon.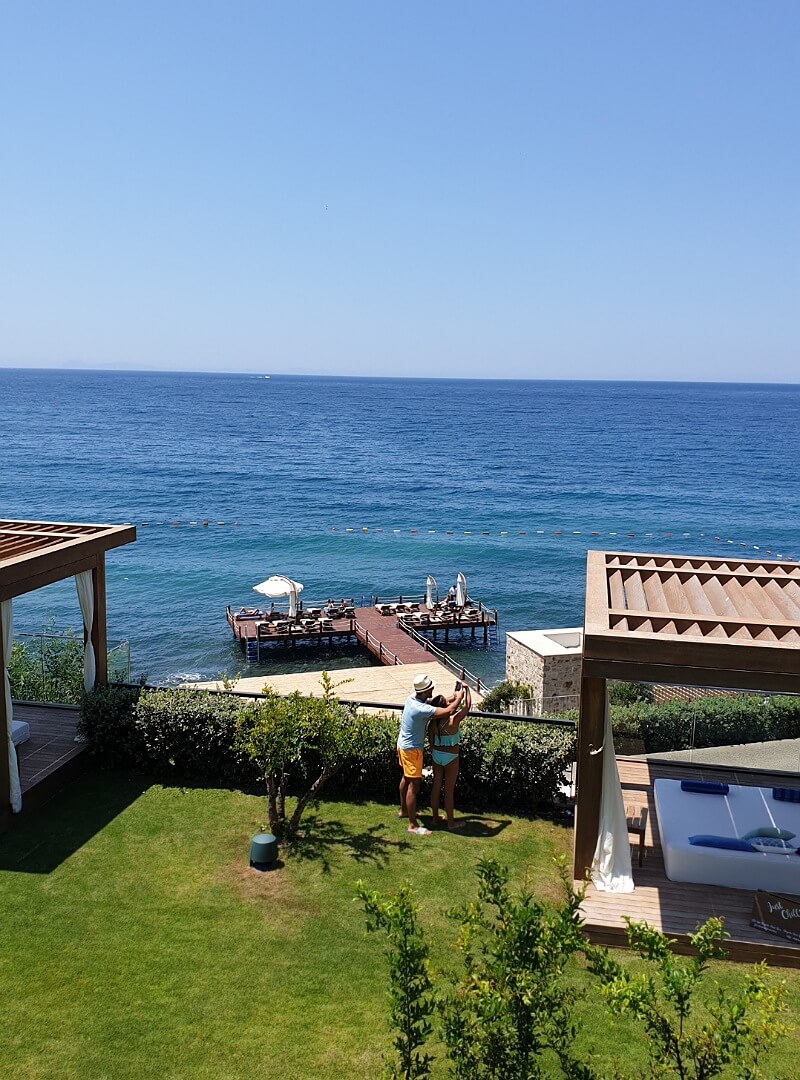 ROOMS AND SUITES AT ALLIUM VILLAS RESORT
Every room is provided with an uninterrupted view of the Aegean Sea, and every guest with direct access to the resort's private beach. Each room, designed with natural materials, is decorated with earth-toned colors and elegantly complemented with splashes of color throughout, creating the perfect hideaway to relax, unwind, and live your exclusive memories of tomorrow. 
All rooms and suites, which have a king-size bed and a cozy sitting area with a tea/coffee station, are equipped with a minibar, central air-conditioning, LCD TV, satellite TV and Free WI-FI.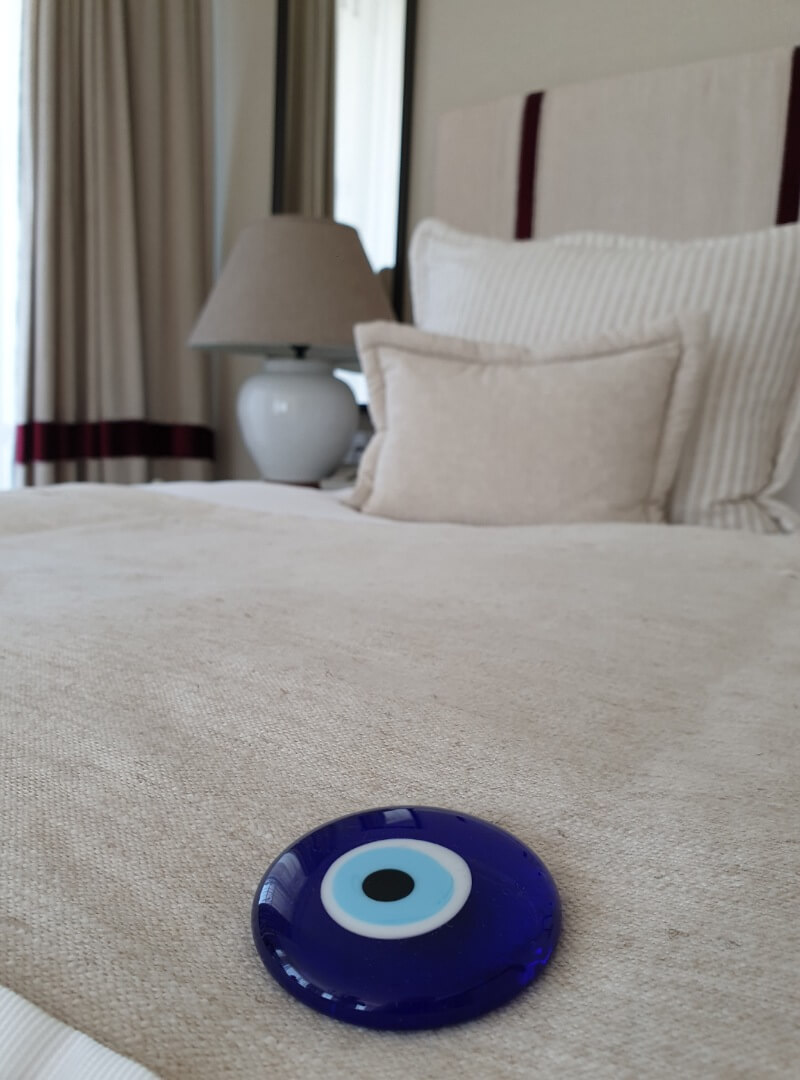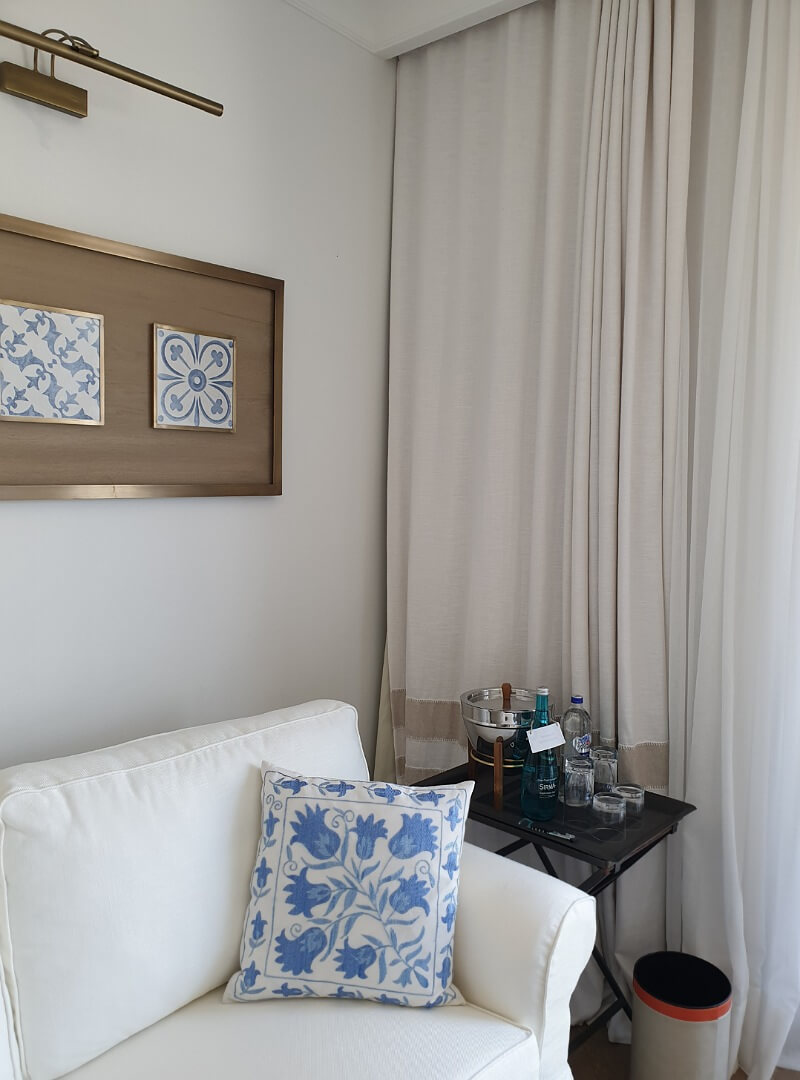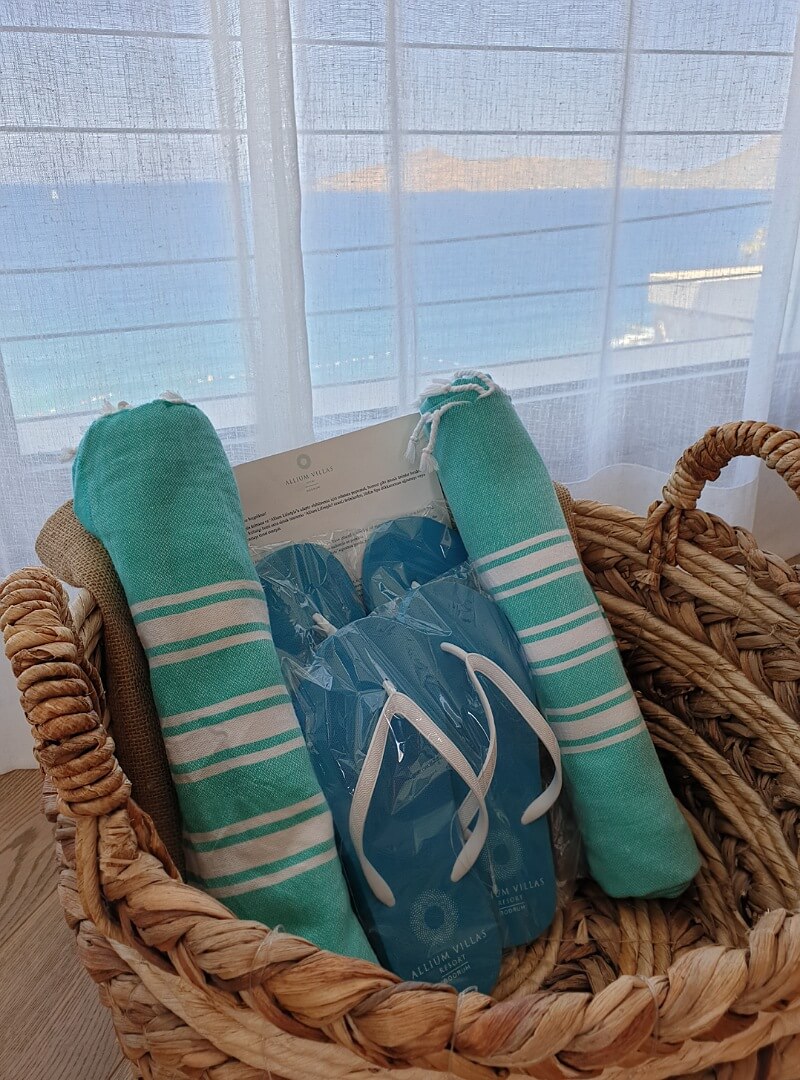 Rooms have a cozy feel, while offering a spacious balcony or garden terrace with either partial or full views of the bay. Each room is designed to create a "shabby chic" feel and making for the perfect hideaway to relax and unwind, allowing guests to break away from their daily routine.
AZURE GARDEN SUITE
The great part of this spacious suite, which is made up of a master bedroom and an adjoining living room, is the direct access to the garden, where you can sit on the wooden deck and bask in the beauty of the sparkling night sky from your own relaxing rustic teak chair. This 75 m² suite can be converted into a two bedroom Suite by asking to have access to the adjoining Deluxe Garden room allowing you and your family to personalize your discovery of this hidden gem.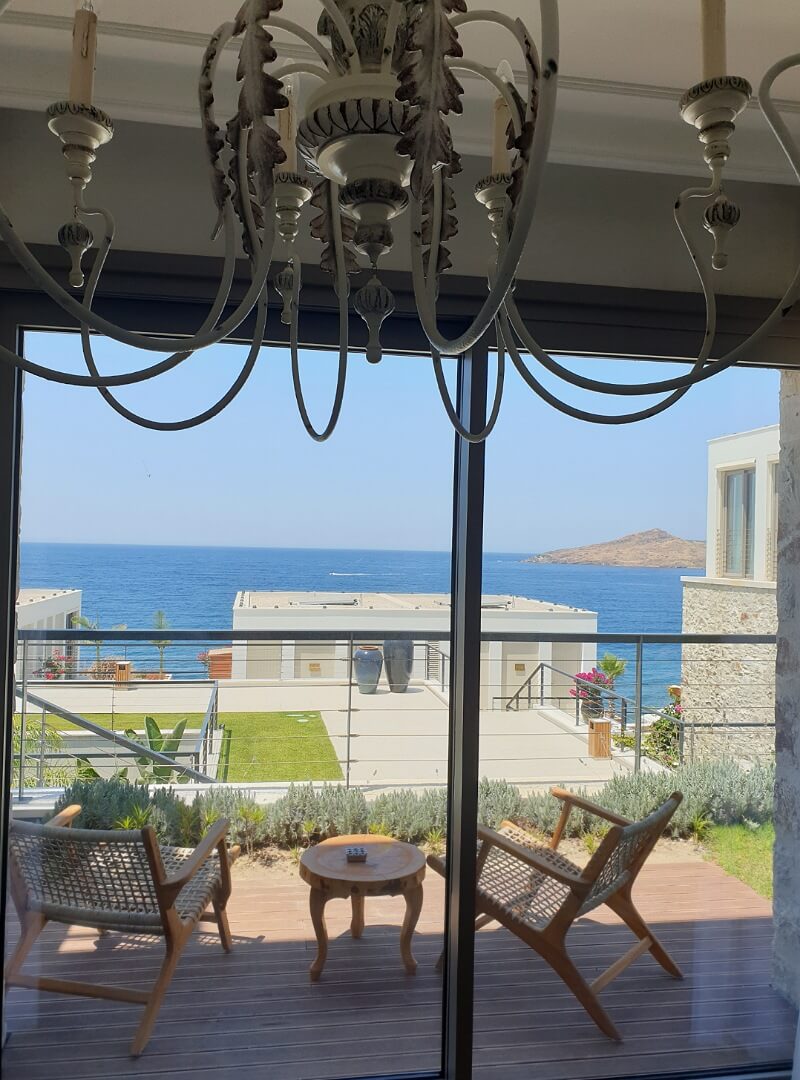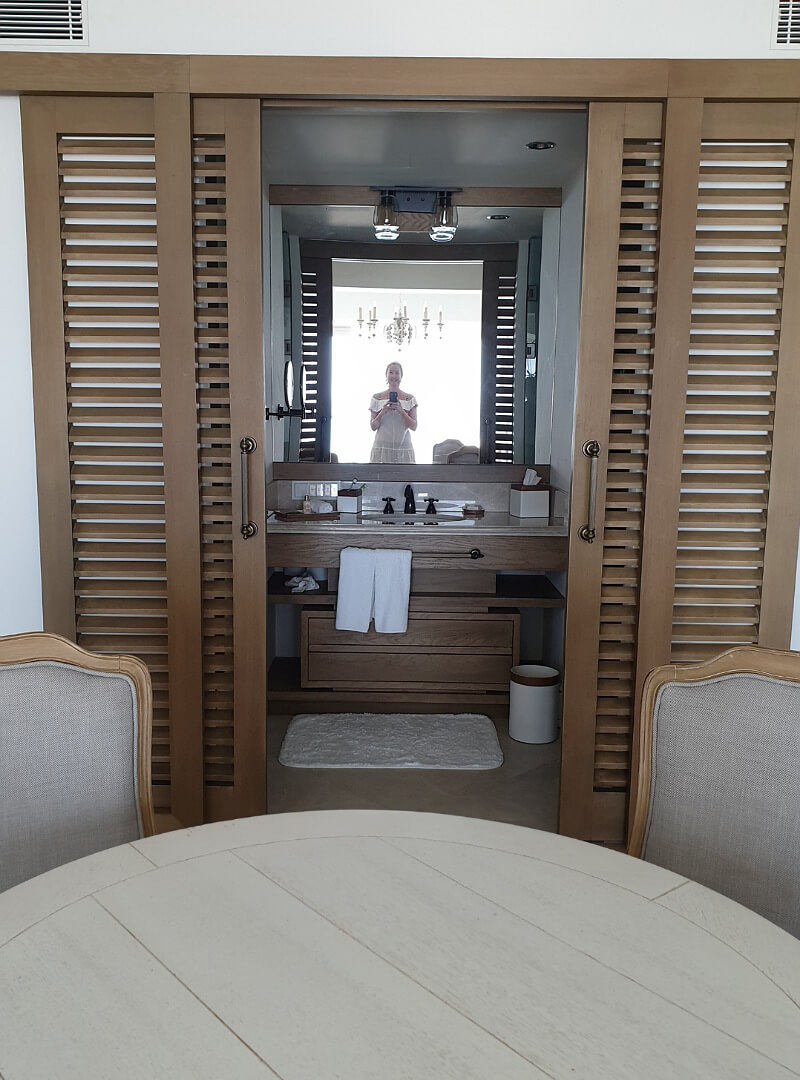 INFINITY POOL
You can spoil yourself by enjoying the experience of swimming a few laps while overlooking the Aegean Sea and the island-studded horizon. While at the pool you can choose to soak in the sun and the scenery during daylight hours.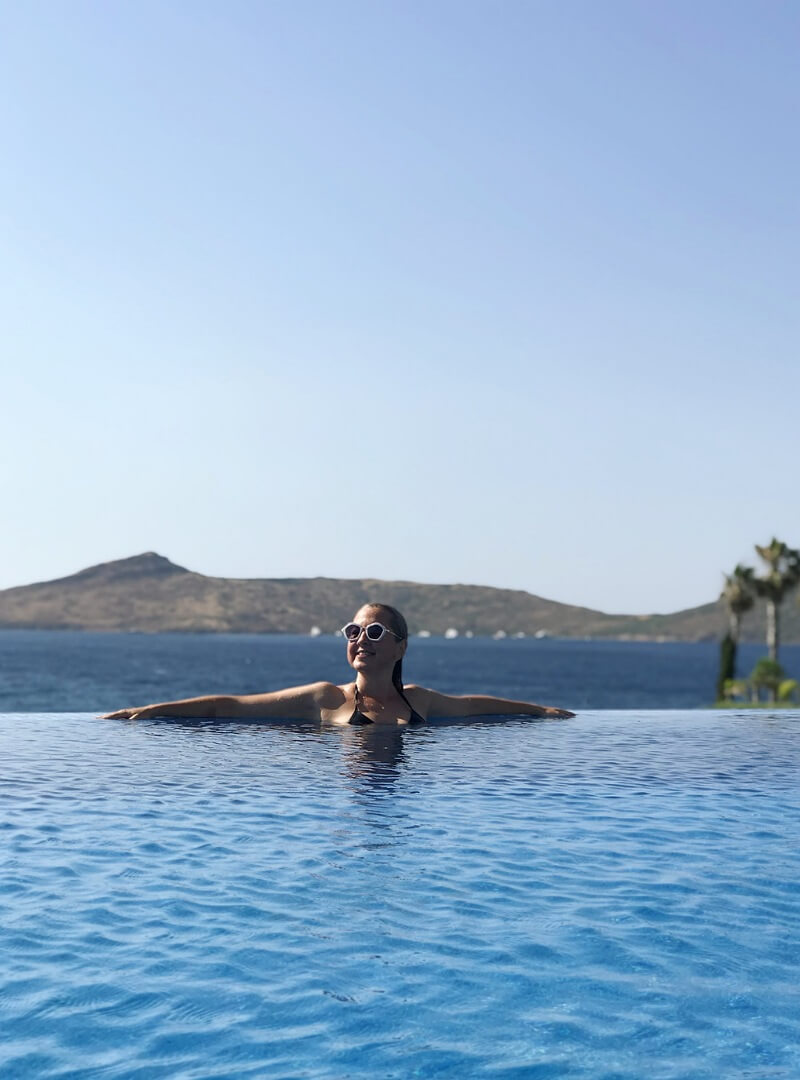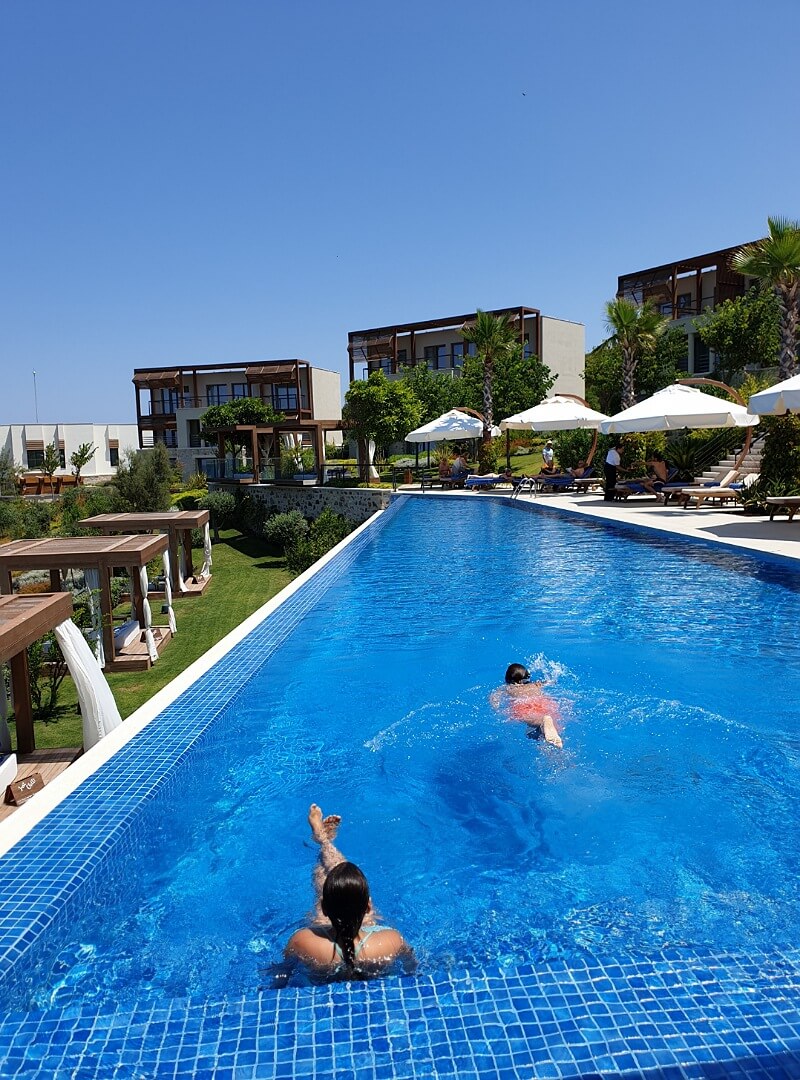 DINING AT ALLIUM VILLAS
Against the regal backdrop of the Aegean Sea and the island studded horizon they offer, all of the resort's restaurant and bars instantly set a luxurious exciting tone with menus that feature an array of tantalizing dishes and colourful cocktails.
AYVA RESTAURANT
Celebrating the traditional Italian trattoria, Ayva offers Yalıkavak a slice of authenticity with a distinctive dining experience amidst the glitz and glamour of its prestigious marina. With the cool vibe that inhabits the atmosphere of Ayva Restaurant, there is the smile everyone carries from their first bite of antipasti, to their last spoon of creamy, homemade gelato.

THE BEACH BAR
Open from mid-morning to late afternoon, The Beach Bar offers guests a delectable lunch. You can either choose from the sushi selection or one of the various grill options. Whichever you choose, make sure you don't miss out on a swim from the resort's private beach.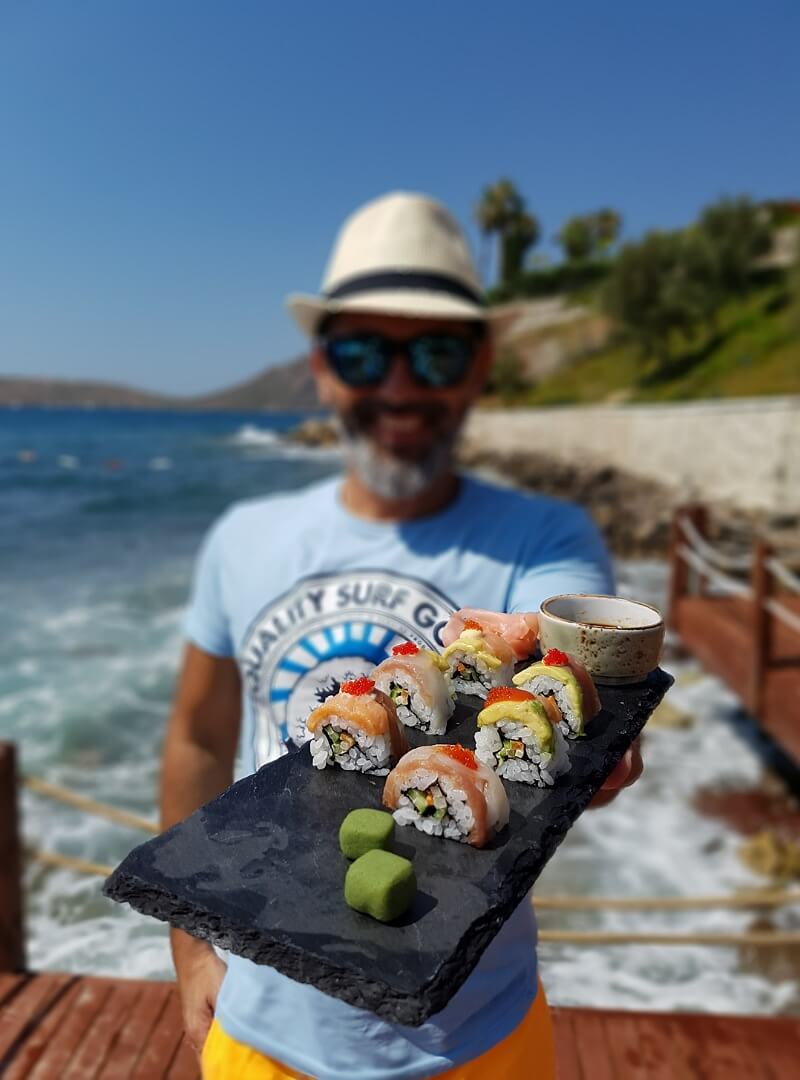 ALLIUM VILLAS RESORT
Yalıkavak Mah. Çökertme Street 68 
Yalıkavak , Bodrum 
+ 90 252 385 4040
info@alliumvillas.com.tr
The Most Preferred Resort In the Aegean, BIBLOS RESORT ALACATI