Sherwood Resorts & Hotels is a prestigious brand in the tourism industry with over 30 years of expertise comprising five remarkable hotels nestled along the picturesque Mediterranean coast, each offering its own unique ambiance, services and facilities.
Whether you seek a luxurious and privileged holiday experience, an adults-only retreat, a family-friendly haven brimming with excitement, or a chic boutique hotel, Sherwood Resorts & Hotels has the ideal destination for you. Sherwood Exclusive redefines luxury, treating guests with unparalleled elegance and sophistication. Immerse yourself in a realm of opulence, where every detail is carefully crafted to ensure an unforgettable stay. Uncover the fusion of luxury, comfort, and relaxation as we cater to your every need.
Design Your Stay
Design Your Stay provides you with the chance to personalize your vacation based on your preferences, without any limitations on time or location. This unique concept allows you to indulge in all the luxuries and benefits of a luxurious holiday. Create a truly exceptional vacation experience with Design Your Stay, crafted exclusively for you.
The epitome of comfort, serenity, and entertainment nestled in the heart of nature; Sherwood Exclusive Kemer
Sherwood Exclusive Kemer facility, established in 2014 on a 130,000 m² area with 429 rooms, offers a perfect holiday experience amidst nature, boasting modern architecture. Featuring a pool with a sea view, lake houses, 12 different pool options for adults and children, and an aqua park, the facility provides entertainment and excitement at its peak, any time of the day.
At Sherwood Exclusive Kemer, you can enjoy special SPA services, savor the unique menus crafted by master chefs, and indulge in peaceful moments with special cocktails prepared by our bartenders. The structure also caters to families with children, offering programs like Robin's Kids Club and Yoo Teenage, allowing our young guests to fully enjoy their vacation.
Deluxe Superior Room Offers a Splendid View of The Pool
The Deluxe Superior Room concept, combining aesthetics and comfort, offers a splendid view of the pool. Sunny mornings, accompanied by the sounds of birds, await you here.
Embark On a Culinary Adventure In Various Alacarte Restaurants
Immerse yourself in the rich heritage of Turkish cuisine and savor authentic flavors and traditional dishes prepared with care and passion. From succulent kebabs to flavorful mezes, every bite pays homage to the vibrant Turkish culinary tradition. Let yourself be whisked away to the enchanting streets of Italy as you indulge in freshly made pasta, aromatic herbs, and rich tomato sauces. Experience the art of Italian cuisine in every dish, from classics like ravioli and risotto to mouthwatering wood-fired pizzas. For seafood lovers, the restaurants offer a feast for the senses. Indulge in the freshest catch from local waters accompanied by fresh vegetables and delectable appetizers. From grilled fish to succulent shellfish and tantalizing seafood platters, each dish showcases our commitment to providing the finest seafood specialties.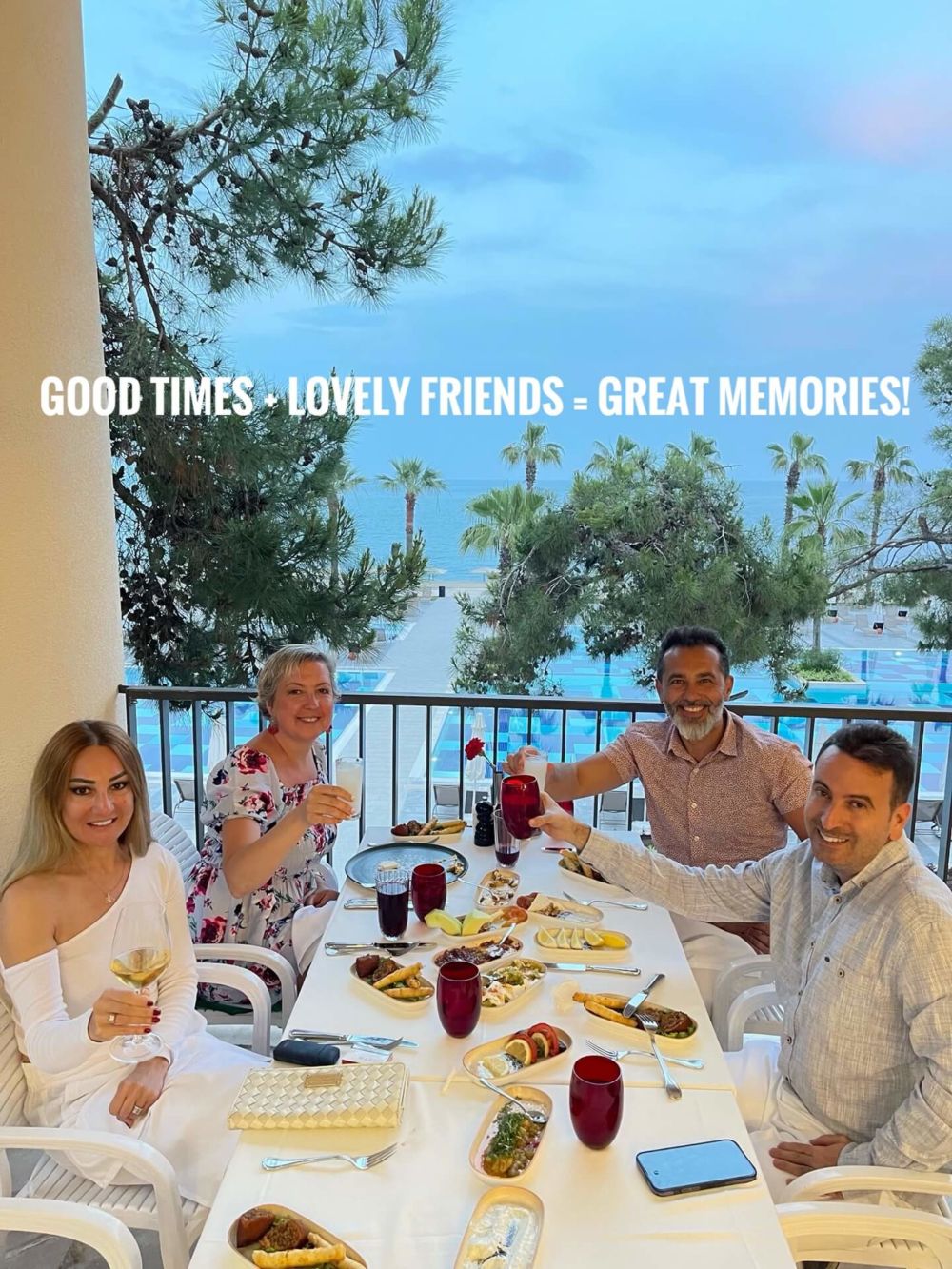 Indigo Gusto – An exquisite fine dining experience that takes Mediterranean cuisine to new heights.
Immerse yourself in the captivating flavors and aromas of carefully crafted dishes, where each plate is a masterpiece in itself. Theskilled chefs expertly blend the freshest ingredients to create dishes that will delight your taste buds. From grilled steaks to delicate seafood and vibrant traditional creations, the menu showcases the best of Mediterranean gastronomy.
Enjoy the breathtaking view of the Mediterranean Sea while enjoying the culinary delights. The restaurant offers a panoramic view that provides the perfect backdrop for a truly unforgettable dining experience. Feel the gentle sea breeze caressing your skin as you savor every bite and let the mesmerizing surroundings enhance your enjoyment.
The centered bar not only exudes elegance with its stylish decor, but also offers delicious drinks and cocktails that will refresh you in the summer heat. Our inviting ambience invites you to relax and indulge in the art of fine dining. Our attentive staff strives to provide impeccable service and ensure that every moment you spend at Indigo Gusto is pure indulgence.
SHERWOOD EXCLUSIVE KEMER
Address: Cumhuriyet mahallesi, Ahu Ünal Aysal Cad No:37, 07994 Kemer/Antalya, Türkiye
Phone: +90 242 815 16 55