231 rooms and suites awake your senses with the atmosphere from the city's most famous street, Las Ramblas. The rich artistic heritage represented by Barcelona's museums, music and architecture inspires your experience while enjoying the local culture with all main attractions within walking distance.

Since the late 1950s, Le Méridien Barcelona has been an iconic Barcelona hotel and a benchmark of the city's five-star luxury hotel scene.
It has a total of 231 rooms and suites on nine floors. It has rooms for meetings and banquets, a fitness studio, the Explore SPA Studio, and several culinary spaces, including a restaurant, a cocktail bar and the Longitude Bar café, located in the Hub.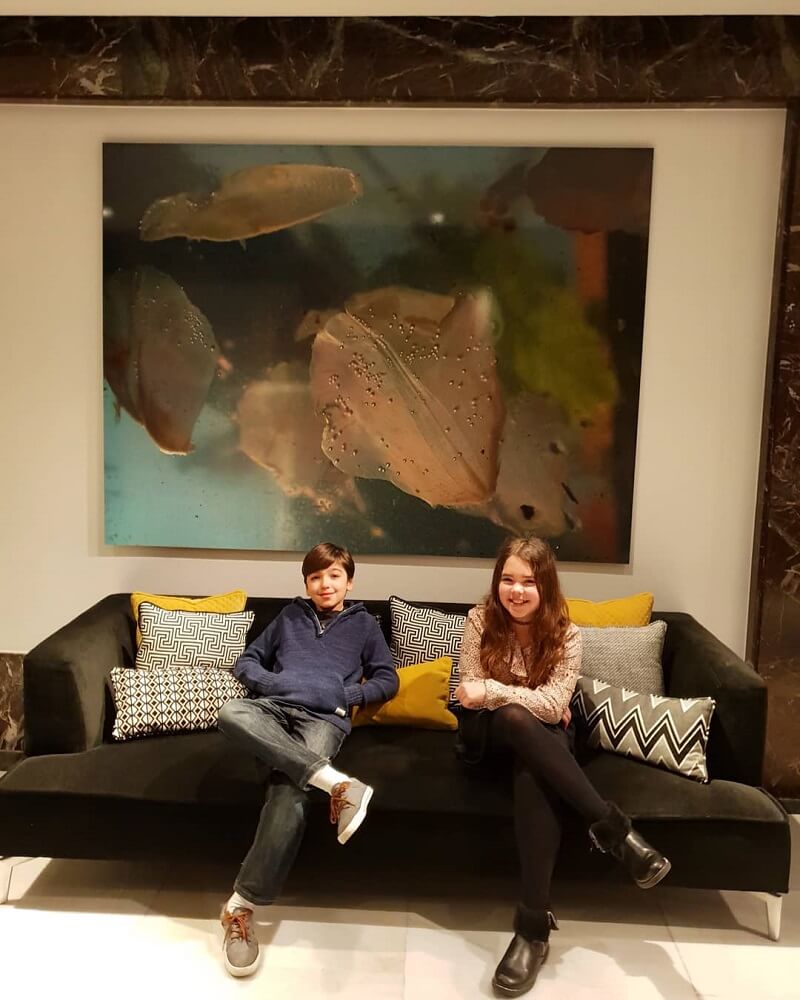 In 2005, to inspire guests to discover the monuments, sounds and aromas at the city's heart, Le Méridien Barcelona set out on an adventure to show creative travellers the most unexpected and interesting experiences this destination has to offer, both at the hotel and outside it.
Le Méridien Barcelona has undergone a series of improvements in recent years. In 2011, it launched the Le Méridien Hub and Longitude Bar programme, a meeting place for creative minds in the city. 2012 saw the refurbishment of all the suites on floors 06 to 09, including the Explore SPA Studio on the 6th floor, which opened in 2013.
Le Méridien Barcelona is actually renovating 191 Deluxe rooms and eleven suites to ensure that it can satisfy the accommodation needs of the most exacting guests, whether travelling as a family, on business or to enjoy a cultural getaway.
The interiors of the new Premium Deluxe rooms and Corner suites combine classic and contemporary styles thanks to their furniture and works of art as well as modern touches of mid-century style. The floors of the hotel have been inspired by some of Barcelona's most iconic neighbourhoods, such Eixample , El Raval or El Born.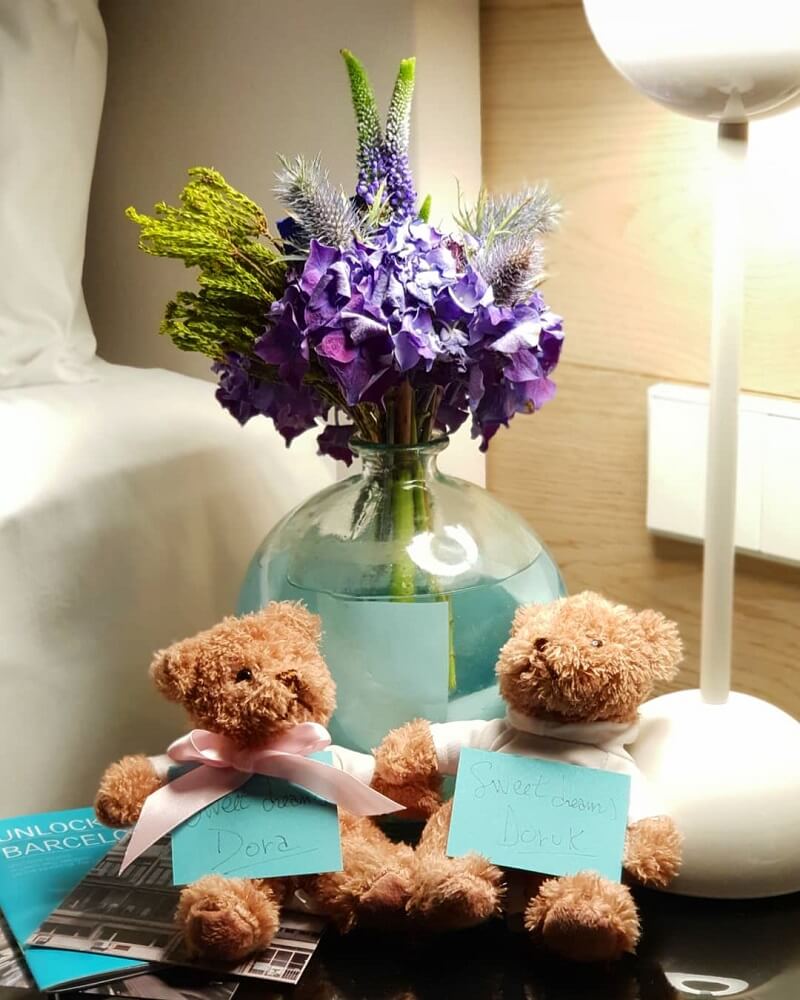 LE MERIDIEN BARCELONA ROOMS & SUITES
Le Méridien Barcelona welcomes guests with artful design infused with modern comforts. Each of our 231 guest rooms and 40 suites enjoys views of the scenic city streets—including Las Ramblas Blvd., the charming hotel courtyard, or the panoramic skyline of Barcelona.

Business travellers will appreciate the spacious working areas, equipped with complimentary High Speed Internet Access, while a large LCD TV with satellite and in-room movies offer plenty of entertainment options.

The two-bedrooms family suites are perfect for families with kids, where there's room to stretch out. Parents can kick back and relax on their king size bed while kids enjoy their own space.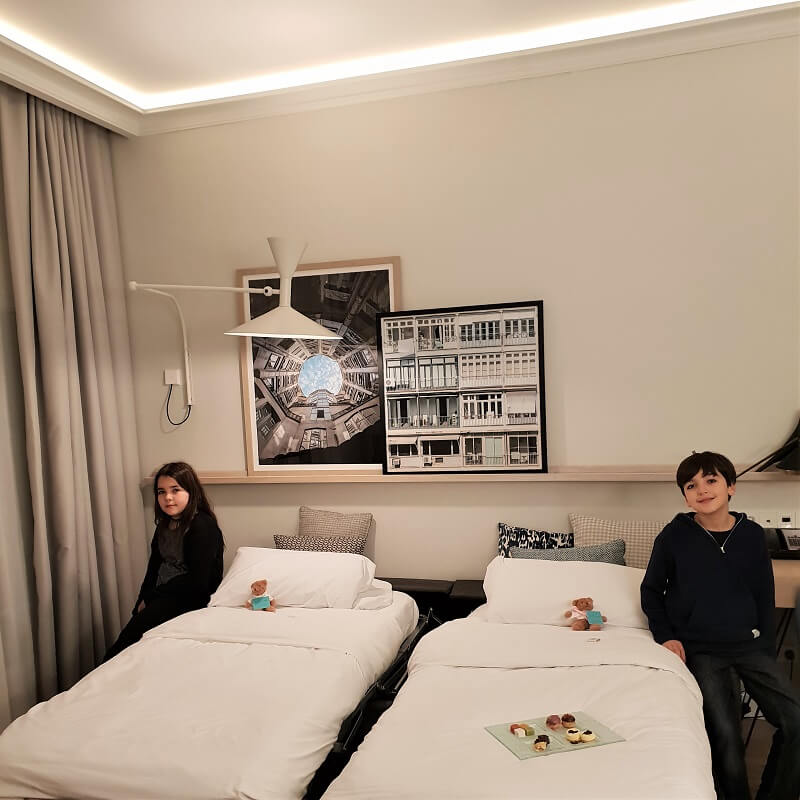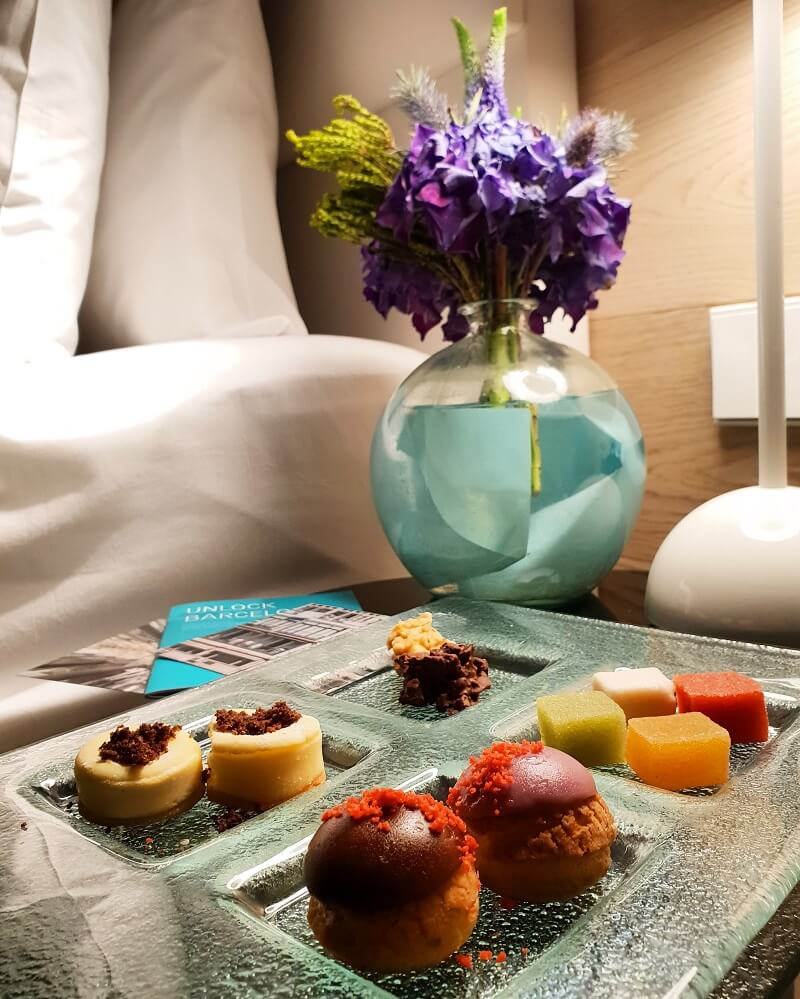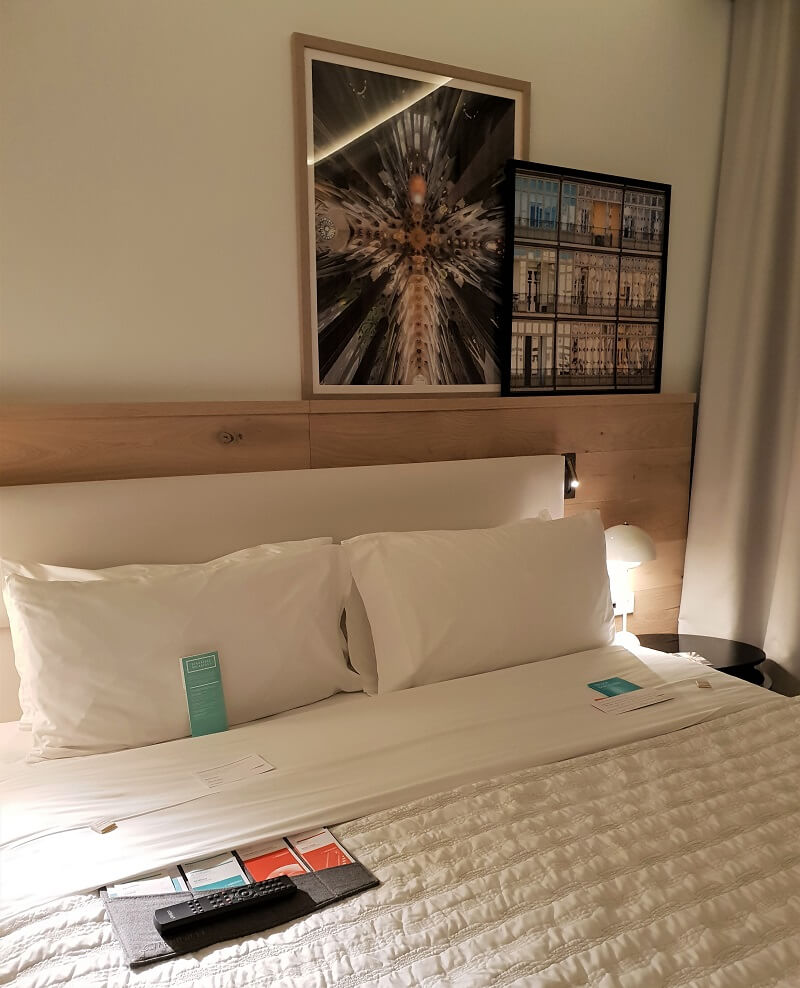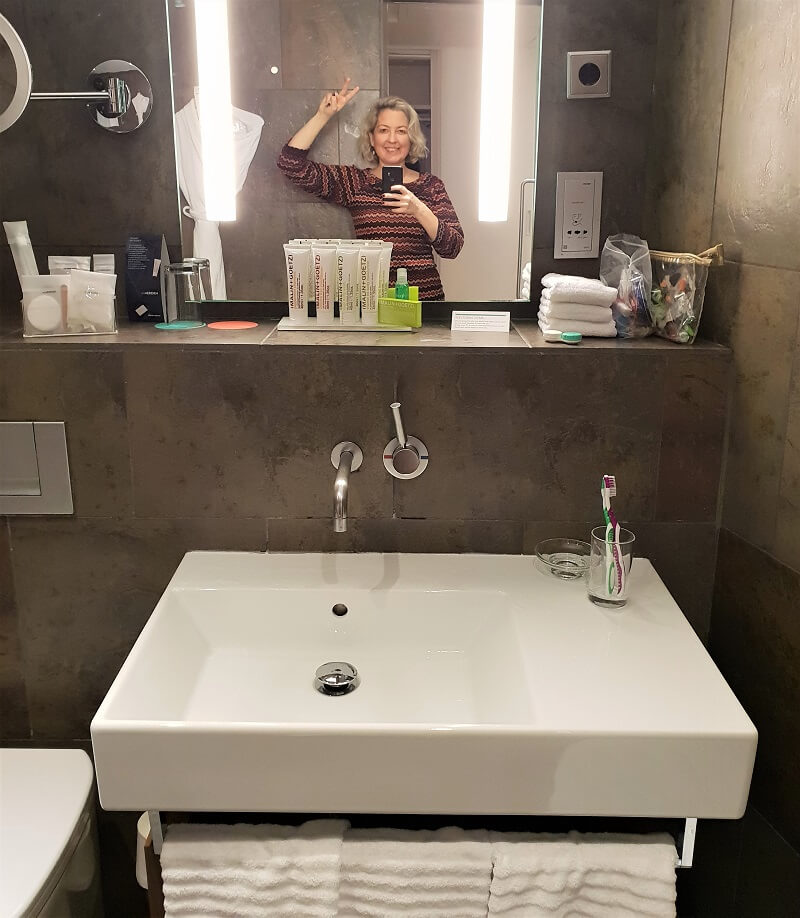 Spacious bathrooms with a rainforest shower, and ample toiletries invite you to pamper yourself. At the end of the day, look forward to a blissful night's sleep in the multiple soft layers of our signature LM BED.
DINING AT LE MERIDIEN BARCELONA

Explore a stimulating world of flavours, textures, and settings at Le Méridien Barcelona's acclaimed restaurants and bars. With a cosmopolitan yet relaxed atmosphere, CentOnze Restaurant invites you to a culinary exploration of fresh local flavours, reinterpreted with flair, and served in a bright, street-level setting with views of Las Ramblas.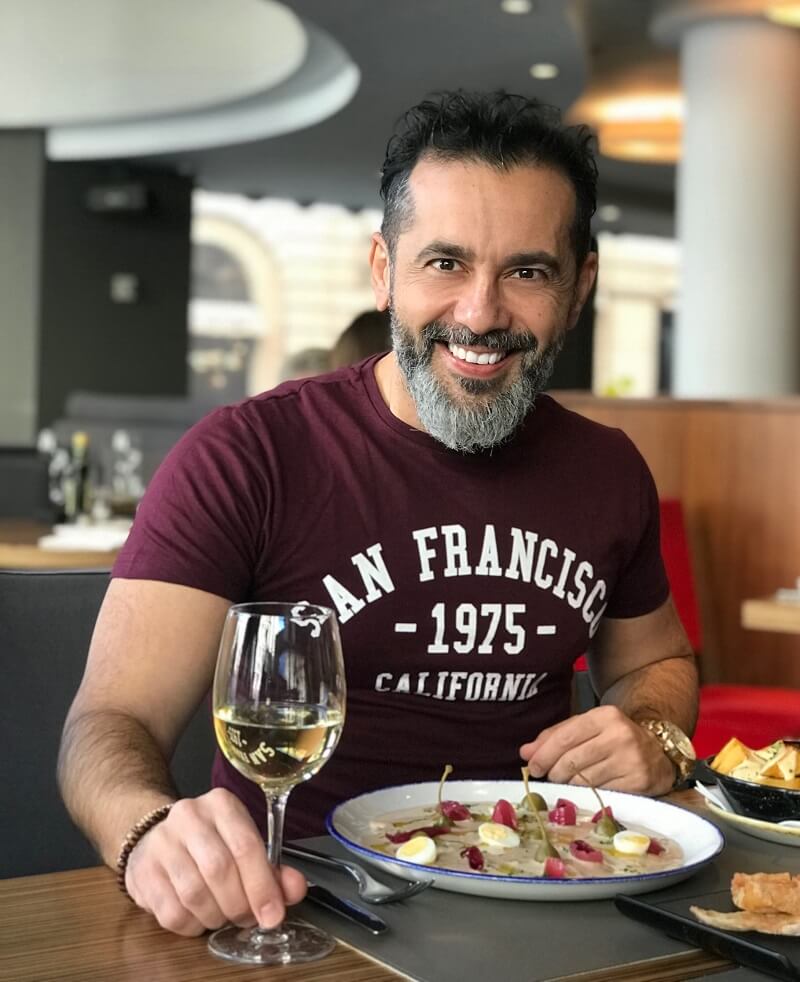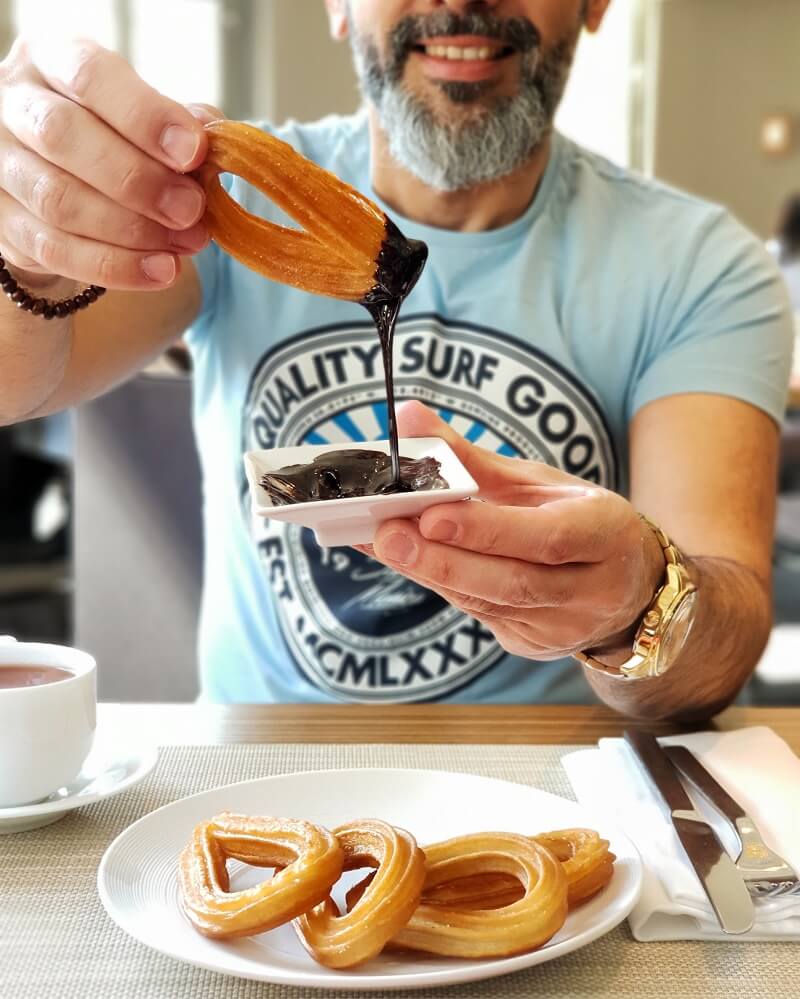 At Le Pop Cocktail Bar, take in the essence of the 1950s through early '70s playlist infused with New Wave music and pop-culture inspired graffiti. Cocktail hour is a social affair when our master mixologists serve up their effervescent creations as part of Le Méridien Sparkling.

Located within the chic Le Méridien Hub, casual Longitude Bar 02º 10′ is the ideal spot to start the day with a stimulating breakfast or to linger over an illy coffee, or simply to pick up a coffee and pastry as you head out the door to explore.
La Rambla 111 – 08002 Barcelona, Spain
+34 933 18 62 00