Tamarind Mayfair, the first Indian restaurant in the UK to be awarded a Michelin Star, has now opened at 20 Queen St, Mayfair, W1J 5PR after an eight-month re-build.
Designed by David D' Almada and his team at Sagrada (Arts Club, Le Petite Maison and Coya), Tamarind Mayfair is set over two floors. The lower ground floor restaurant revolves around the theatrics of its stunning open plan kitchen and tandoor ovens. This light and elegant space is perfectly connected to the beautiful first floor dining room by an impressive glass fronted lobby and sleek metal staircase. Tamarind's capacity has doubled in size incorporating a total of 152 covers.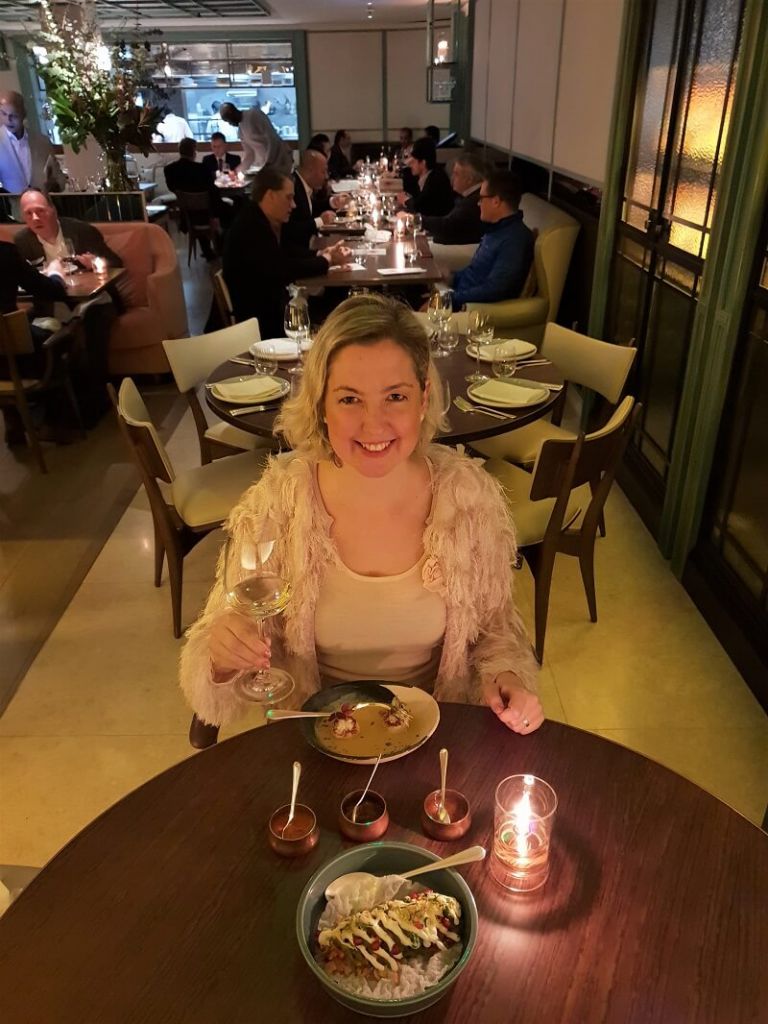 Tamarind Mayfair is supremely luxurious and feminine but in a highly tasteful, understated way. The interior features a subtle colour scheme of distressed gold, pale grey, pink and cream, with soft off-white leather booth and table seating and marble and bespoke wood flooring just some of the exquisite touches. Nothing here has sharp edges; everything is fluid, seamlessly working together in harmony.
Every incredible detail, from the gorgeous antler-style lamps to the bespoke glass ceilings and sumptuous handmade fabric wall panels, has been handpicked to create a comfortable, soft, serene and stunning environment. One that feels intimate, despite its splendour.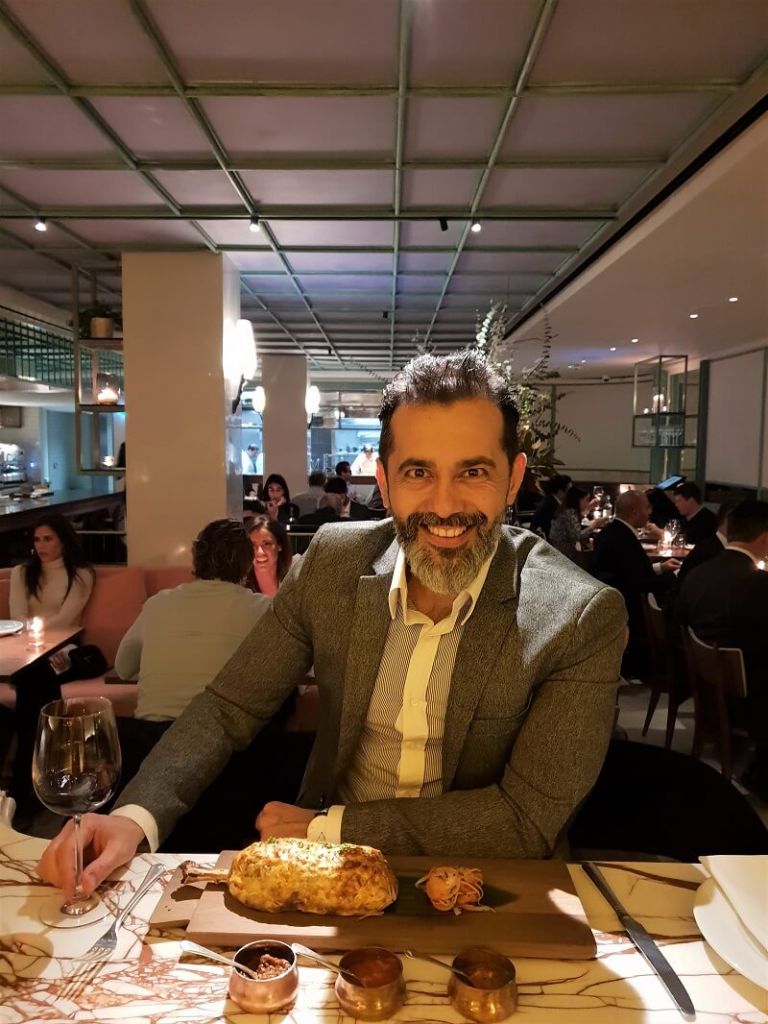 Executive Group Head Chef, Karunesh Khanna and Tamarind Mayfair Head Chef, Manav Tuli, head up the kitchens of this exceptional Indian restaurant. Previously Head Chef of Michelin-starred Amaya in Belgravia, Karunesh was at the helm of its revered kitchen for 13 years until joining Tamarind Collection.
Manav was formerly Head Chef of the legendary Chutney Mary from 2012 and subsequently launched the restaurant when it moved from Chelsea to St. James's. Now these two supremely talented cooks have come together to create an exciting new offering at Tamarind Mayfair.
Karunesh and Manav's extensive menu is a contemporary take on authentic Indian cooking with dishes created in their impressive new open kitchen on the sigree grill, in the tandoor and stir-fried, resulting in complex flavours and textures, yet with a lighter, fresher touch. They excite the palate but leave one feeling energised and bright at the end of the meal.
The incredible new menu includes Tandoori Quail with caramelized gooseberry, Tandoori Prawn Balchao with spicy and tangy chilli marinade, Masala Tossed Lamb Brain, Pistachio Crusted Grilled Lamb Chops and Butternut Squash Kayle Seekh, to name just some.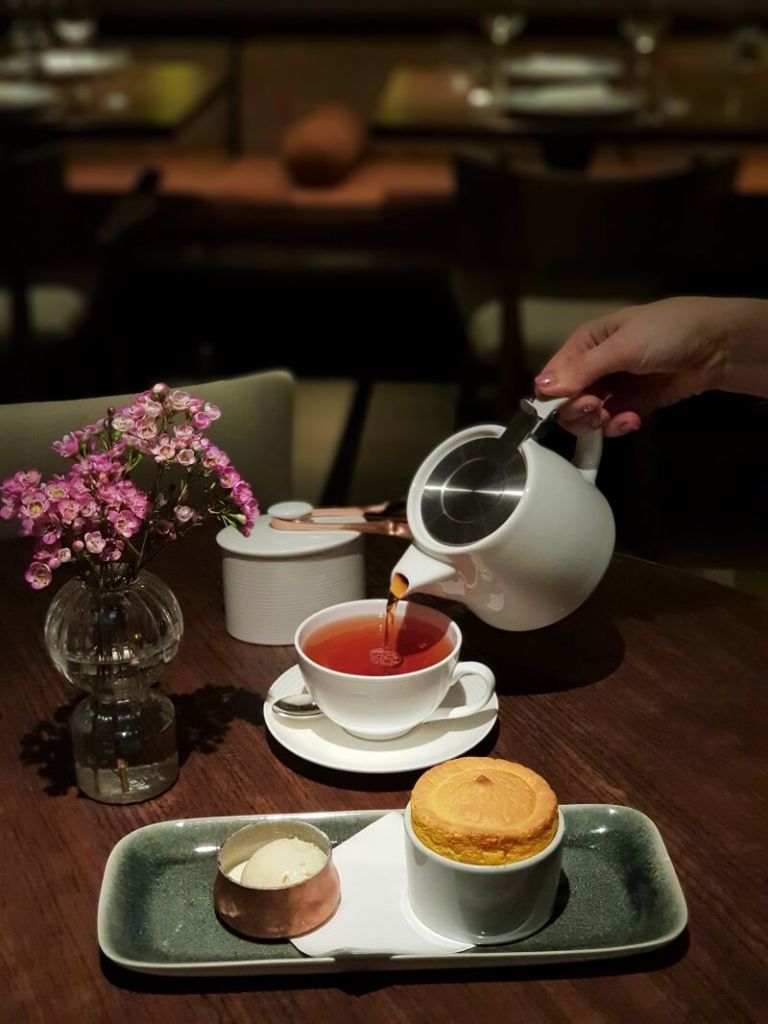 Carole Brown, previously Bar Manager for eight years at Hakaasan and four at Park Chinois, is responsible for the brilliant list of innovative cocktails. This exciting new range of drinks features a mix of Indian twists on both classics and original cocktails that use Indian ingredients and flavours.
Each of Carole's creations has been devised to perfectly complement the cuisine and to fit in with the overall design of the restaurant, garnished with petals, blossoms and bursts of coloured powders.
TAMARIND MAYFAIR
20 Queen Street, W1U 5PR
0207 629 3561