1 – HACI ABDULLAH, BEYOGLU
Located in Aga Mosque Street on İstiklal Caddesi, Haci Abdullah was founded in 1888 with the special permission of Sultan Abdülhamit II during Ottoman period. The place, which has been visited by consuls and famous businessmen for years, is one of the best restaurants you can take your foreign guests who want to experience Ottoman-Turkish cuisine. Haci Abdullah's jars full of compotes, pickles and other preserves, displayed in showcase, are very popular. The venue also stands out for Broadbeans and artichokes cooked with olive oil, Hunkar Begendi – Sultan's delight (Lamb stew on mashed roasted  eggplant), Lamb tandoori and Ayva tatlısı (Oven baked quince dessert served with clotted cream). The prices are above average but definitely worth to try!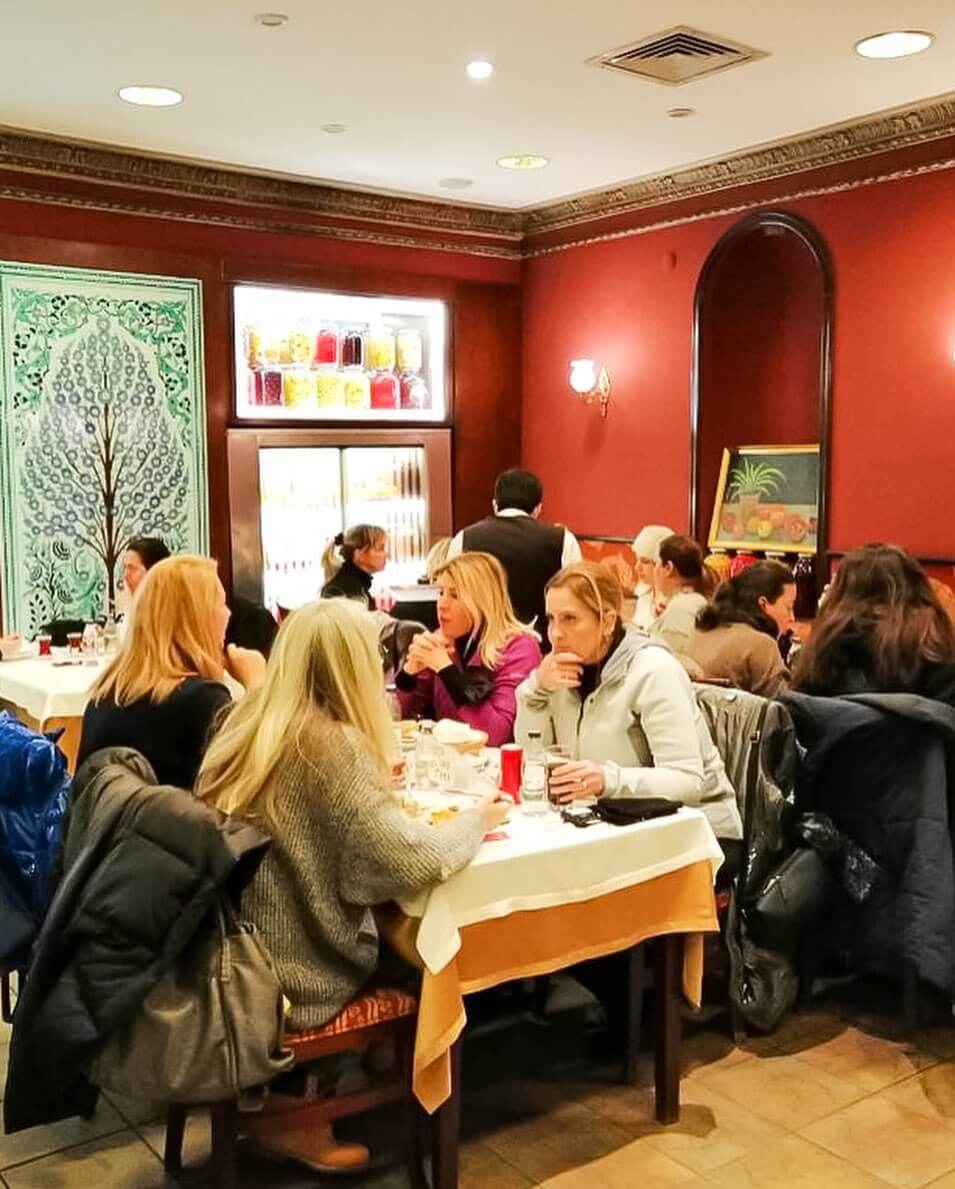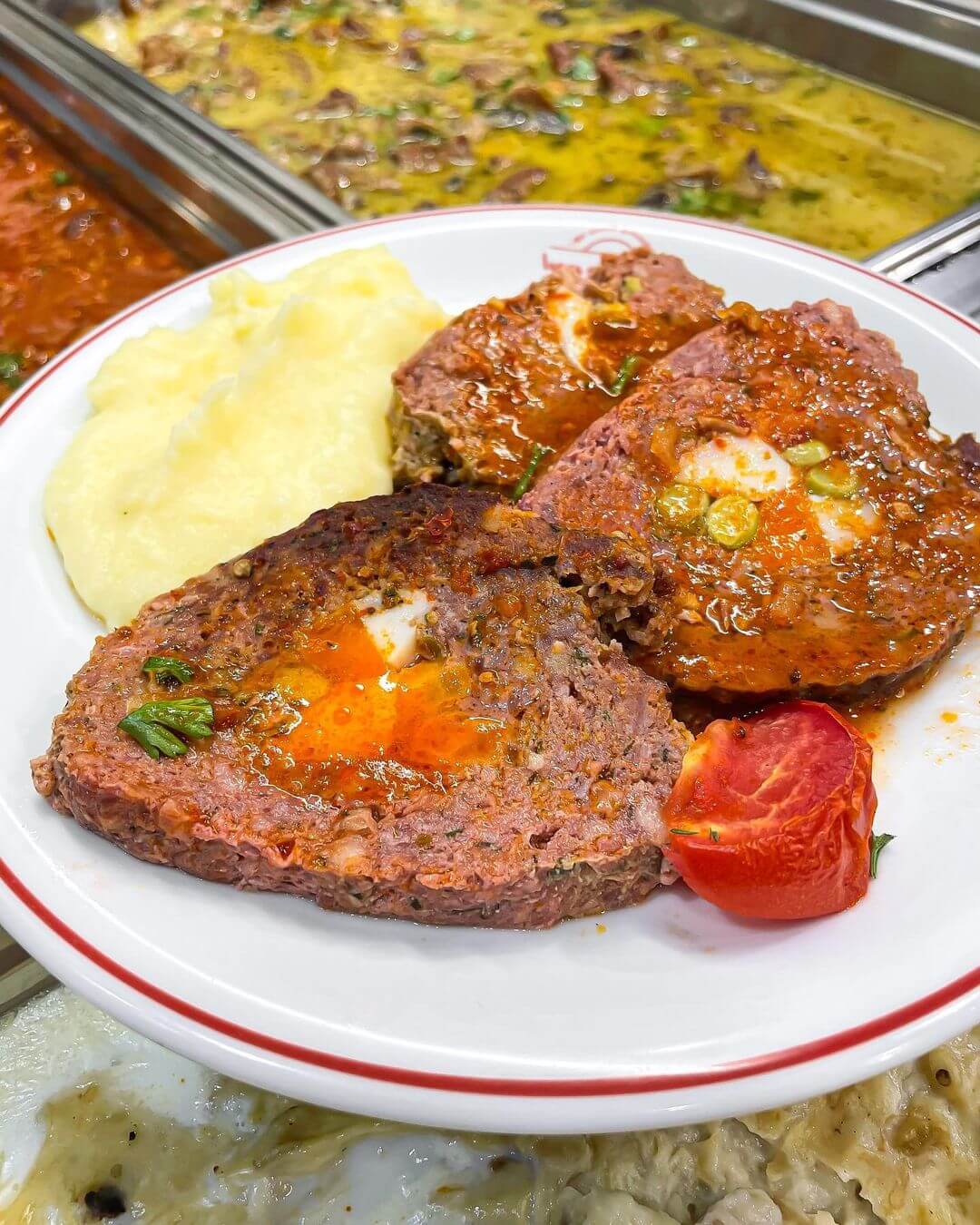 Adress: Hüseyinağa, Atif Yilmaz Sok. No:9/A, 34435 Beyoğlu/İstanbul
Phone: +90 (212) 293 85 61
2 – PANDELI, EMINONU
Pandeli, an Istanbul classic located just to the left at the entrance of the historical Spice Bazaar, is surrounded by blue tiles covering the whole place and starting at the entrance of the long staircase that fascinates you at first sight. On top of that, the taste of the food, the kindness of staff and the charm of the ambiance make you want to spend hours here. Pandeli is a 100-year-old restauran serving the best flavoırs of Turkish cuisine. In fact, it is not just a restaurant it is a unique location that has hosted many famous names from Mustafa Kemal Ataturk to Queen Elizabeth II , John Malkovic to Audrey Hepburn, Sean Connery to Robert De Niro.
The  highlights of the menu can be listed as Pandeli's eggplant pie with a leaf of Doner kebab on top, Oven Baked Seabass in curlpaper, Sultan's Delight(Lamb stew on mashed roasted eggplant) Pilaf with Black Sea Anchovies, Meatballs with Simit on skewers, Rice stuffed vine leaves, Spoon salad with walnuts & pomegranate molasses,  Almond cookie, 'Tirit' Cherry bread & clotted Buffalo cream.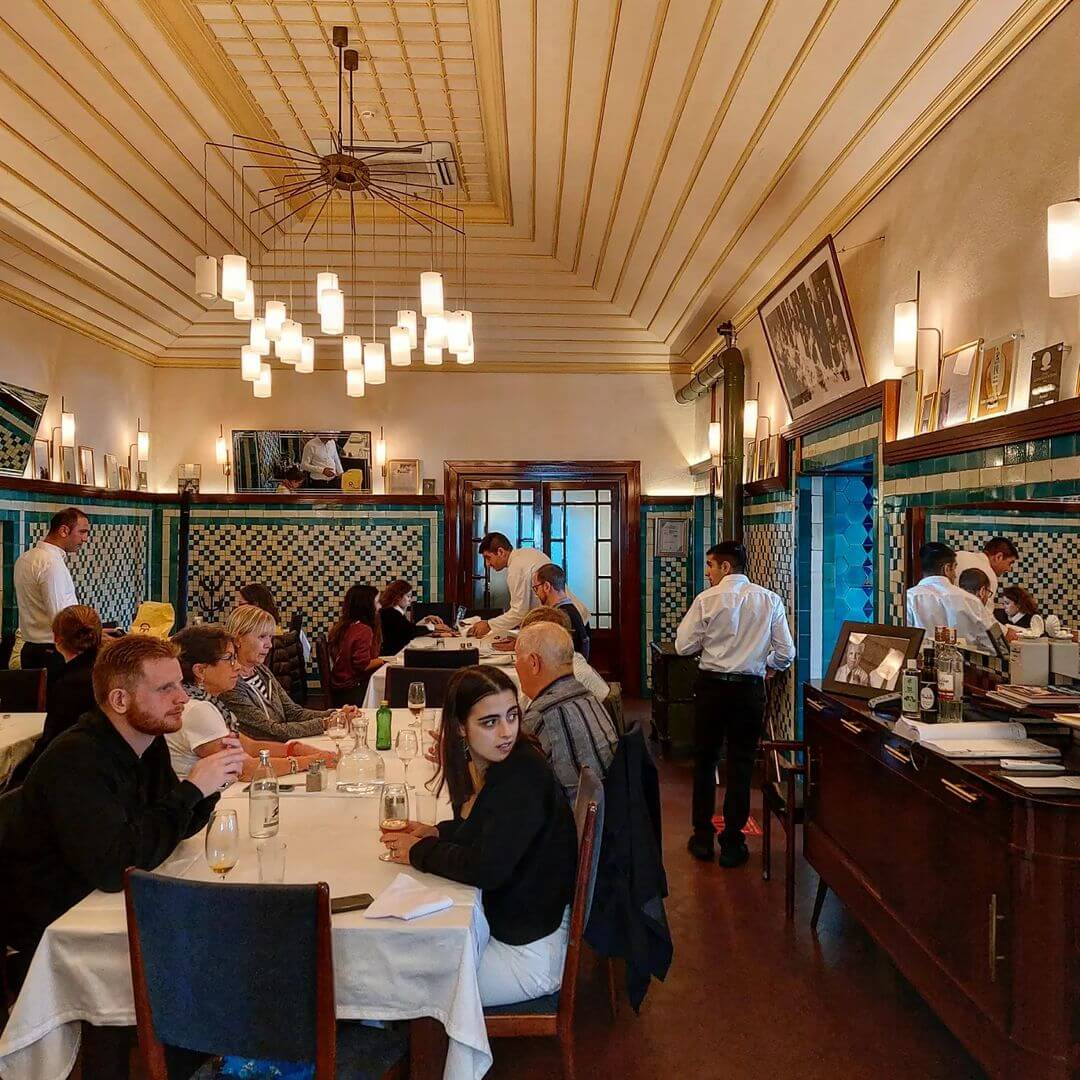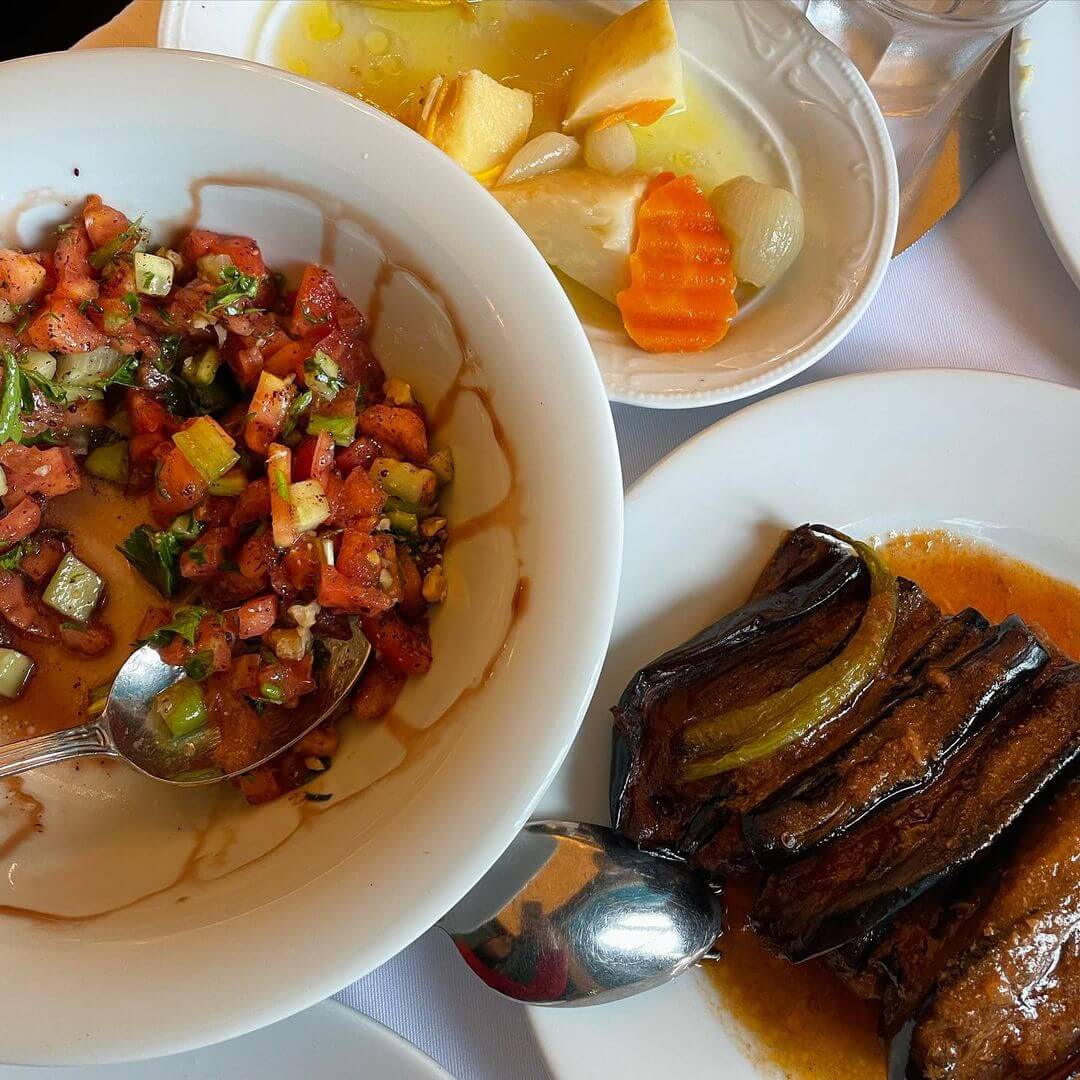 Adress: Rüstempaşa Mah. Balık Pazarı kapısı Sokağı Mısır çarşı İçi 1, D:2, 34110 Fatih/İstanbul
Phone: +90 (212) 527 39 09
3 – KARAKOY RESTAURANT
Karakoy Restaurant, which is located on the ground floor of Novotel in Karakoy, has the concept of "Modern artisan restaurant" with traditional recipes along with casserole dishes for lunch, while it switches to raki and mezze concept for dinner. Karaköy Restaurant is awarded Michelin BIB GOURMAND just like Pandeli Restaurant. The menu is classical and simple. The highlights are Rice stuffed mussels, Grilled filo pastry with spinach, Fried lamb liver, Grilled meatballs, Brain salad, Marinated Seabass, Oven baked quince dessert with clotted cream, Milk Pudding with mastic gum.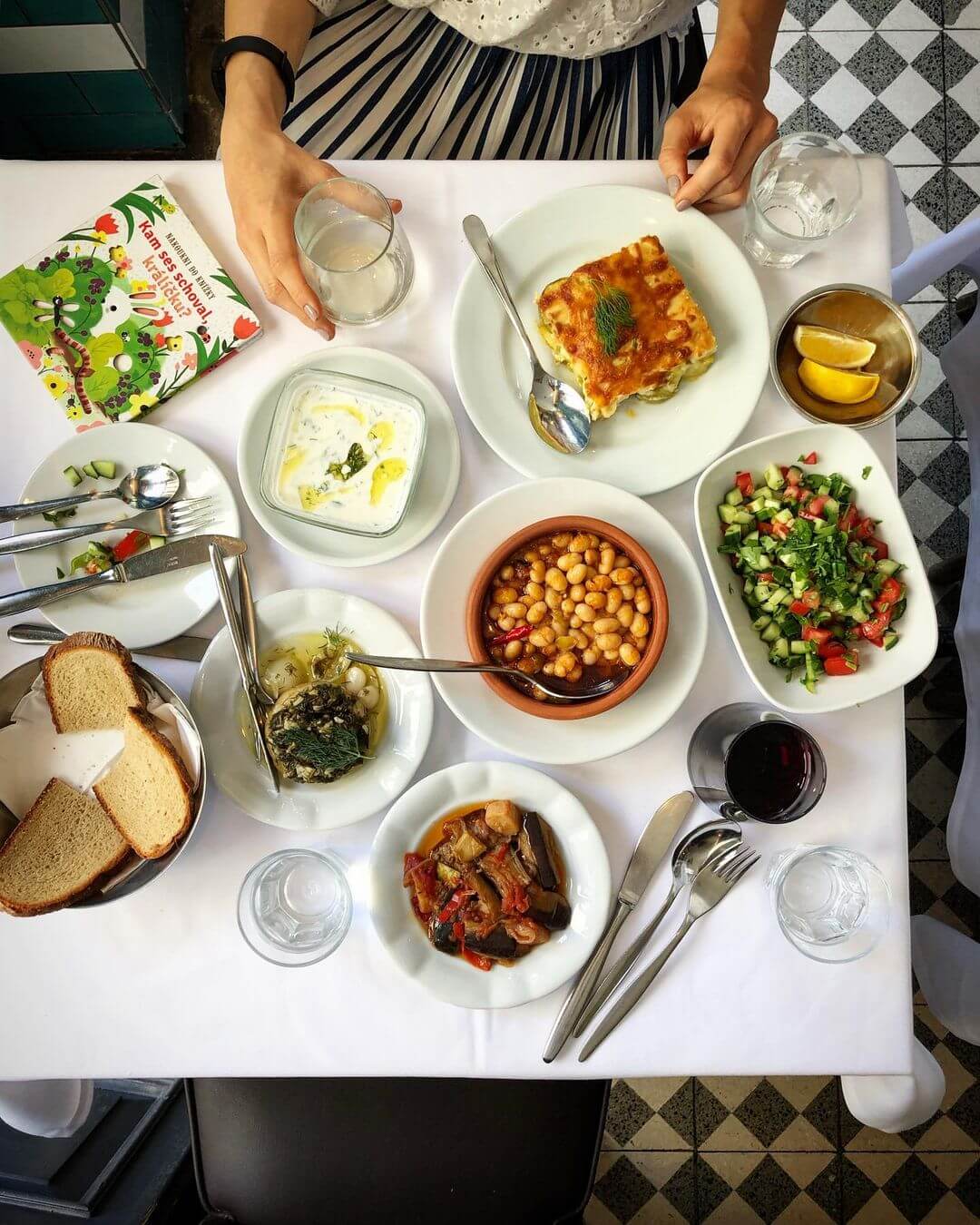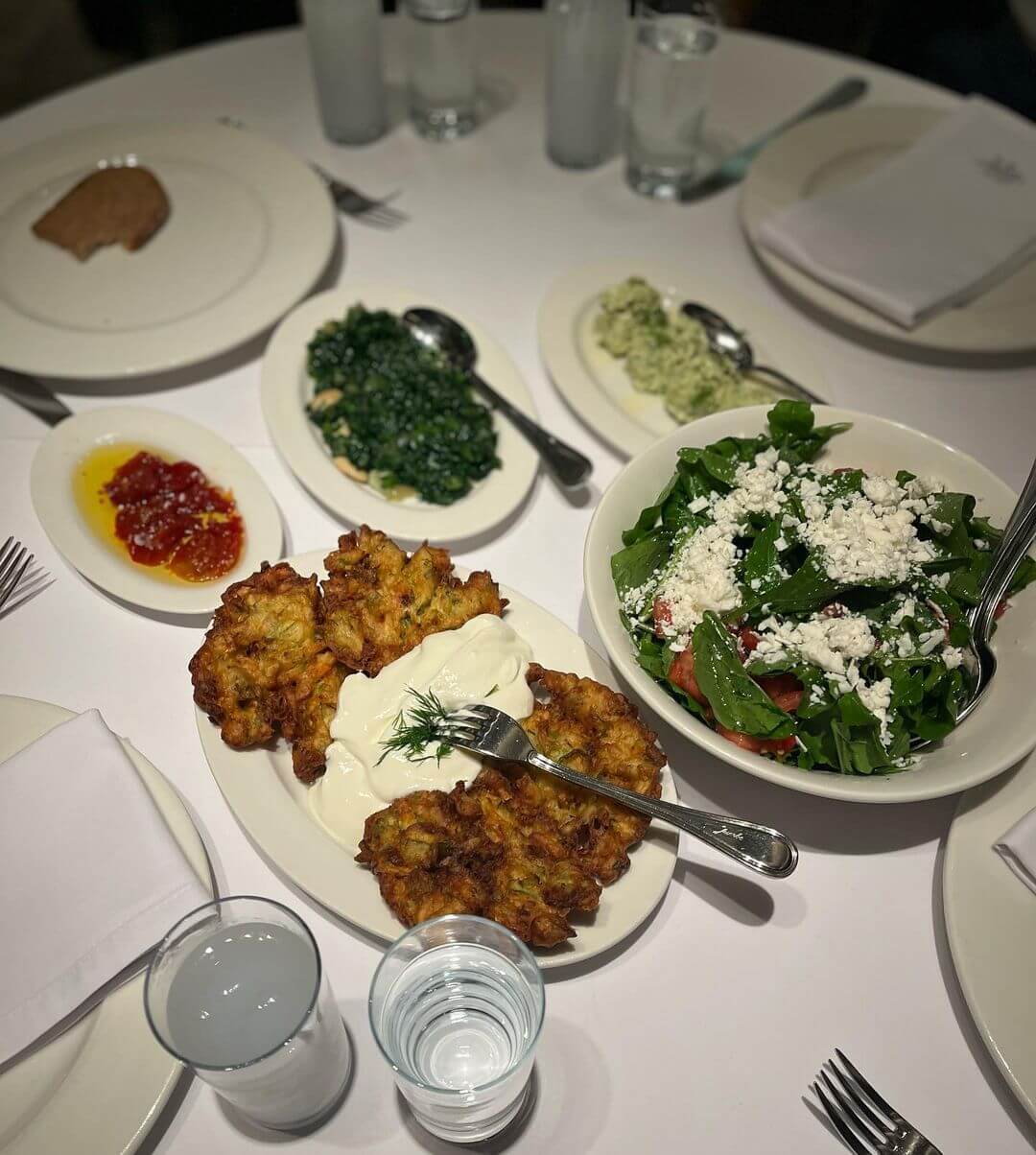 Adress: Kemankeş Karamustafa Paşa, Kemankeş Cad. No:57, 34425 Beyoğlu/İstanbul
Phone: +90 (212) 292 44 55
4 – HUNKAR NISANTASI
Hunkar Nisantasi, which is on the list of "The best 100 restaurants in the world", is located on Mim Kemal Oke Street in Nisantasi. Hunkar serves the best examples of Ottoman and Turkish cuisine in an elegant environment. The highlights of the menu are, Trotter soup,  Grilled sardines, Lamb shank, Quince Stew,  Pumpkin dessert and Noah's pudding.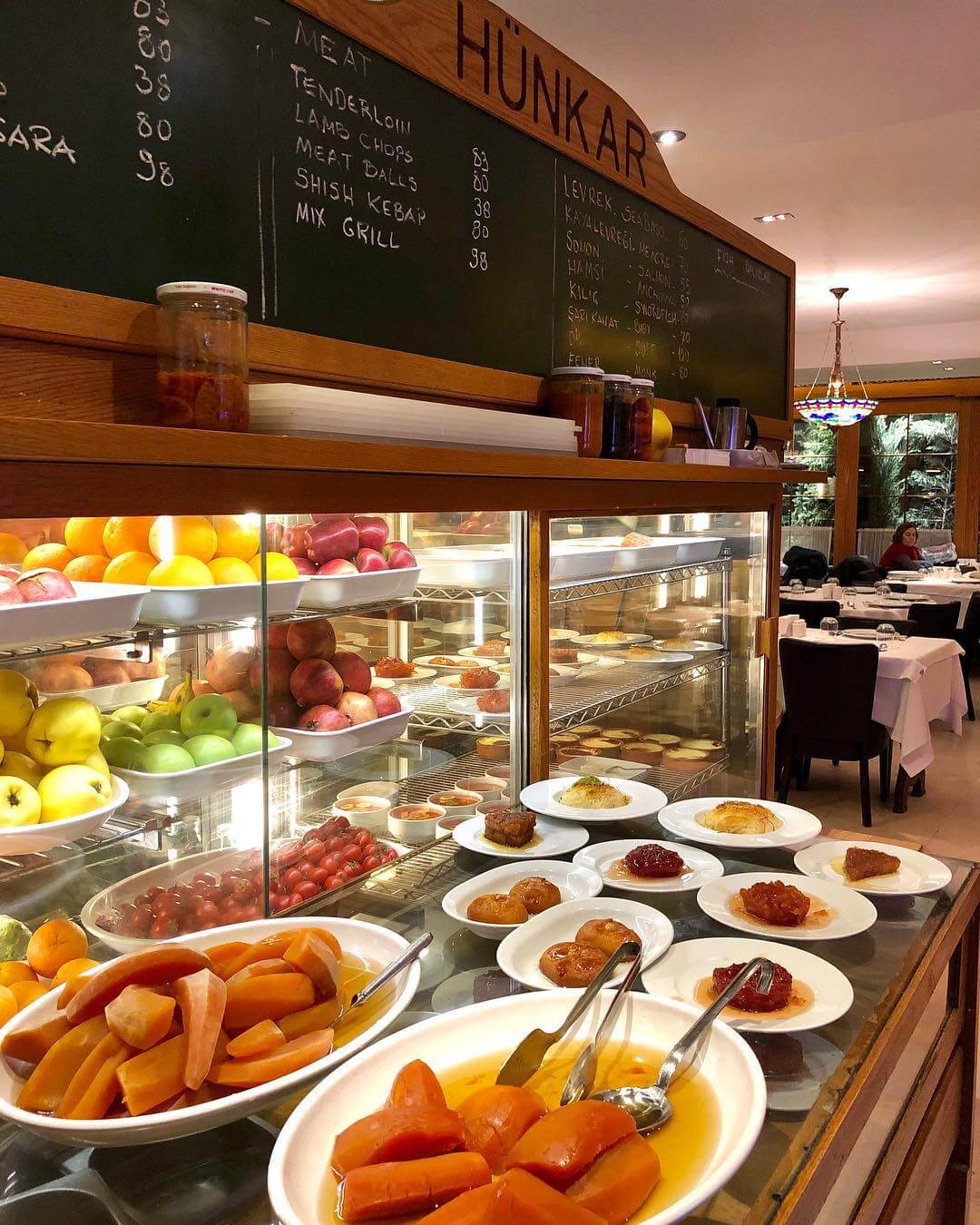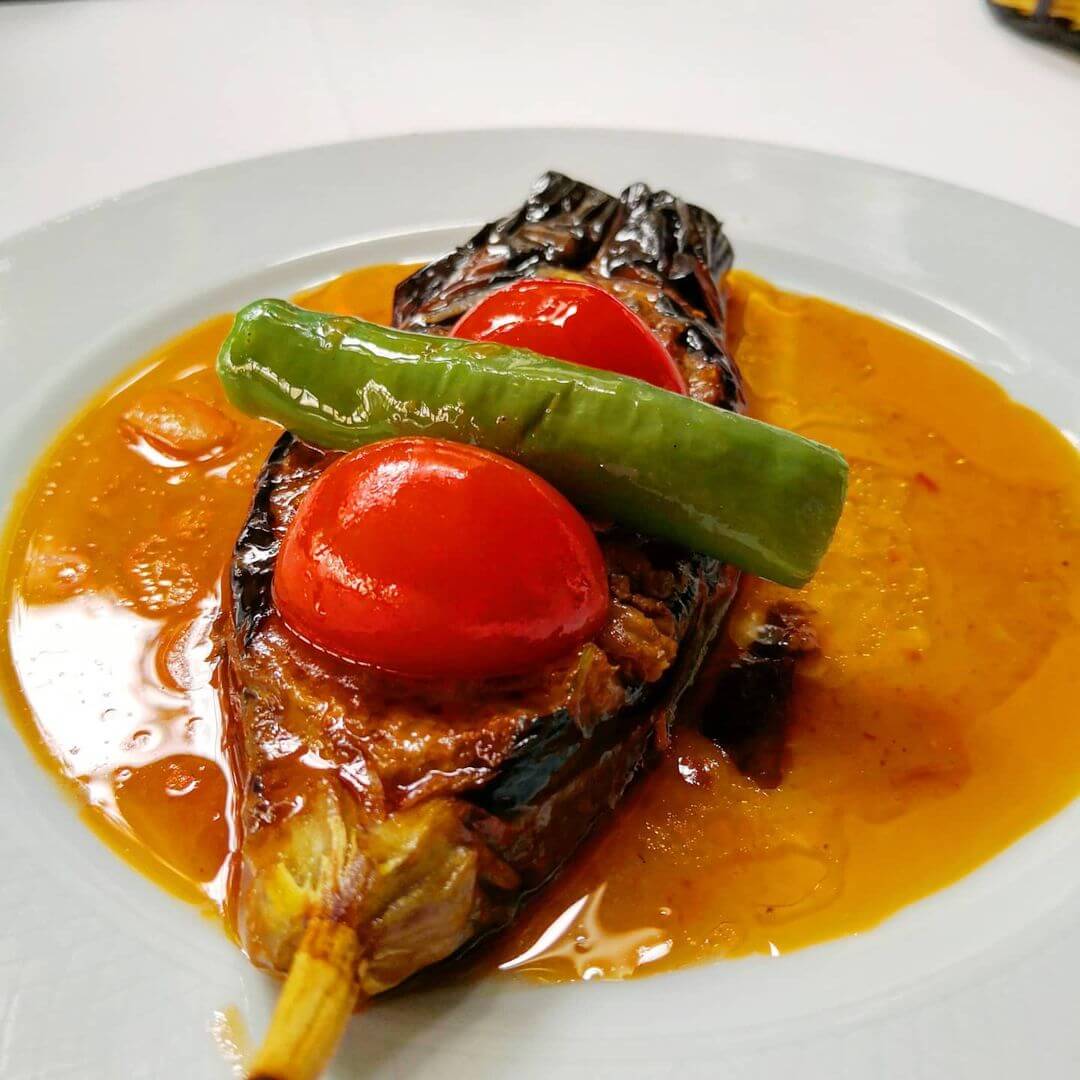 Adress: Harbiye, Mim Kemal Öke Cd. No:21, 34271 Şişli/İstanbul
Phone: +90 (212) 225 46 65
5 – KANAAT RESTAURANT, USKUDAR
Located at Asian side of Istanbul, Üsküdar Kanaat Restaurant offers a wide variety of flavors from Ottoman and Turkish cuisine from past to present with its 150-year history. The place, which stands out with Vegetable stews, Uzbek rice and ice creams,has been maintaining its artisan restaurant concept for years. Kanaat Restaurant, which insisted on cash payments until the pandemic, also accepts credit cards now.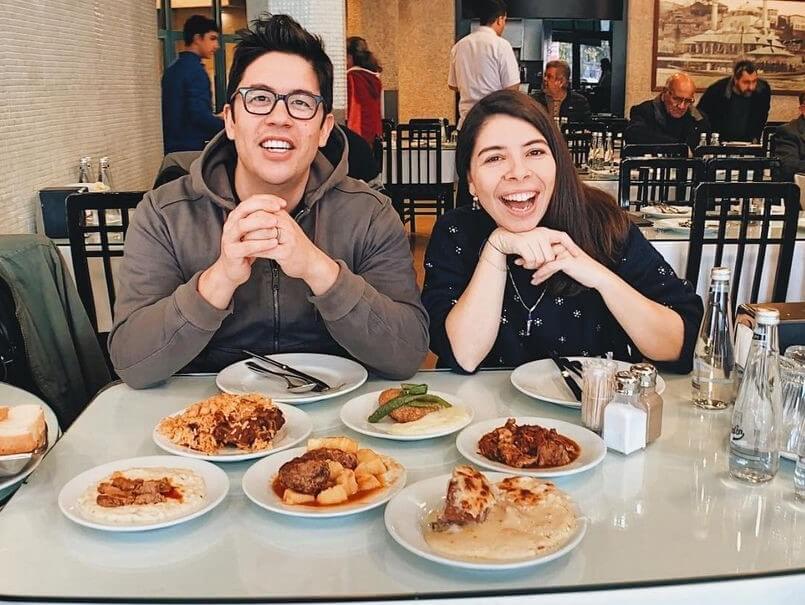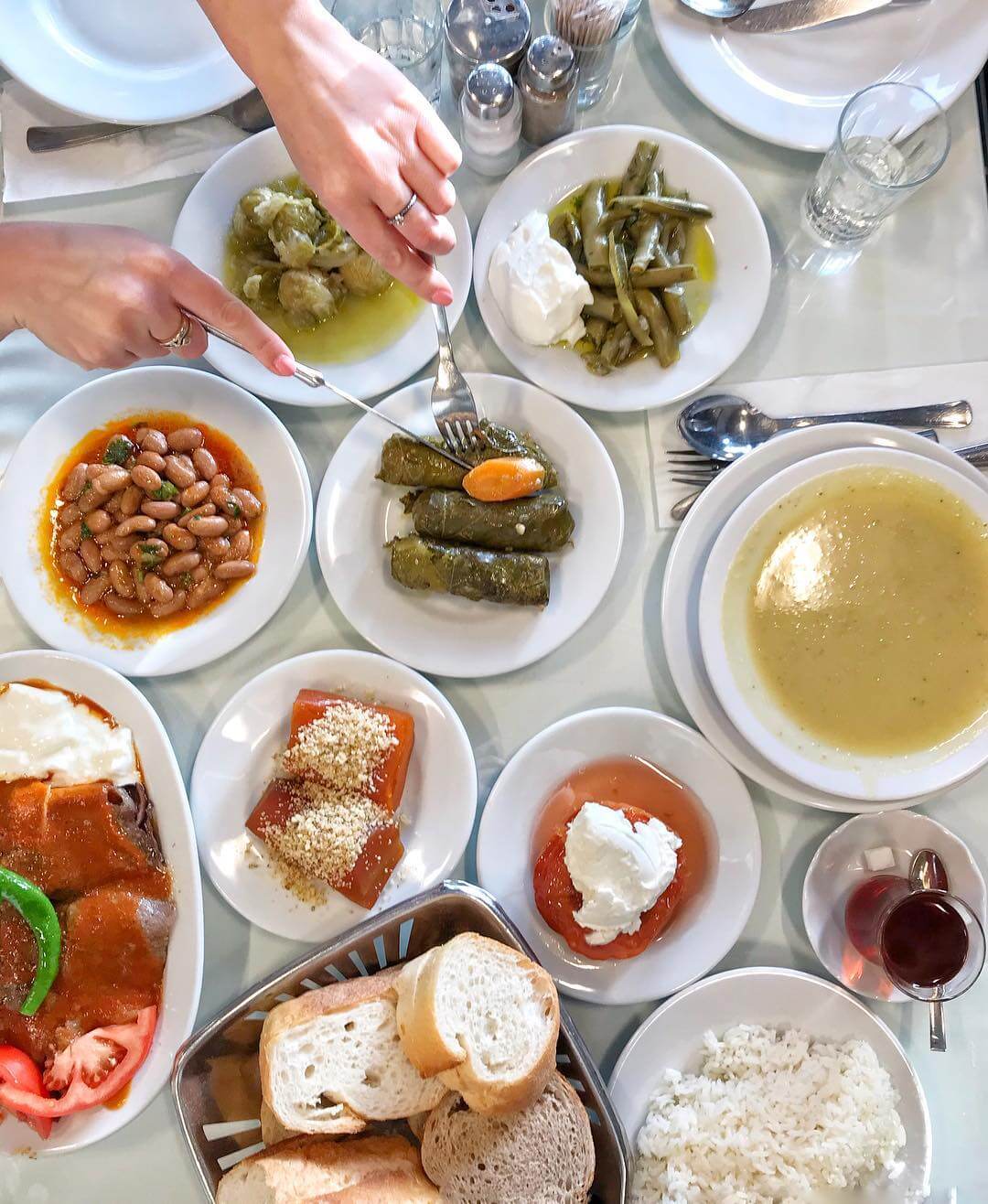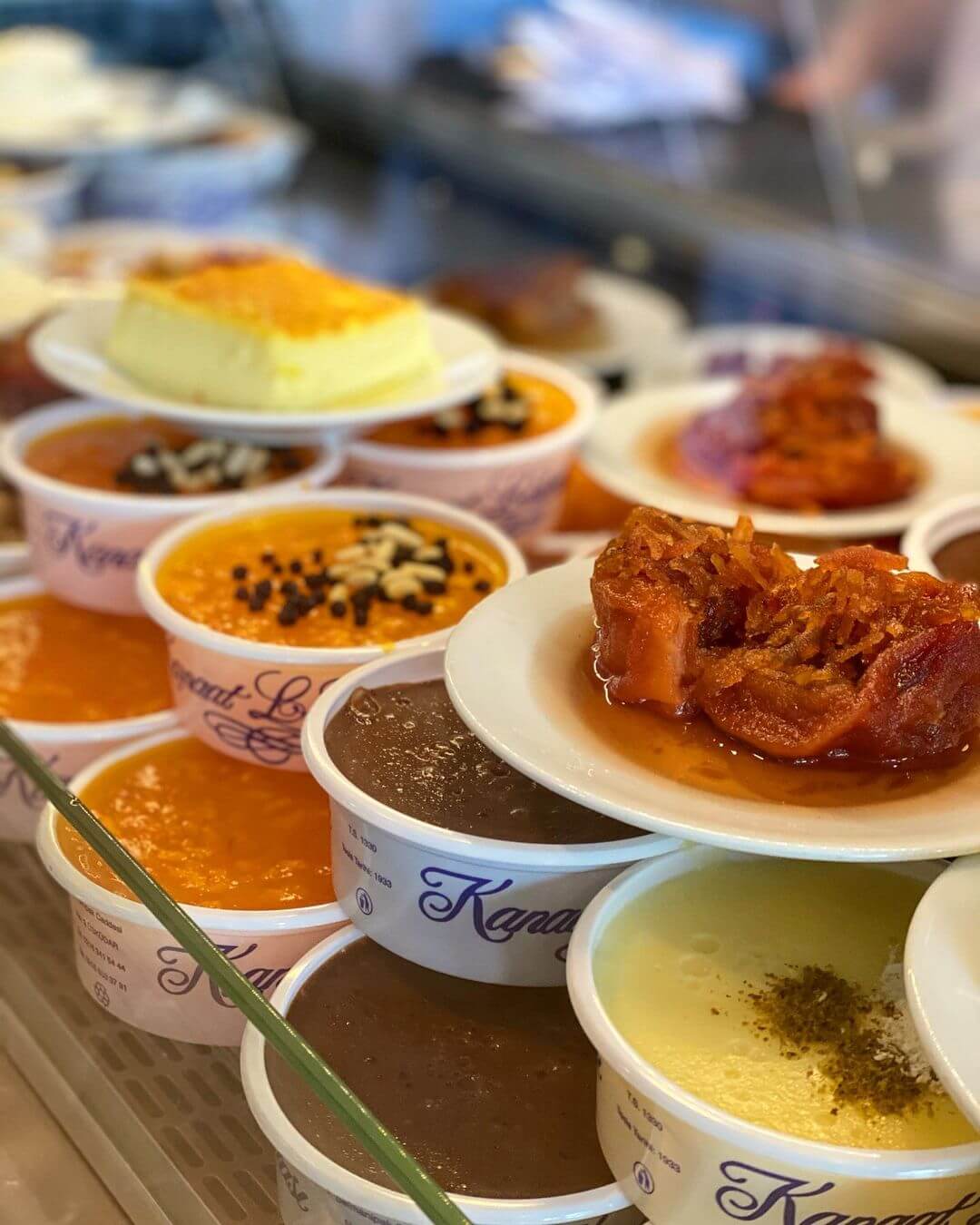 Adress: Sultantepe, Selmani Pak Cd. No:9, 34674 Üsküdar/İstanbul
Phone: +90 (216) 553 37 91
6 – CIYA SOFRA, KADIKOY
Çiya's adventure, which started as a modest kebab shop in Kadıköy Fish Bazaar, has turned into a food diversity that travels in a very wide geography from Mesopotamia to the Ottoman Empire, from the Balkans to the Caucasus, from Asia to the Arabian Peninsula. Çiya has  two other restaurants at the same street, one of which is called "Çiya Sofra" serving traditional home dishes on the same street and the other is "Çiya Kebap" serving kebab and lahmacun (Turkish pizza with minced meat) varieties. The highlights of the menu are Yuvalama, Analı kızlı, Perde pilaf, Sour kebab, Keledos, Quince stew with lamb.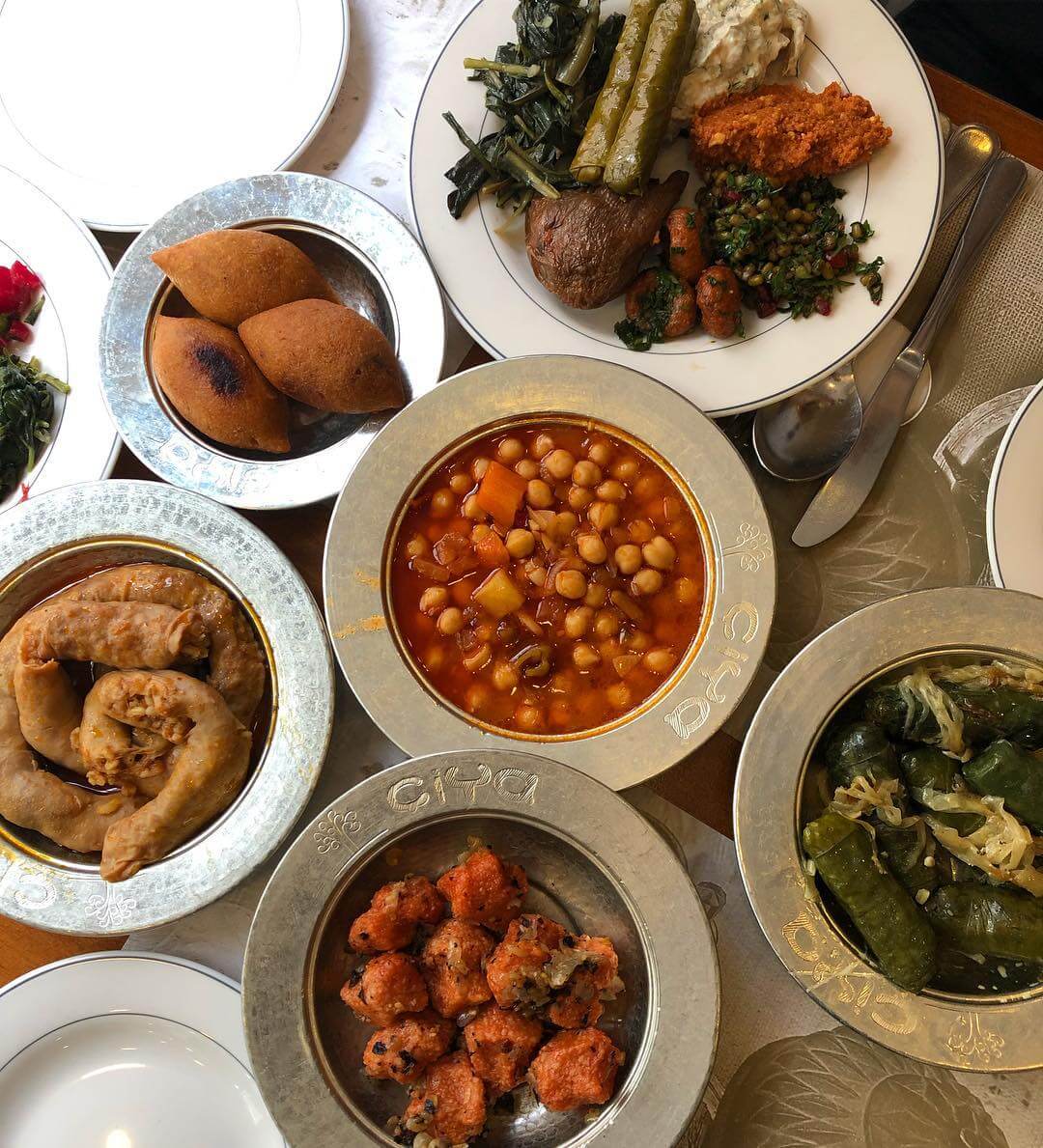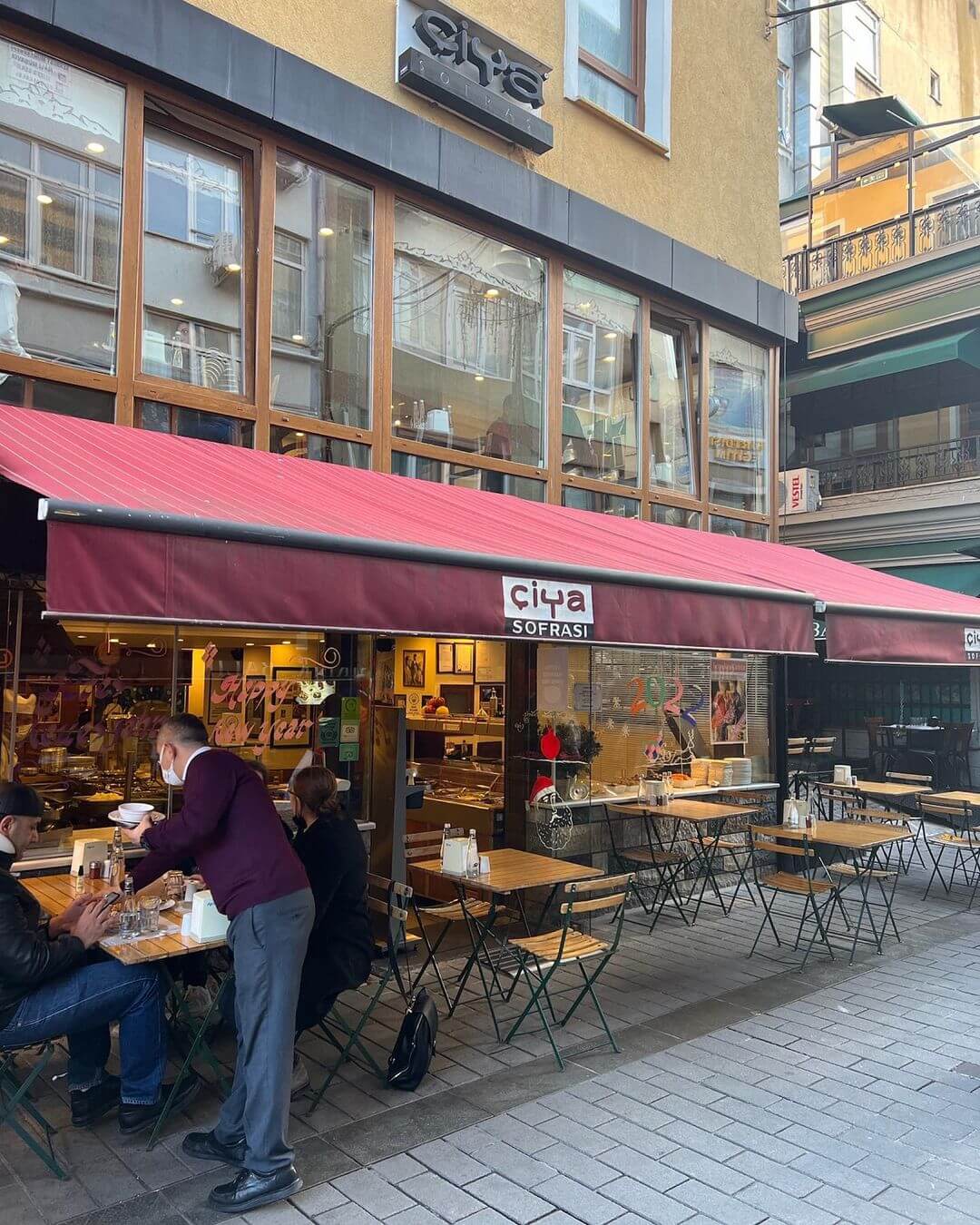 Adress: Caferağa, Güneşli Bahçe Sok, 34710 Kadıköy/İstanbul
Phone: +90 (216) 418 51 15
7 – YANYALI FEHMI, KADIKOY
An unassuming, charming multigenerational restaurant on the outer edge of the market in Kadıköy is called Yanyalı Fehmi Lokantası after its founder and his birthplace in northwestern Greece. The most popular dishes are Papaz stew, Yanyalı meatballs, Elbasan pan and Oven baked quince dessert served with clotted cream.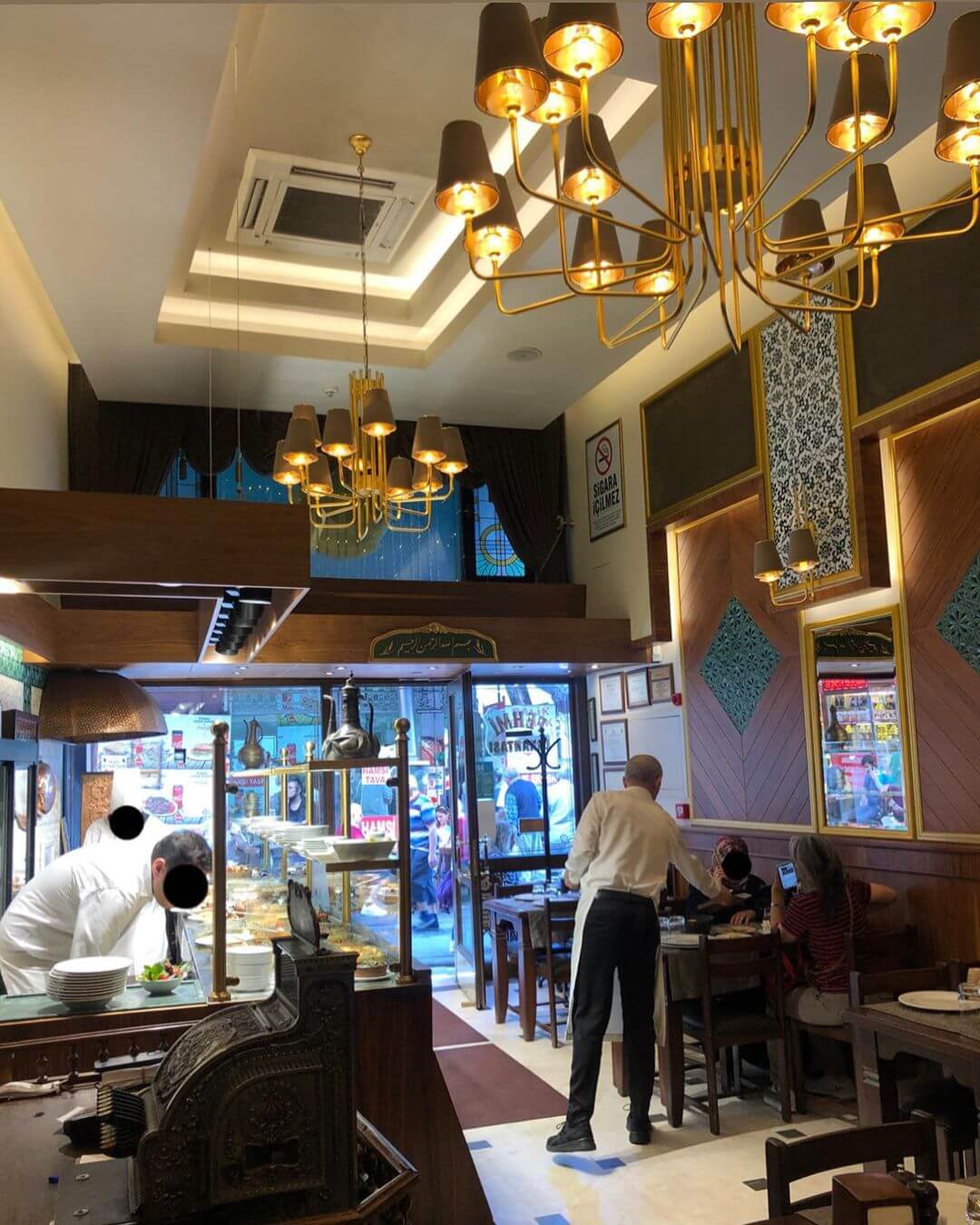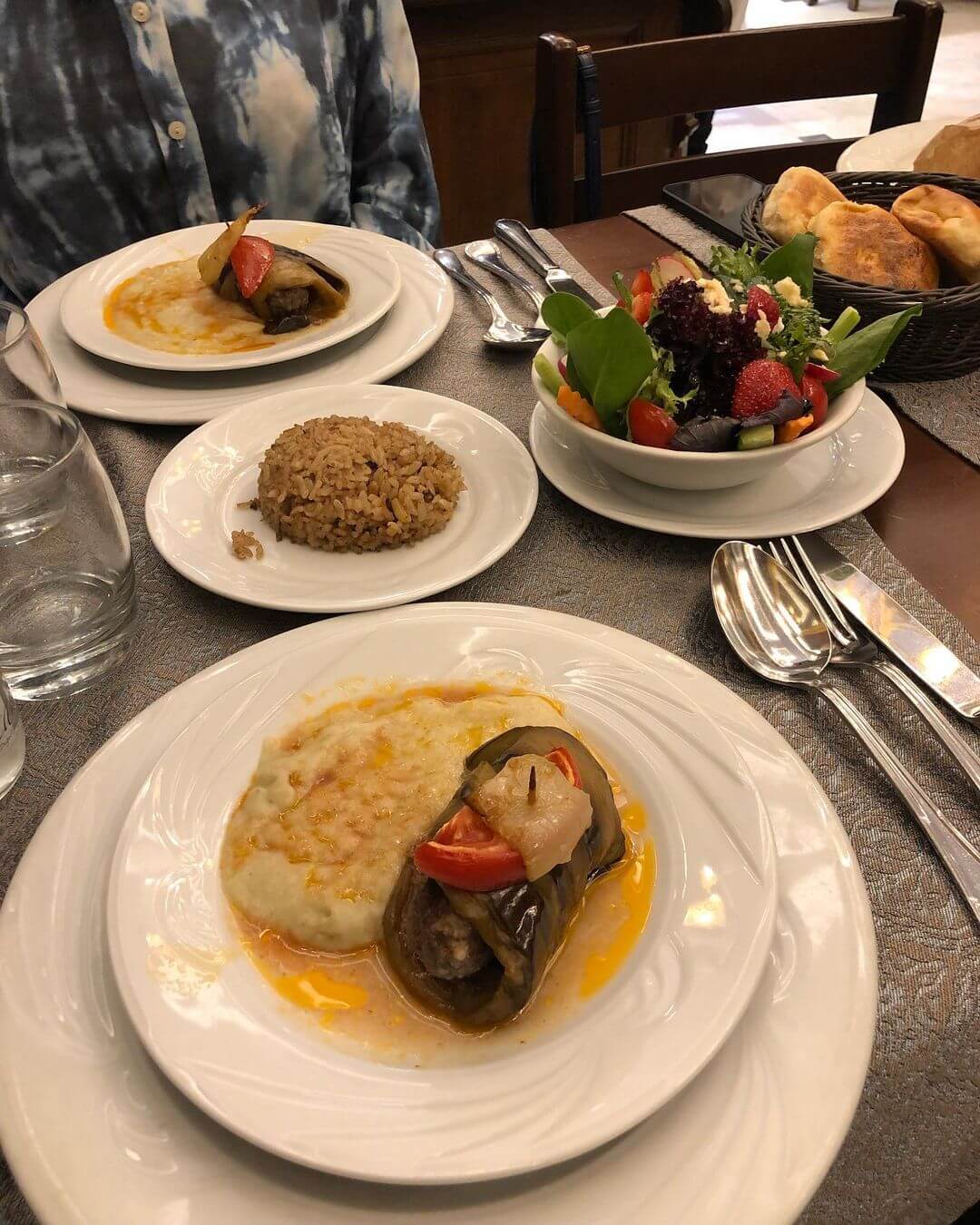 Adress: Osmanağa, Güneşli Bahçe Sok No:1, 34714 Kadıköy/İstanbul
Phone: +90 (216) 336 33 33