Bustronome is a unique concept to London, having started life in Paris five years ago. Guests enjoy fine dining as they travel in style around the cities' major attractions and landmarks aboard the top deck of a hi-spec, glass-roofed bus.
Use audio pens to touch famous sites such as St Paul's and The London Eye on our map menus and learn unknown facts about the city. This luxury bus seats a maximum of 38 patrons on the top deck, giving every guest a 360° view. The kitchen is at the rear of the lower deck, together with a cloakroom, guest loo and the driver's quarters.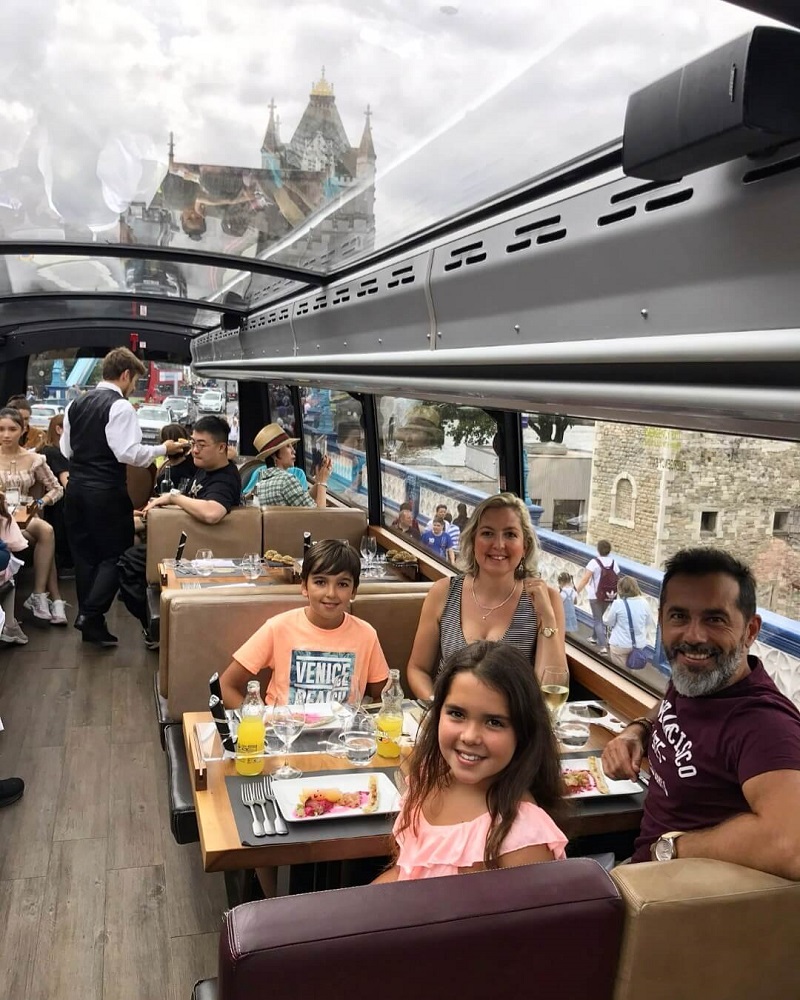 The tour starts at Embankment and heads East to Tower Bridge and West to the Royal Albert Hall, with most of the important elements in between such as the London Eye, Westminster and Buckingham Palace! Lunch is a four course meal running from 12.15-14.00. Afternoon tea runs from 15.00-16.45 and Dinner is more leisurely – from 19.15-22.00.
Bustronome London Up To Date Prices
Lunch

Dinner

Adults

Menu with mineral water and a hot drink
Menu with wine-pairing

£70
£90

£120
£150

Children (up to 12yrs)

£40

£50
Bustronome London Launches Autumn Menu – Featuring Formans
The autumn update for this gourmet restaurant is available from 9th September with Executive Chef Olivier Ruiz providing a London twist. Each course has been designed to reflect seasonally available ingredients with a back-story of their history in the City.

• Forman's London cure smoked haddock and eel with English heritage beetroot, cucumber pickle and lemon cream
• Garlic, rosemary and sun-blushed tomato cheesecake with onion compote and Cecina crisp
• Pan fried cod with civet-off mussels, purple broccoli and pearl vegetables
• Chicken ballotine stuffed with fine lamb mousse and tarragon, pomme fondant, carrots, pea puree and morel sauce
• Apricot stilton with apple and celery compote and roasted figs
• Strawberry trifle with vanilla custard ice cream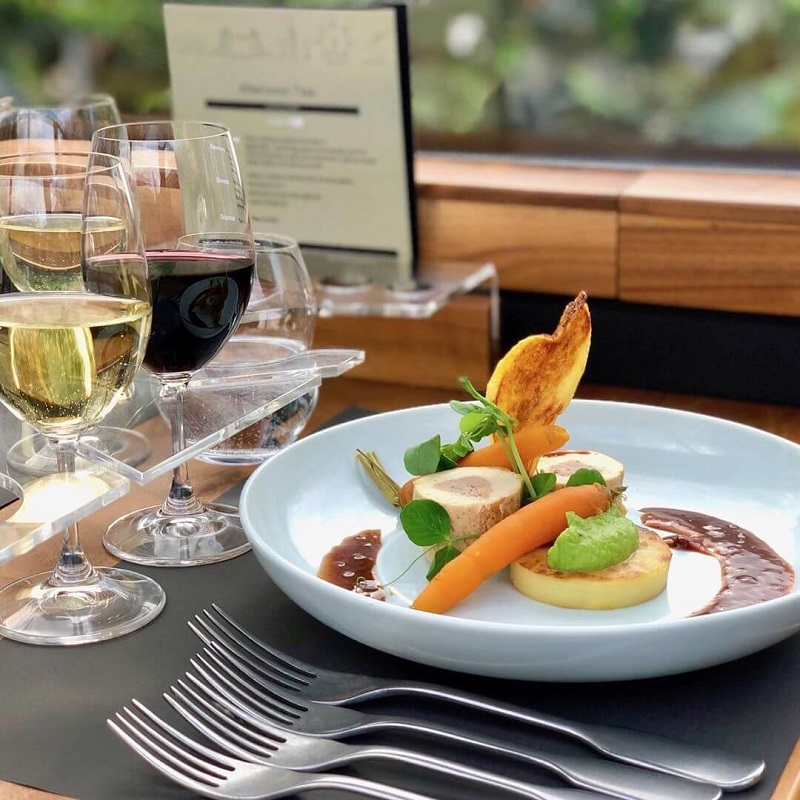 World famous Forman's Restaurant are providing the smoked haddock and eel for the starter. Forman's, as featured on BBC Celebrity Masterchef, is the oldest London cure restaurant in the UK.
Cheesecake is often thought to be British or American, in fact it is Greek, surfacing in London around 1390. The Greeks used it to feed athletes before the games but it did not become popular in the UK until 17th century.
William the Conqueror brought his chef to England for his coronation meal to serve a Norman speciality, civet-off mussels.
The chicken ballotine is inspired by that served at the wedding of Prince Charles and Lady Diana after their marriage at St Paul's, the first there in 500 years!
Trifle, as we know, was one of Queen Victoria's favourites, alongside the sponge named after her.
ADRESS: 40B Coach Bay, Victoria Embankment, London WC2N 6PB
PHONE: 020 3744 5554
SIX GOURMET WAYS OF EXPLORING LONDON