Full of artistic touches, Zahter London showcases a true Istanbulite cuisine with its rich and vibrant flavours. Istanbul cuisine reflects a mixture of cultures in which you can find a bit of every flavour.
Zahter's menu encompasses finely crafted dishes and exotic tastes around a wood and charcoal oven, and is continually changed subject to seasonal product availability. Zahter London is featured in Michelin Guide by April 2022
BREAKFAST AT ZAHTER LONDON
The tapas style sharing breakfast includes tomato, cucumber, chilli pepper, wild zahter, olive oil, pomagranate dressing, Feta cheese, eski kasar, dill cheese, Izmir tulum cheese, sweet lor cheese, orange jam, quince jam, clotted cream, honeycomb, tahini, grape molasses, walnuts, black and green olives, acuka and bread basket (pide, acma, simit) and costs £38 for two people.
Apart from fixed price, sharing breakfast you can also have;
"Katmer"  – handmade pastry with pistachio /£15.50
"Acma & Simit"  –  handmade bagel with Homemade Jams, tahini butter / £10.50
"Menemen" –  Turkish style eggs with tomato sauce / £13.50
"Turkish Shakshuka" – eggs with roasted aubergine, zucchini / £15.50
"Gozleme" –  pastry with spinach and feta/ £10.5
10% discount is applied to those who follow Gezenti Anne on Instagram.
PHOTOS OF ZAHTER LONDON BREAKFAST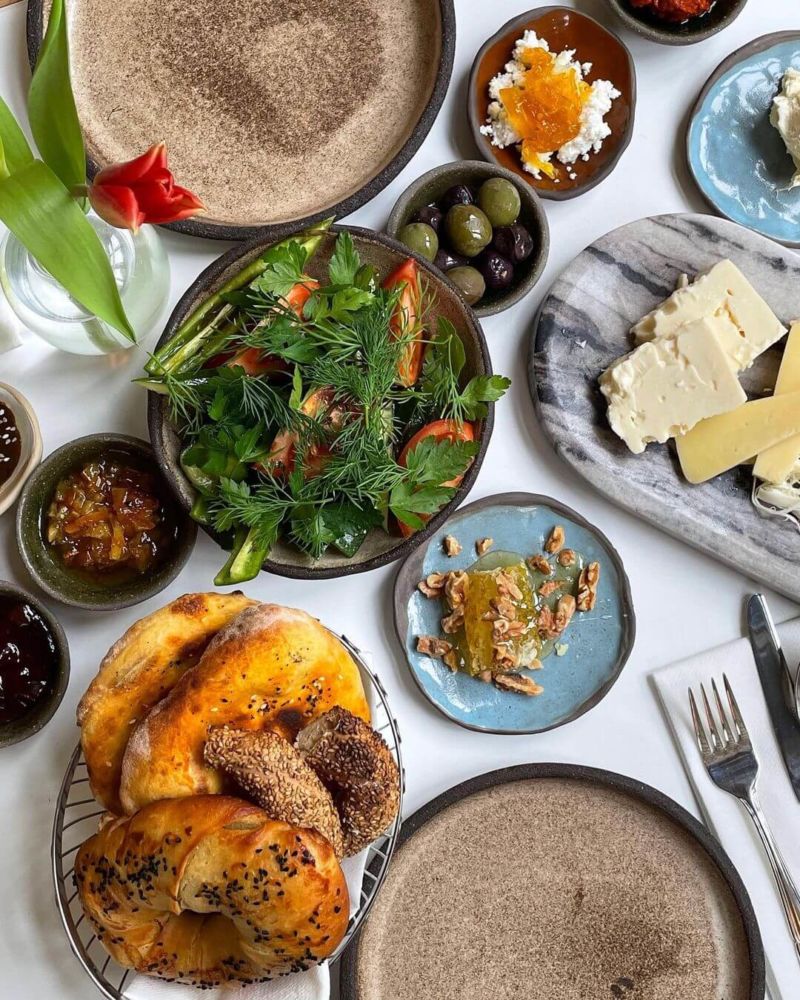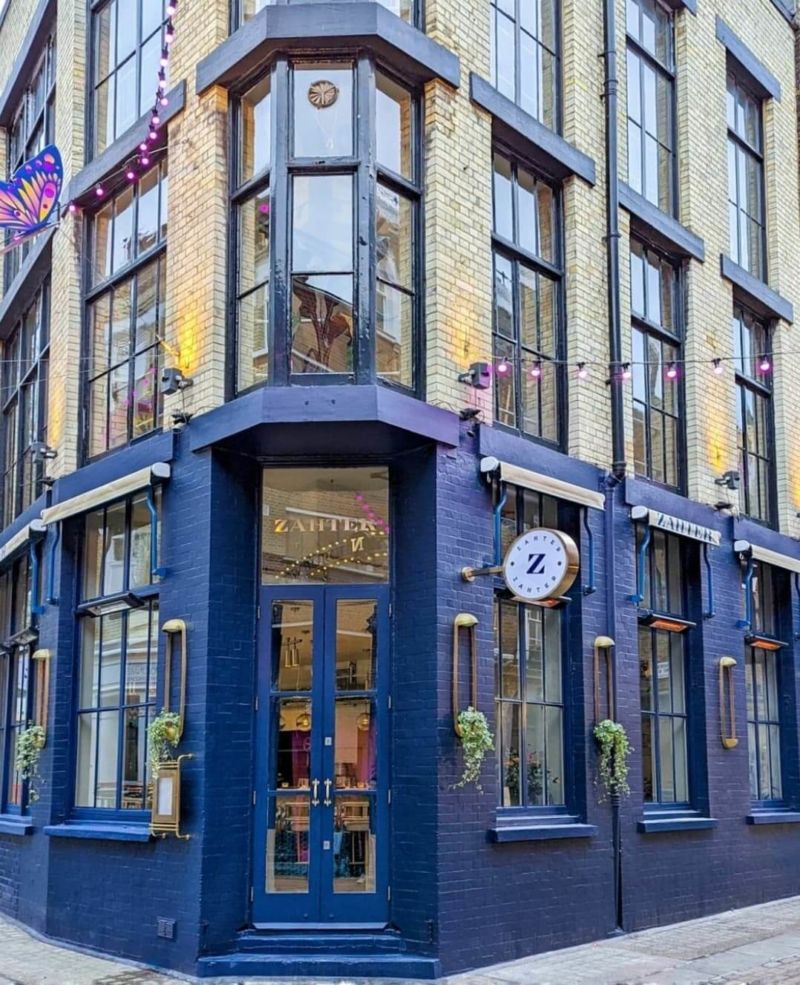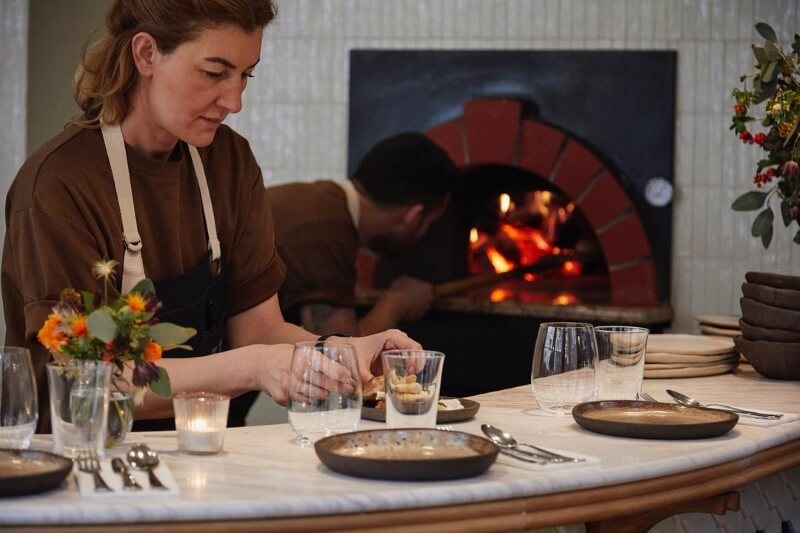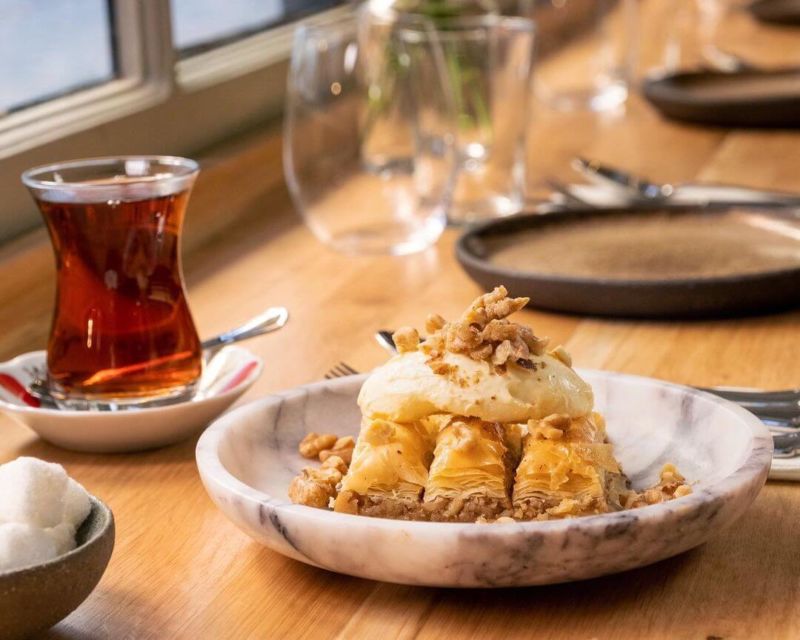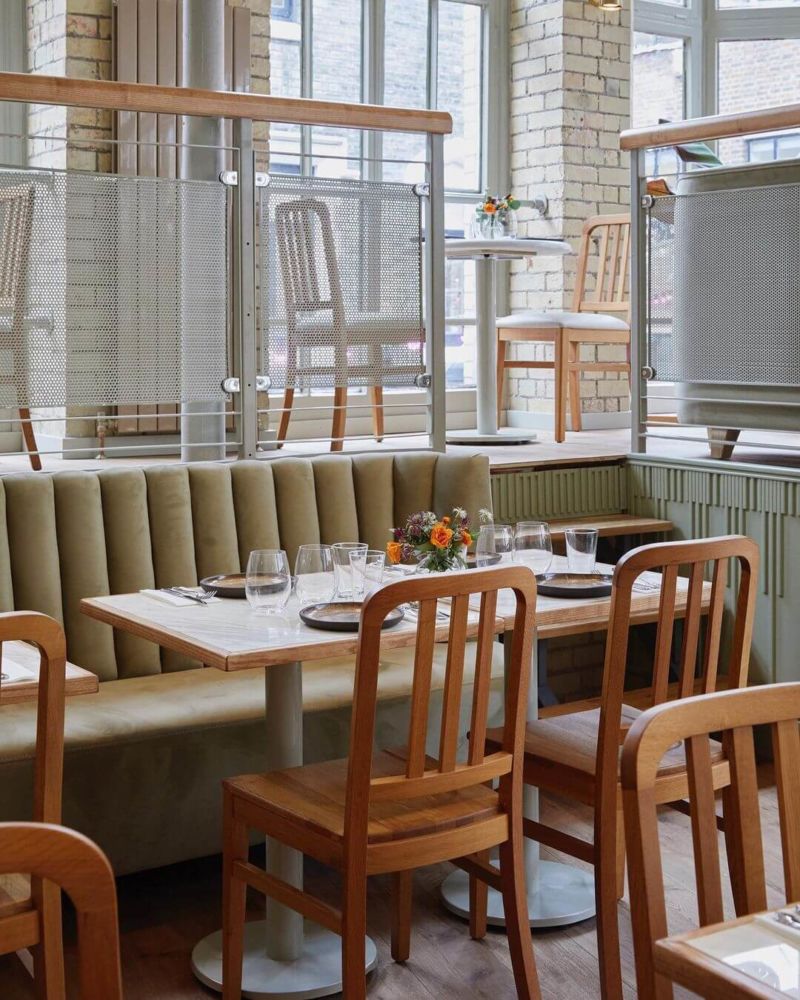 ZAHTER LONDON
Adress: 30, 32 Foubert's Pl, Carnaby, London W1F 7PS
Tel: 07775 156768
BEST TURKISH BRUNCH SPOTS IN LONDON – 7 VENUES WITH UP TO DATE PRICES