A new addition to London's burgeoning Portuguese dining scene, Casa do Frango, opened on Southwark Street in London Bridge this summer.
Bringing a type of Portuguese cooking yet to be authentically explored in London, Casa do Frango specialises in regional Algarvian-style piri piri chicken "frango" cooked over wood charcoal using traditional techniques. Cooking frango piri piri is deceptively simple. The nuances of this unpretentious style of grill cooking are important for drawing maximum flavour from the freerange cornfed chicken. Brushed with a special recipe immediately after coming off the grill, the chicken at Casa do Frango is served tender. This unique seasoning adds a complex piquancy of heat and depth of flavour and is based on years of the dish's tradition studied by the team.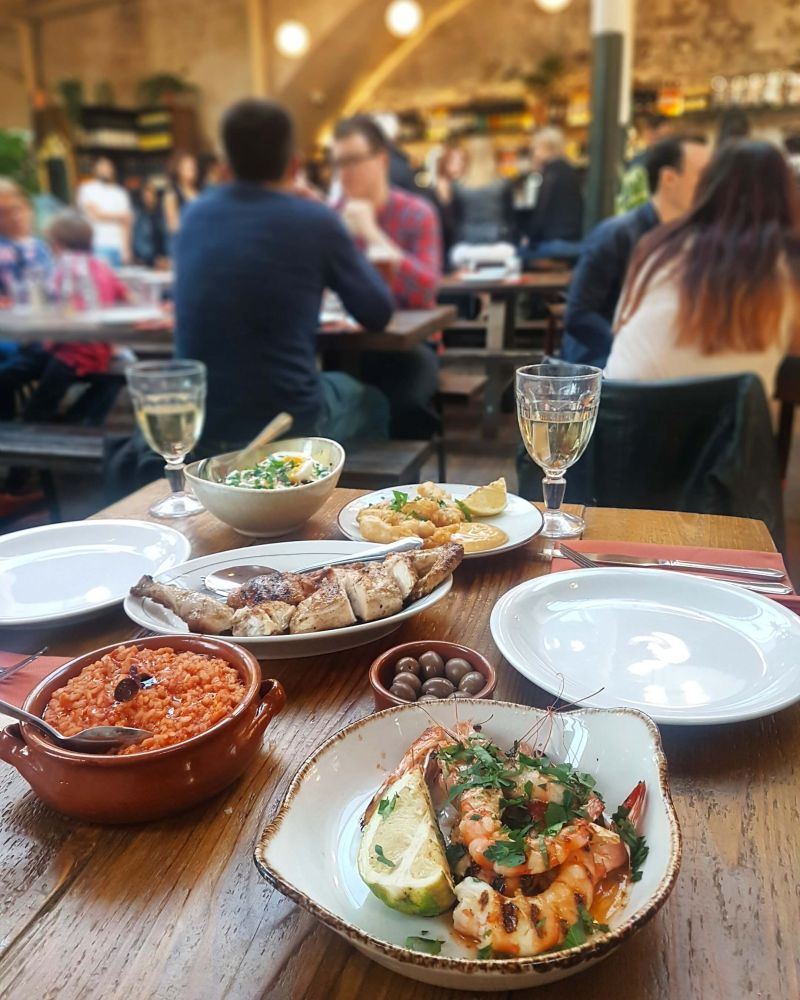 The wood fired grill is the focus of the open plan kitchen. Alongside frango, the menu showcases exceptional regional charcuterie, cheeses, seafood, salads and desserts. Starters to share include dishes such as 'Grilled Chorizo' (£5). Simple flavoursome salads include 'Salada Montanheira' of tomatoes, onions, cucumbers and peppers (£4) and sides like 'Arroz Africano" a rice dish that highlights Portugal's close ties to Africa (£5). A signature portion 'dose de Frango' of chicken from the grill (£8), an 'Octopus Rice' (£10), and 'Grilled Vegetables in Piri Piri' option make up the mains. For dessert, Portugal's most famous sweet Pasteis de Nata (£3) will be on the menu, with Almond Cake (£4) and Chocolate Mousse (£4) options too.

The drinks menu will offer wines in the country's typical styles vinho verde, vinho branco, vinho tinto alongside a curated selection of natural wines, celebrating the growing reputation of the country's winemakers. The creative and operational trio behind Casa do Frango are Algarvian-English Marco Mendes, Jake Kasumov and Reza Merchant. Inspired by their time together in the South of Portugal, the three decided that the true flavour and spirit of Frango com piri piri needed to come to London. As important as the food, is the atmosphere of the restaurant, which is encapsulated in the extraordinary 85-cover space in which Casa do Frango is set.

A vaulted ceiling with a giant glass skylight overhead allows natural light to fall. Greenery throughout the space will give guests the feeling of dining al fresco, at communal tables and counter dining. The down to earth mood of classic Portuguese tascas, is reflected in the interiors riffing on Portugal's rich cultural heritage. Details such as the suspended ceiling fans, to handpainted detailing upon the barfront resembling Portugal's famous 1900's trams, encapsulate the tasteful and considered creative by Alessio Nardi's A-nrd Studio. Inquisitive guests may even discover a hidden bar, a candlelit, more formal affair – when the barman is in, he's certain to serve libations from his memory of classic twists.
For press enquiries and image requests, contact: Kit Mitchell-Innes at 84: kit.mitchell-innes@eightyfour.me
CASA DO FRANGO
Address: 1st floor, 32 Southwark St, London SE1 1TU
Phone: 020 3972 2323
Opening hours: 12pm until late