Only recently, in January of 2018,Grand Poet Hotel by Semarah opened its doors in Riga. The new five-star hotel boasts 168 elegant rooms including 20 especially luxurious suites with views of the Freedom Monument and romantic Bastion Hill. Everything is available at one location – enjoy an extensive selection of cuisine for breakfast, lunch or dinner, three elegant SPA procedure rooms, an extensive Wellness Centre as well as modern event and conference facilities.
Grand Poet Hotel by Semarah also amazes with its convenient location – it connects Riga's historical cultural centre with the city's contemporary leisure and entertainment district. The five-storey hotel has distinguished itself with its charming ambience and unique interior design, which is so singular that a new word has been coined to describe it – diplohemia. The term is derived from the words diplomacy and bohemia. Based on a variety of contrasts, the style inspires and demands attention, while simultaneously creating an especially attractive atmosphere, where meaning can be found in every detail.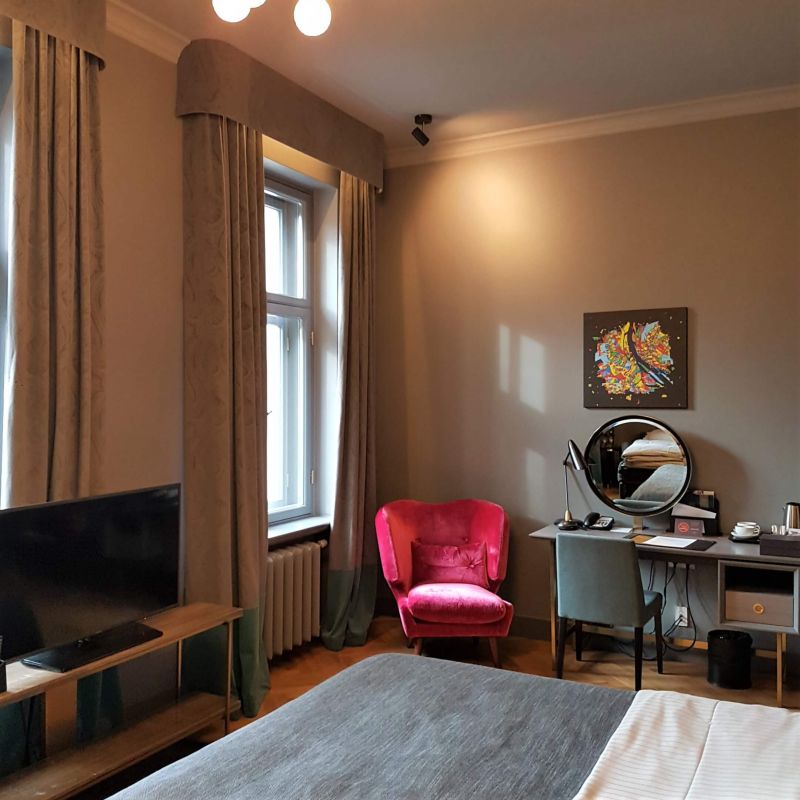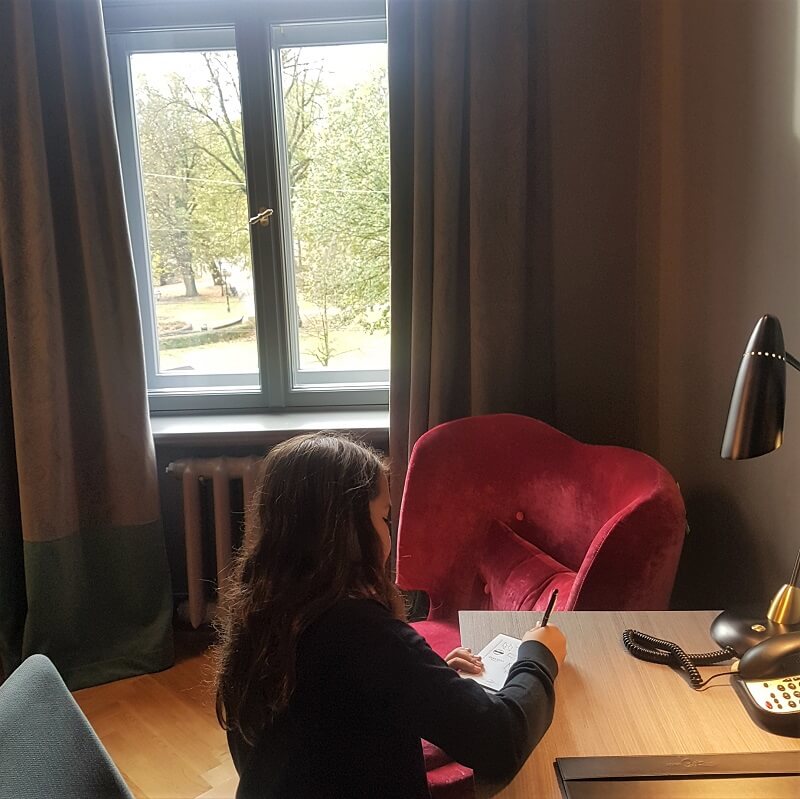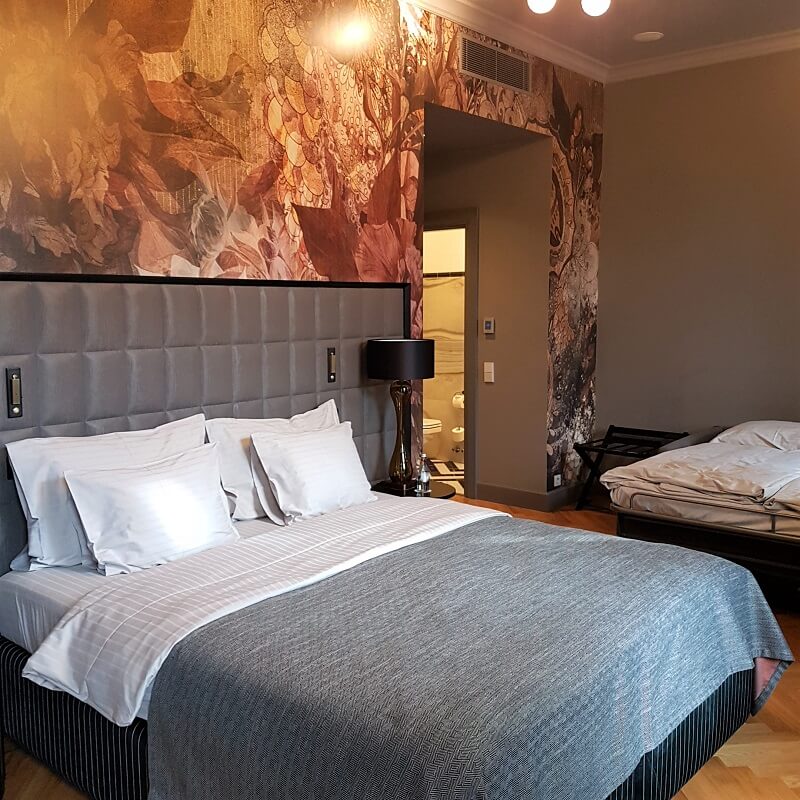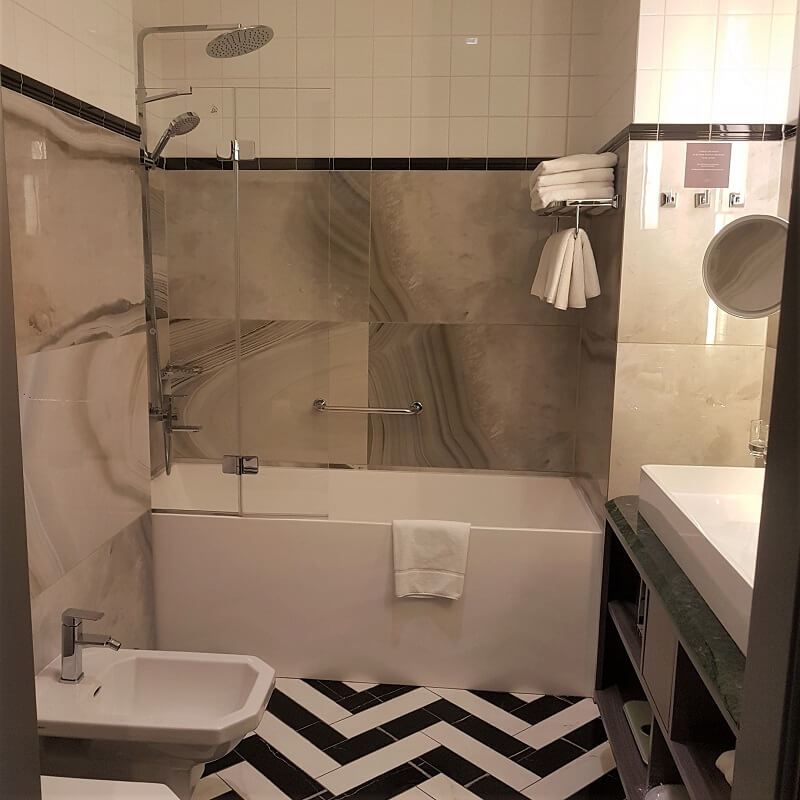 The hotel's sophisticated design is an amalgamation of classic business, modern art and a bohemian lifestyle. It features a brilliant combination of uncommon, modern and bohemian styles. New standards of style, service and excellence have been instituted here. The opening of the Grand Poet Hotel by Semarah has written a new page in the story of Semarah Hotels. The hotel provides its guests with uniquely designed rooms, a restaurant of the highest quality, SPA facilities, a swimming pool and a view of one of Riga's most beautiful parks – Bastion Hill. The hotel is housed in a building with a long and rich history, which was painstakingly preserved during the reconstruction process.
The hotel's reception and lobby area is the place where guests first come in contact with the hotel, its hospitality and concept. The clearly visible combination of diplomatic and bohemian identities in this space was designed with the goal of creating a friendly and cordial atmosphere, arousing curiosity and shaping the hotel's character. The mixture of these two styles is evident in the furniture as well as the decorative items. On the one hand the luxurious and soothing space is traditional, well-arranged and organised, while on the other hand spontaneous, colourful and artistically entertaining.
Grand Poet Hotel by Semarah hotel's accessories and furniture were carefully selected from world-renowned brands, well-known manufacturers and unique individual collections, which were often produced in a limited number.
RESTAURANT SNOB – A PLACE FOR NEW AND REFINED CULINARY EXPERIENCES
A place for new and refined culinary experiences. The restaurant's ambience will delight interior design connoisseurs, as SNOB is an eclectic work of art where every room tells a unique story. SNOB prides itself on its carefully devised menu and will happily challenge even the most demanding of palates. SNOB's rooms, which are decorated in a variety of styles, are suitable for romantic evenings and small gatherings, as well as groups of up to 86 people.
SNOB bar. An intimate and elegant place to meet friends and acquaintances, but also a venue where you can lose yourself in conversation with random strangers. Not unlike a ship, a bar also requires a captain. SNOB's captain was forged in the fires of Amsterdam's best bars and steeled in flames of Absinth, only to return to Riga to affirm that a bar isn't just an exceptional interior and perfect drinks, but also stories, atmosphere and experiences.
GRAND POET CAFE
Freshly ground coffee and the aroma of freshly baked pastries. Poets come here to look for inspiration, dreamers – to spend time with their favourite book while enjoying the allure of the décor. The rest are enveloped by the fragrance of freshly-baked pastries, cosy conversations and friendly laughter. The café distinguishes itself with its elegant atmosphere, light snacks, homemade baked goods, freshly brewed coffee and a wide selection of teas.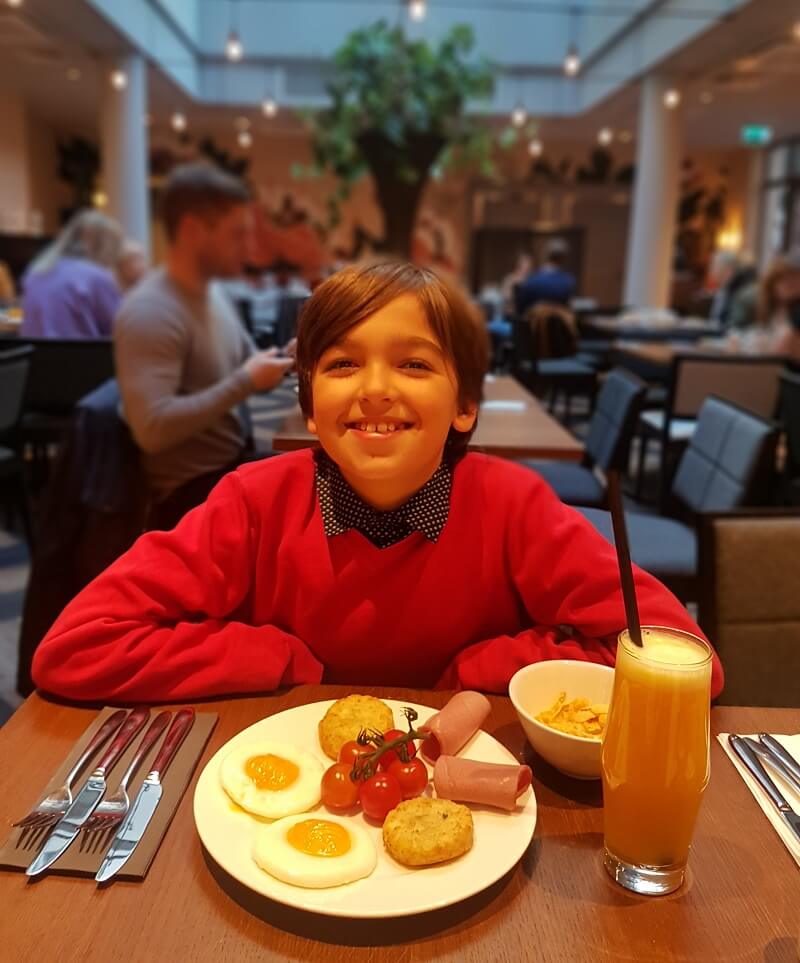 HEDONIC SPA
Hedonic Wellness Centre invites its guests to enter a world of harmony and beauty, where everything has been arranged to cater to your spiritual well-being and to improve your health. Personal attention and care makes every guest feel special here and everyone will be pleasantly surprised by our wide range of services: 15 meter-long swimming pool, Jacuzzi, Bio-sauna, Finnish sauna, steam room, Aroma room and Fitness centre.
The hotel in facts and figures:
The hotel is comprised of 5 buildings including architectural monuments of local historical significance: the building at Rainis Boulevard 5 – designed by architect Viktor de Grabbe (1879); the building at Rainis Boulevard 6 – designed by architect Kārlis Heinrihs Ēmke. The building has changed owners several times over the years and was also home to the Latvian Ministry of the Interior after independence was restored. Several years ago the ministry moved to a modern building and this historic edifice was left to decay, until it was finally transformed into a symbol of design and artistic refinement – the five-star Grand Poet hotel.
Address: 5/6, Raiņa bulvāris, Rīga, LV-1050, Latvia