Tenerife, known as the island of the eternal spring and surrounded by the Atlantic Ocean has a subtle climate that ranges between 20ºC in the winter and 28ºC in the summer. In the shadow of the volcano El Teide, declared a World Heritage Site by UNESCO, offers spectacular beaches, intense laurisilva forests and majestic cliffs.
WHERE IS BAHIA DEL DUQUE?
Bahía del Duque is located on the south of the island of Tenerife, 15 minutes from the Reina Sofía Tenerife South Airport, where the most beautiful beaches and the best hotels are located.Bahía del Duque is located on a large estate of approximately 100,000sqm. This project by re-nowned architect Andrés Piñeiro, recreates a Villa, with nineteen low-rise independent houses, breaking with the concept of tall and voluminous tourist buildings.
The Bahía del Duque has also become an ecological benchmark because of the 63,000 square metres of tropical and sub-tropical vegetation that it has and which has propitiated the development of its own bio-climate, with all kinds of palms, dragon trees, Indian laurels, flame trees, jacarandas, fruit trees, cactus and a range of different European plants.
Its exteriors offer 5 pools (1 salt water pool, 1 heated salt water pool, 1 freshwater pool, 1 heated     freshwater pool and 1 kids pool), squash, tennis and paddle courts, play areas, gyms and a lake with several species of animals. One of the most important assets of the hotel is its beach, made up of five coves along a 950-metre stretch of coastline. Known as Playa del Duque, it has individual huts and exclusive services for hotel guests, as well as water sports.
ROOMS OF BAHIA DEL DUQUE
With a total of 387 rooms, 58 of which are suites and 40 Villas, the hotel is a faithful reflection of early 20th century Canary Island architecture. The elegant rooms of the Bahía del Duque combine warmth and luminosity with spectacular views over the Atlantic Ocean or the lush gardens that surround the hotel. Carefully decorated in every detail along with the most innovative technology guarantees the comfort and relaxation of guests.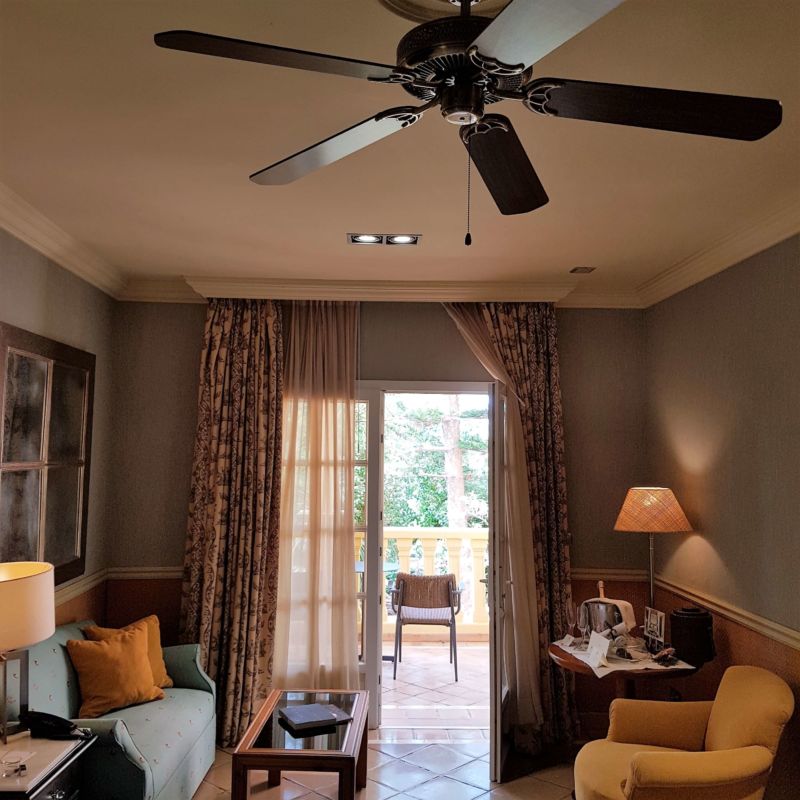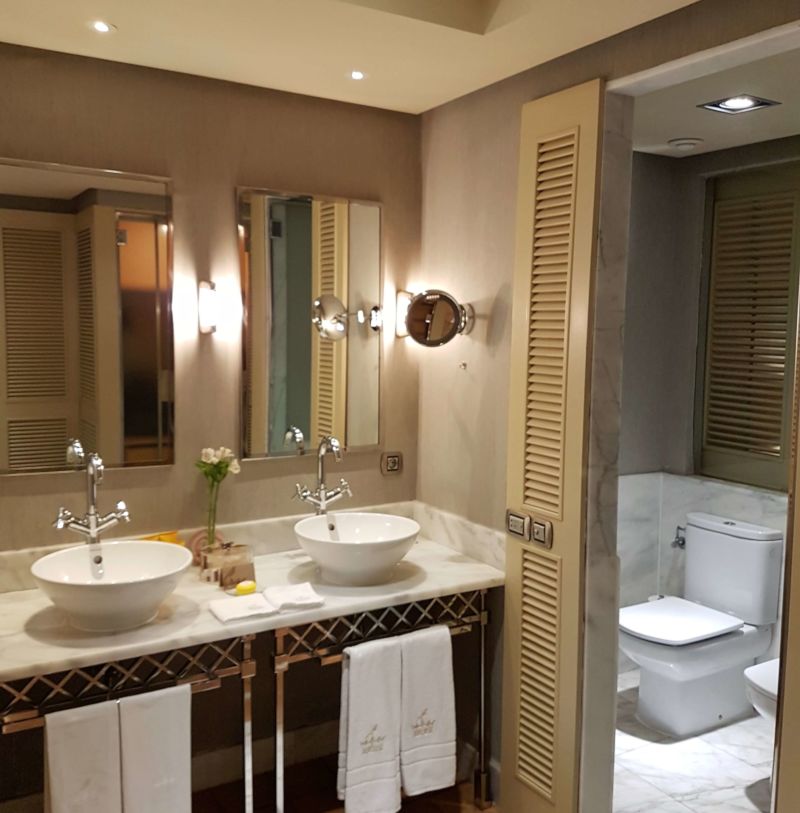 DINING AT BAHIA DEL DUQUE
The Bahía del Duque has eight restaurants and thirteen bars and snack bars, where you can enjoy Canarian, French, Italian, Latin American or Mediterranean cuisine.
LAS AGUAS
It is the flagship restaurant of Bahía del Duque. Located within the area of Las Villas, in a unique and exclusive setting, created by the interior designer Pascua Ortega. Situated next to the Villas, in a unique and exclusive setting, the Canarian chef Braulio Simanca offers a taste of authentic Canarian cuisine with a modern twist, with a clear commitment to variety and quality of local products. The restaurant offers an extensive menu of national and international wines, relying on both the large wineries as well as the smaller, local traditional wineries.

SPA AT BAHIA DEL DUQUE
Inspired by the exceptional climate and natural landscape of Tenerife, the spa at BAHÍA DEL DUQUE, offers a treatment and unique ritual menu, based on the resources offered by Costa Adeje, area where the Hotel is located. Marine extracts, volcanic lava and aloe vera, natural resources of the Canary Islands, are some of the ingredients used to develop the most innovating and surprising body and facial procedures which comprise its treatment menu.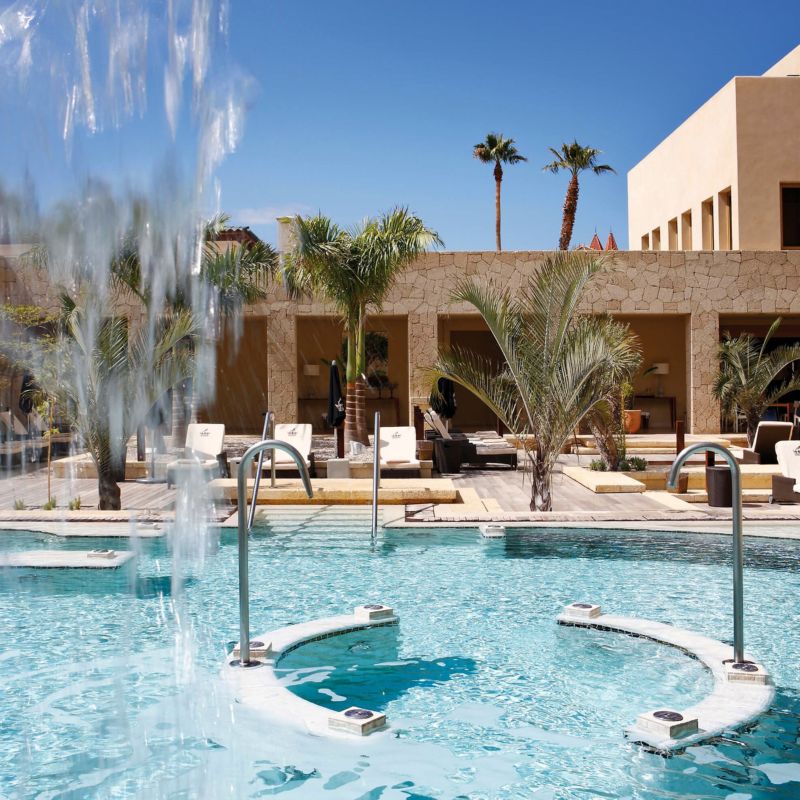 Avenida de Bruselas S/N
Costa Adeje, 38660
Tenerife
Tel: +34 922 74 69 00