Geyikli Turkcell Platinum is a forested park with archery, kids' pony rides & off-roading adventures, plus a bar and pizzeria.
The facility is  hidden among a lush forest and pine trees, has activity areas where people of all ages can have fun, such as a children's playground, off road, archery, horse riding. There is also Geyikli Cafe Restaurant, which is decorated in harmony with nature, where you can enjoy breakfast by the fire in winter and under the trees in summer. After breakfast, taking a walk in the forest, meeting a deer, posing for Instagram with the cute horses Wafer and Tyson is a must at Platinium Park.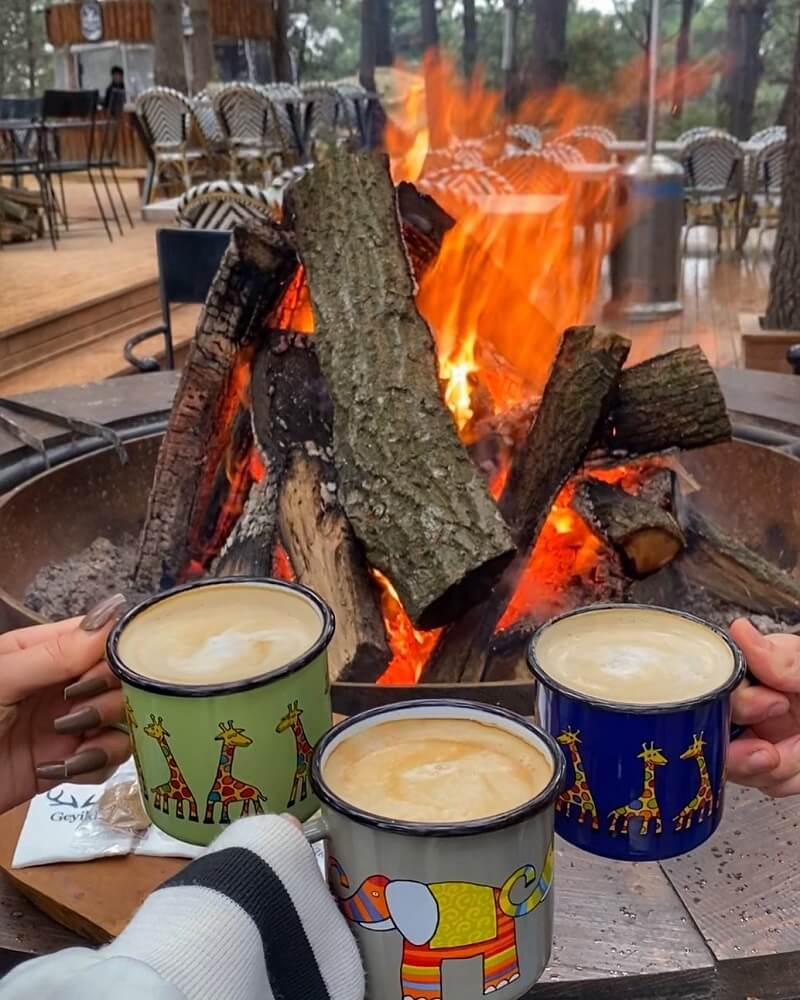 WHERE IS TURKCELL PLATINIUM PARK? HOW TO GO?
Turkcell Platinium Park is located in the Ayazagi neighborhood of the Sarıyer District, Istanbul, close to the Vadi Istanbul Shopping Center. Click for Turkcell Platinum Park location information.
WHAT IS TURKCELL PLATINIUM PARK CURRENT ENTRANCE FEE?
There is no fee for the entrance of the facility. However, in order to enter, you must have made a reservation at Geyikli Cafe Restaurant or social activity areas such as horse riding, archery or off road. Otherwise, it is not possible to enter, especially on the weekend. No outside food or drink is allowed in the facility as well.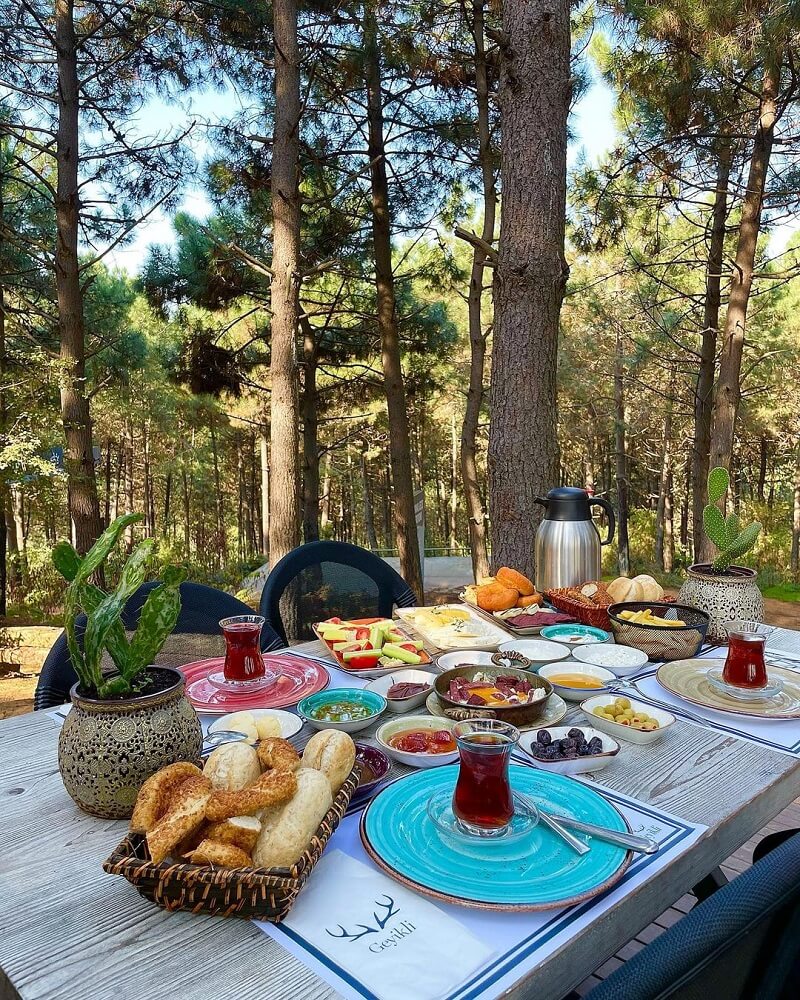 TURKCELL PLATINIUM BREAKFAST DETAILS AND PRICE
Breakfast is served as a spread for a minimum of two people at Geyikli Cafe Restaurant located in Turkcell Platinum Park. The spread consists of sausage, fries, menemen (scrambled eggs with tomatoes), grilled halloumi, apple yoghurt, butter, honey&clotted cream, nutella, orange and quince jam, tahini-molasses, mature cheddar, mild cheddar, Ezine feta cheese, string cheese and curd cheese, green&black olives, tomato&cucumber, acuka (tomato paste with walnut and garlic), simit (Turkish bagel), pastry and unlimited tea.
TURKCELL PLATINIUM PARK  PHOTOS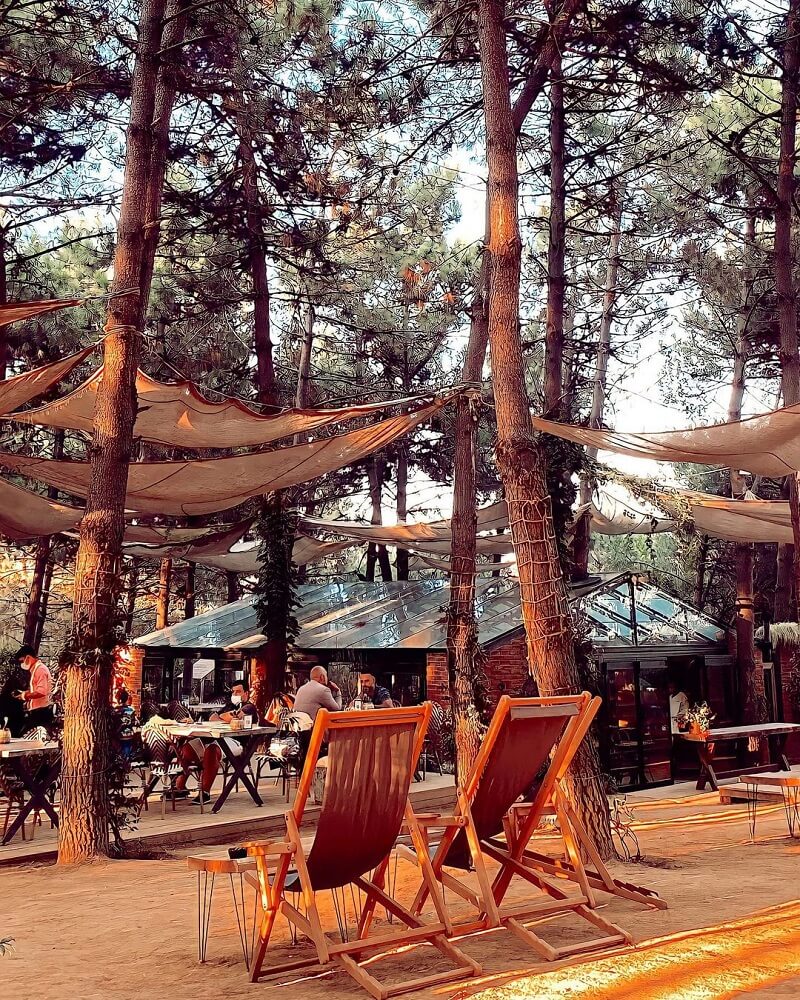 TURKCELL PLATINIUM PARK CONTACT
Address: Ayazağa, 208. Sk., 34398 Sarıyer/İstanbul
Phone: +90 531 2284040