1 – WATERS RESTAURANT, RESORTS WORLD BIRMINGHAM
Family-run and independent, Waters is a stylish and comfortable restaurant located at the UK's ultimate leisure complex, Resorts World Birmingham. The tasting menu has a great balance of modern and traditional dishes with a twist. Even though the restaurant is listed in the #michelinguide for UK 2017, there are no minimalistic plates, the restaurant is so warm and cosy, the food is unpretendious and the staff is welcoming.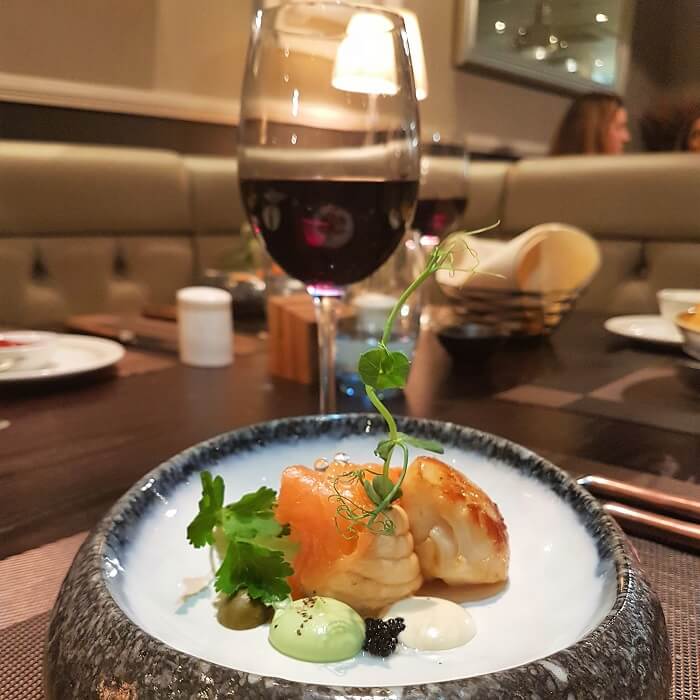 2 – ROFUTO, JAPANESE RESTAURANT, HOTEL PARK REGIS
Amazing new menu of Rofuto, the Japanese restaurant on the 16th floor of new Park Regis Tower. The Dim Sum platter with Scallop Schumai, Foie Gras Gyoza and Mushroom Spring Roll are fabulicious.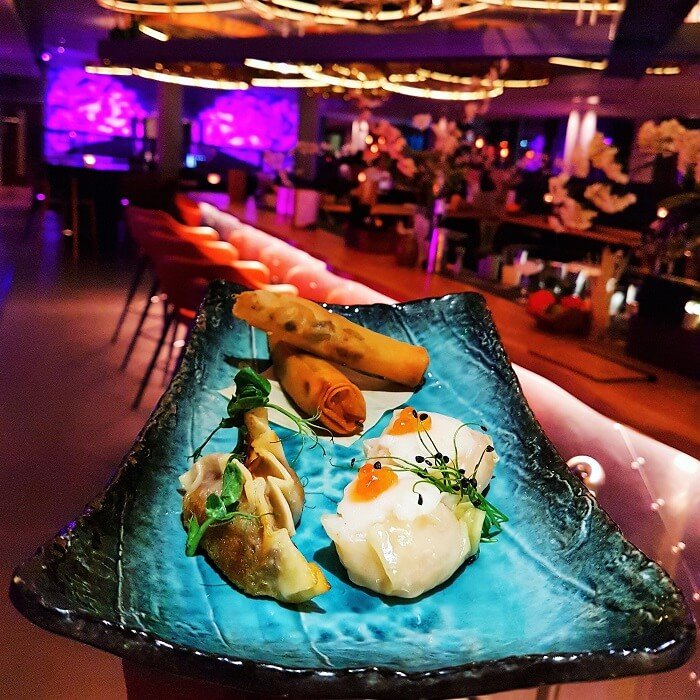 3 – BLAKES BIRMINGHAM, WESTMEAD HOTEL
One of the best pizzas in Birmingham area. When I took a bite the cheese melted like lava in my mouth and the pepperoni was very oily dancing on my teeth. Would definitely recommend Blakes Birmingham to all the pizza lovers.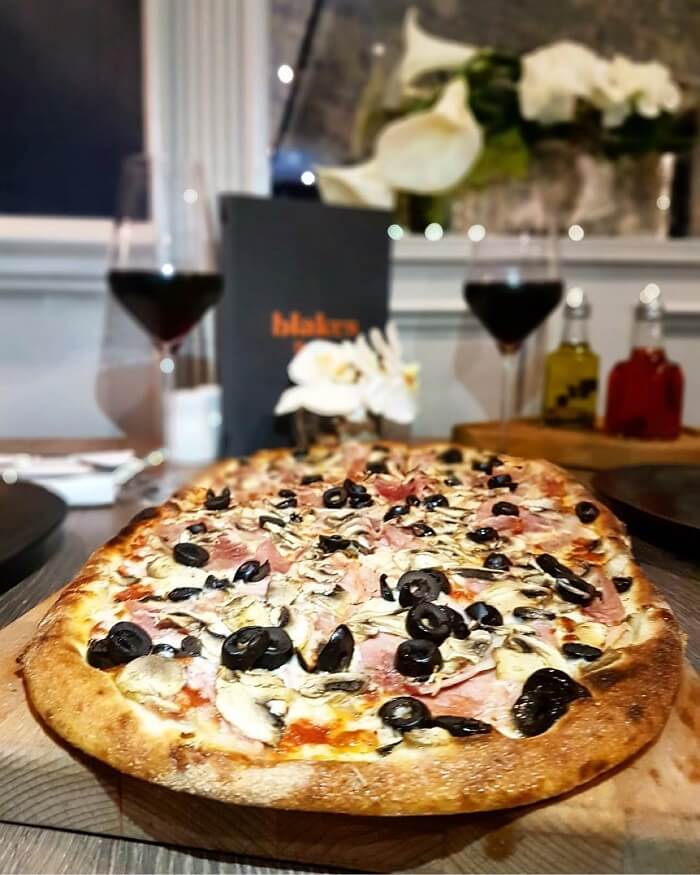 4 – AL BADER, MOROCCON RESTAURANT
The interior decor of Albader Restaurant is really eye catching and transports you away from UK. A great selection of Moroccan food. I really enjoyed the lamb tagine. The tea was a great way to finish the meal off! Enjoying my mint tea in a relaxed, authentic, vibrant chic setting after a delicious lamb tagine.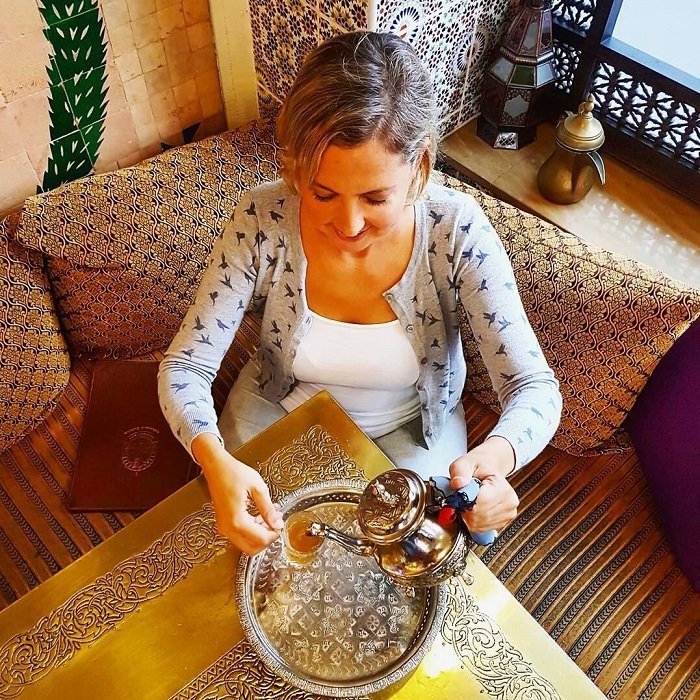 5 – UMAMI INDIAN KITCHEN
Unique dining experience with unique flavours, the menu features a variety of enticing options.  Mouthwatering "Chatpatta Chilli Prawn" is one of the best examples of #foodart
Top quality Indian restaurant. Delicately flavored and not overpoweringly spicy. Good service and cocktails. Worth to try.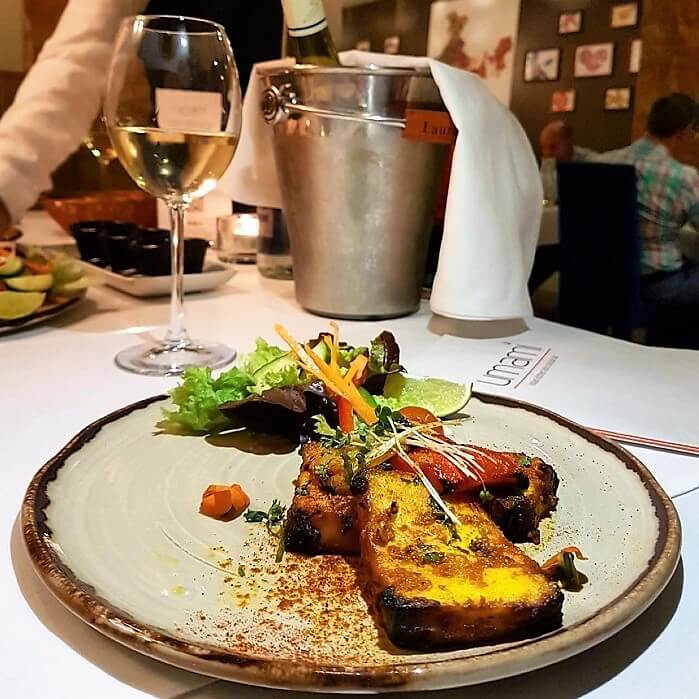 6 – SIAMAIS, THAI RESTAURANT
Elaborately decorated Siamais is the ideal place for a dual night out. While diners are enjoying their food, drinkers can enjoy the fabulous cocktails of their extensive cocktail menu. Definitely one of the best Thai restaurants around. Especially tempura prawn and cocktails are excellent.
7 – ANNEXE, FRENCH RESTAURANT
Three aren't too many times you come across a hybrid Italian/French dining experience, but Annexe provides one! Its décor, which is more Parisian than from the Amalfi Coast, is discrete, comfortable and full of character. Go for a romantic dinner. Great presentation, excellent quality and a stunning ambience. Definitely a 'special occasion' venue.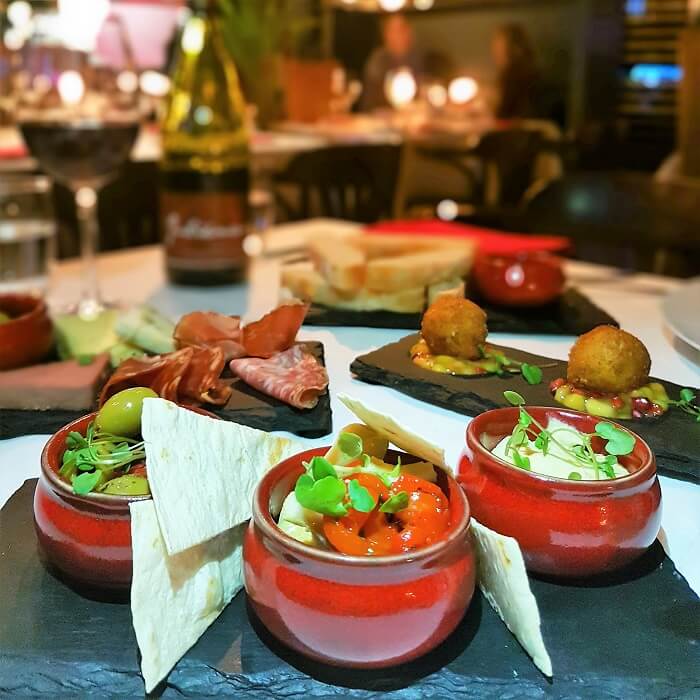 8 -VARANASI BIRMINGHAM, INDIAN RESTAURANT
Fat chillies with hyderbadi pulled lamb, sesame chutney. Tasty Indian food with a modern twist. Experience the Varanasi Birmingham's executive, taster menu.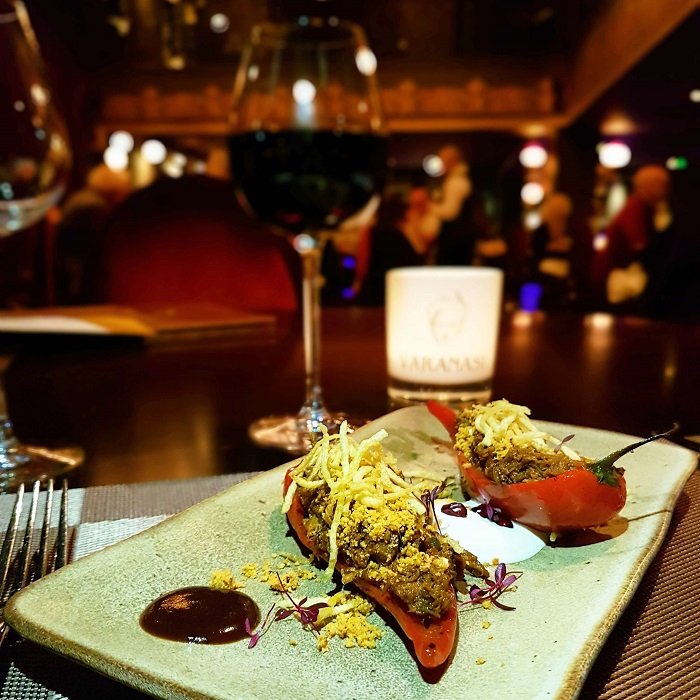 9 – ZEN METRO, THAI RESTAURANT
A cool and calm eating and dining paradise that gives you a chance to have the best Thai culinary experience. Melted chocolate fondants with vanilla ice cream is the best final.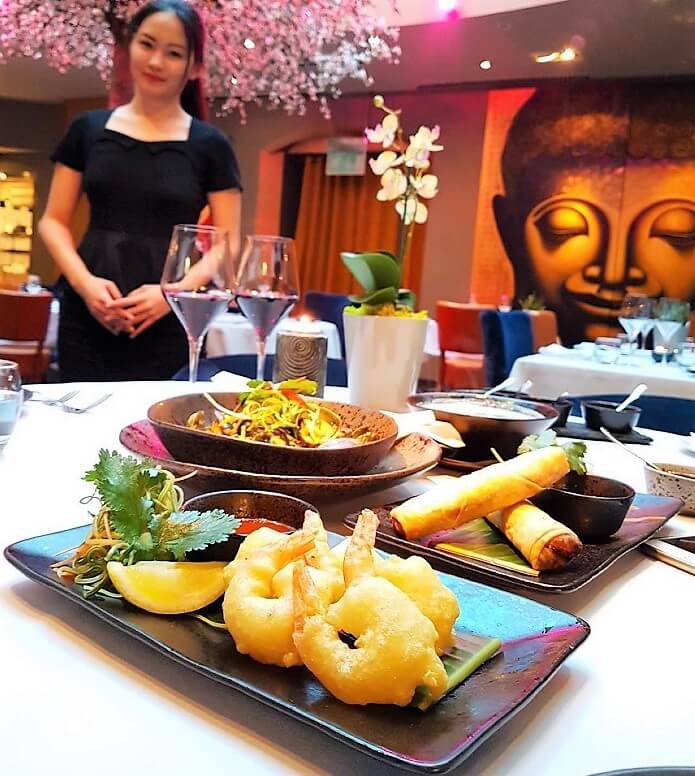 10 – BAR AND BLOCK, BRAZILIAN RESTAURANT
Do you want to try the best Surf&Turf in town? Then you should give it a try.
All cuts of Bar and Block come from British breeds of cattle reared across the Pampas in South America. Very nice atmosphere. Service with a smile. The steaks are delicious and perfectly cooked to your taste.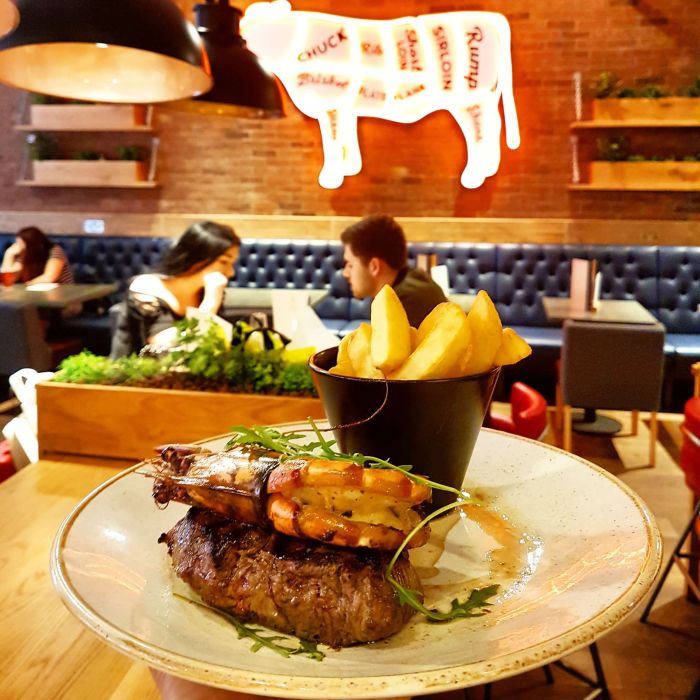 11 – DEL VILLAGIO, ITALIAN RESTAURANT
Del Villagio is a family run Italian restaurant that continues to grow in the eyes of the Birmingham community. So why not drop by and try the true taste of Italy, a little closer to home.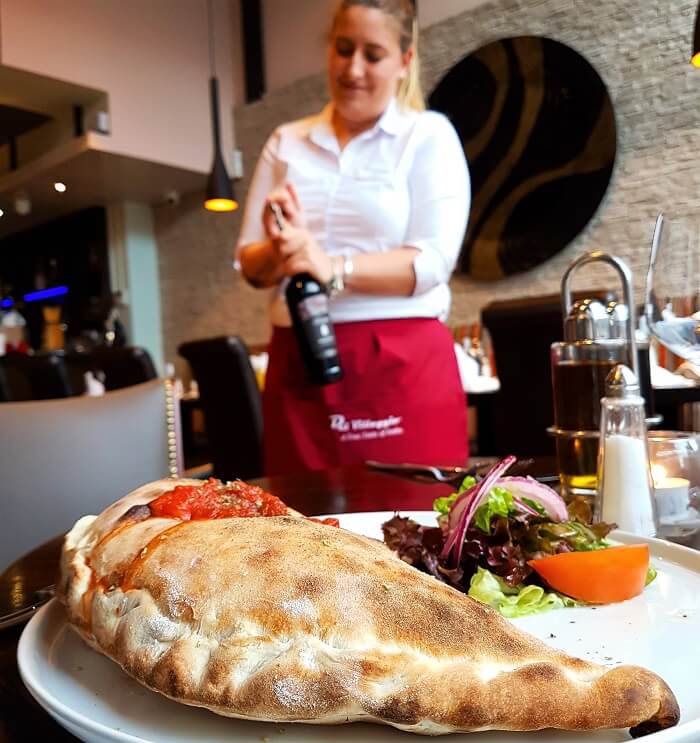 12 – PHO VIETNAMESE CUISINE
Eleven years later, Pho is still a family-run restaurant serving authentically prepared Vietnamese street food, with restaurants in Birmingham, Brighton, Leeds, Manchester, Cambridge, Bristol and Liverpool. Pho is a cosy place serving good authentic Vietnamese cuisine. We had the fresh and crispy spring rolls to start and Pho as main.
Pho, pronounced 'fuh,' is the national dish of Vietnam. It's a fantastic steaming bowl of rice noodle soup served with a side plate of fresh herbs. It was super tasty.
Worth a visit if you want to try a different Asian cuisine.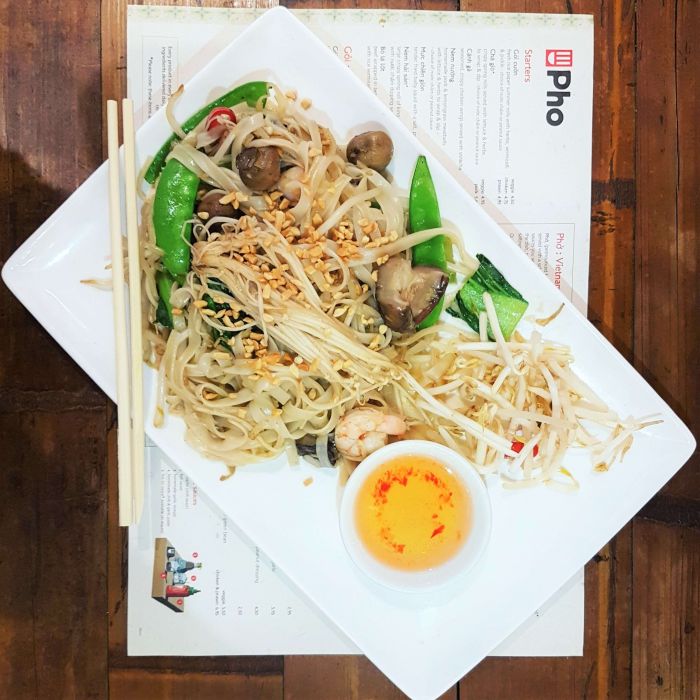 13 – ZIZZI, ITALIAN RESTAURANT
Zizzi restaurants has lovers all around UK and the branch  at Birmingham Brindley Place is one of the best Italians of the town.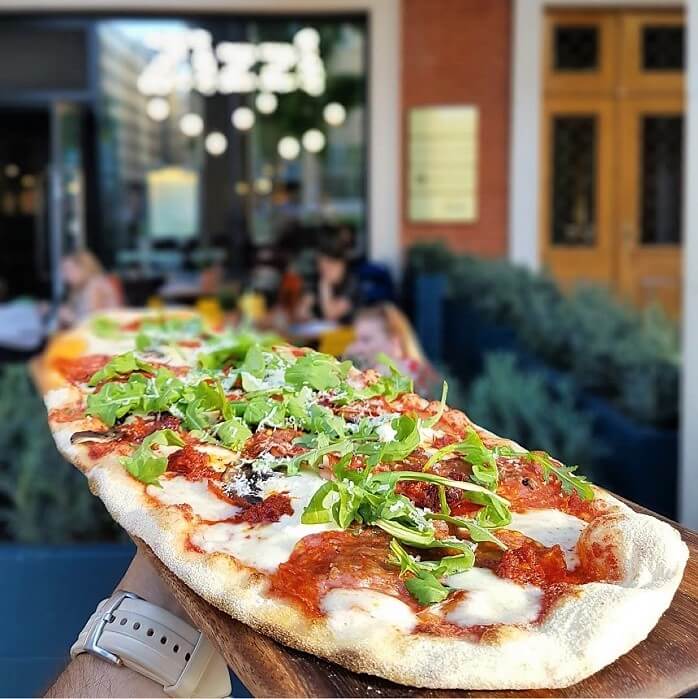 14 – BUTTON FACTORY BIRMINGHAM, GASTROPUB
Though it seems like an ordinary English pub, Button Factory Birmingham suprises you with an amazing Mediterranean touch. Croquettes are mouhwatering.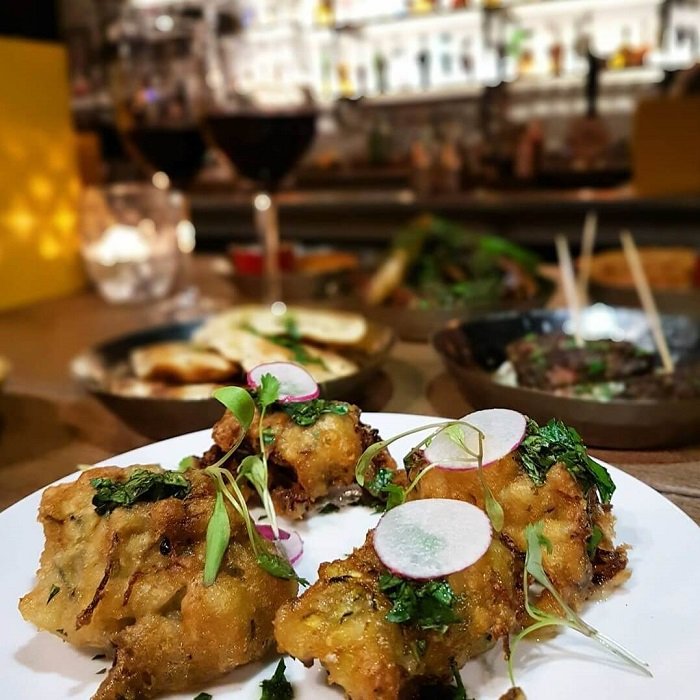 15 – THE STABLE BIRMINGHAM, ITALIAN RESTAURANT
Two glasses of Pinot Grigio and a crunchy Blazing Saddle (slow-roasted pulled beef, caramelised onions and jalapenos) is a flawless final for a lazy Sunday.
The Nduja like it?  Excellent selection of ciders, pies and pizzas. I had garlic bread and a Nduja pizza, both of which were really nice.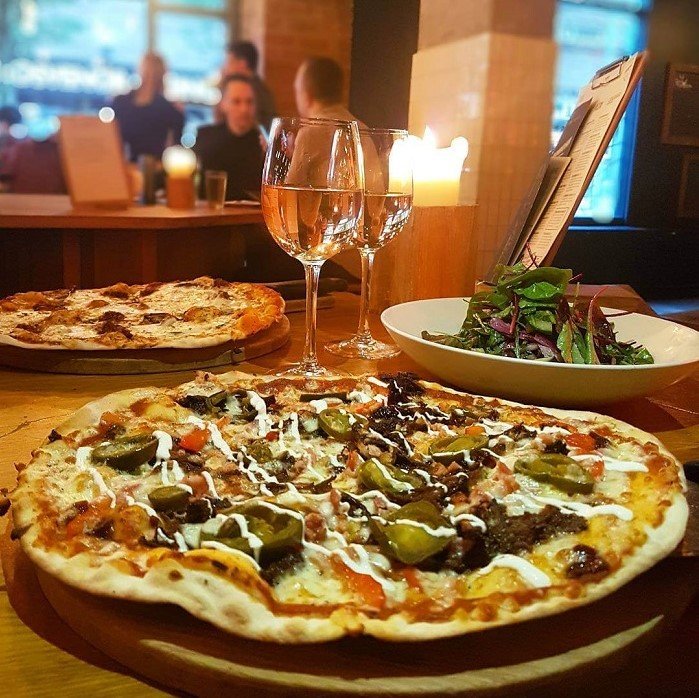 16 – AROMATIC MERE GREEN
Creative cocktails, fabulicious tapas and flat bread experience with the family.
One of the best eateries in Sutton Coldfield. Worth to visit.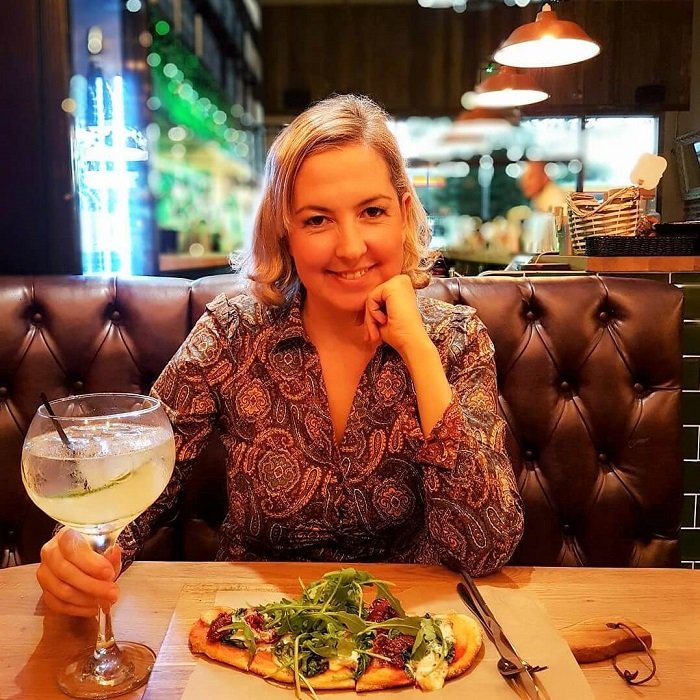 17 – LAS IGUANAS BIRMINGHAM TEMPLE
Aztec Chocolate Fudge Brownie served warm with vanilla ice cream is a fabulicious final for a lovely Mexican dinner at Las Iguanas Birmingham Temple.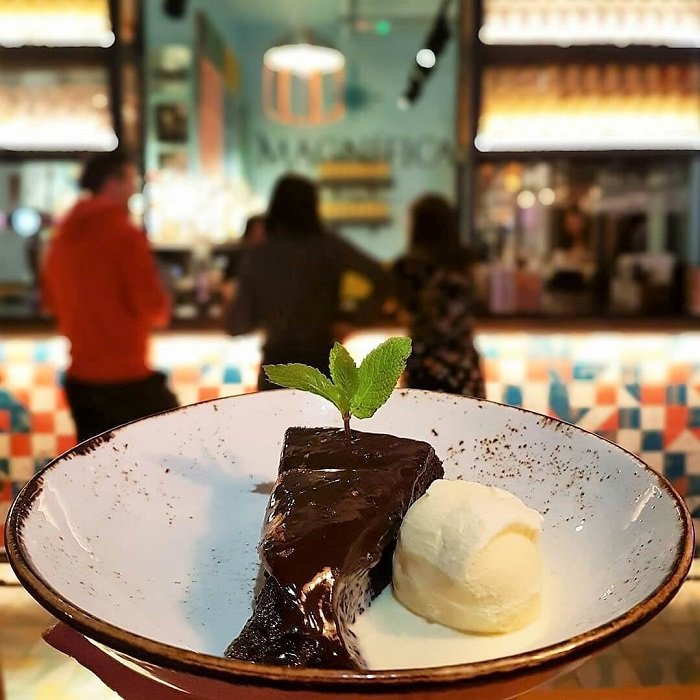 17 – LAS IGUANAS, RESORTS WORLD BIRMINGHAM
Don't you feel so happy when your healthy choices are delicious as well? Las Iguanas is a casual dining chain with a Latin American theme and 50 outlets spread all over the UK. My quinoa salad with cranberries and avocado was much better than expected.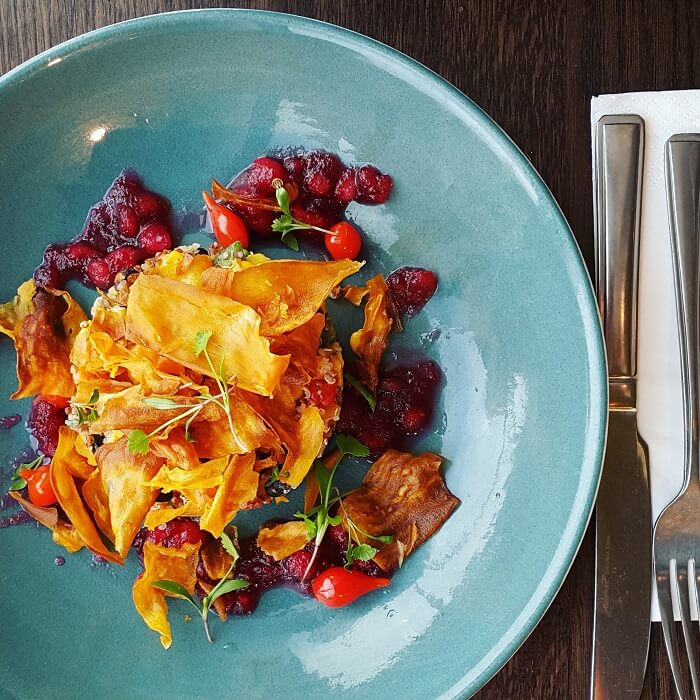 18 – THE KARCZMA, POLISH RESTAURANT
A magnificent oddity, a treasure house of Polish cuisine in the heart of Birmingham. Rye soup with smoked sausage, potato and boiled egg served in a hollowed loaf of crusty bread is to die for. Hearty and very tasty Polish food. I especially liked "Pierogi" home made dumplings and "Zurek" rye soup. Worth to visit.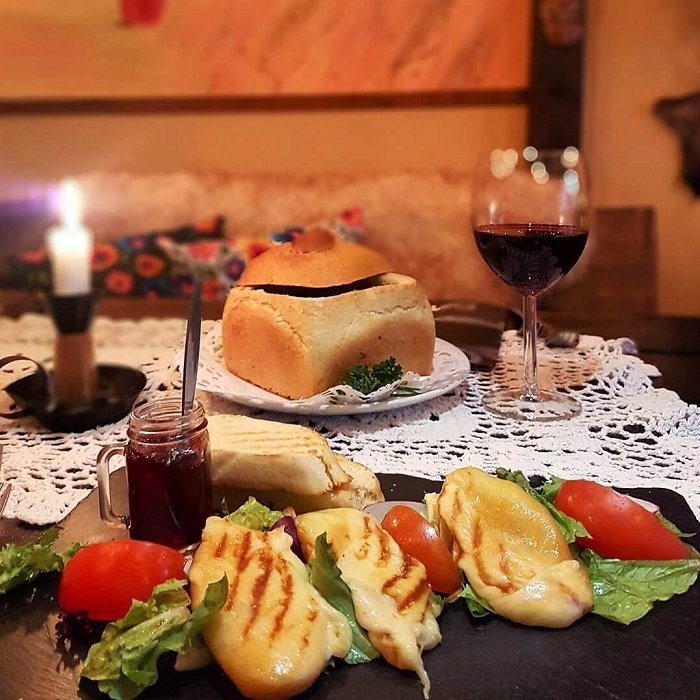 19 – BISTRO DU VIN, HOTEL DU VIN
Experiencing an elegant dinner at the classic, French-styled Bistro du Vin at Hotel Du Vin.
Had a lovely dinner in the romantic atmophere of Hotel Du Vin. Main course Chateaubriand was very good and as a starter scallops in my hand were excellent!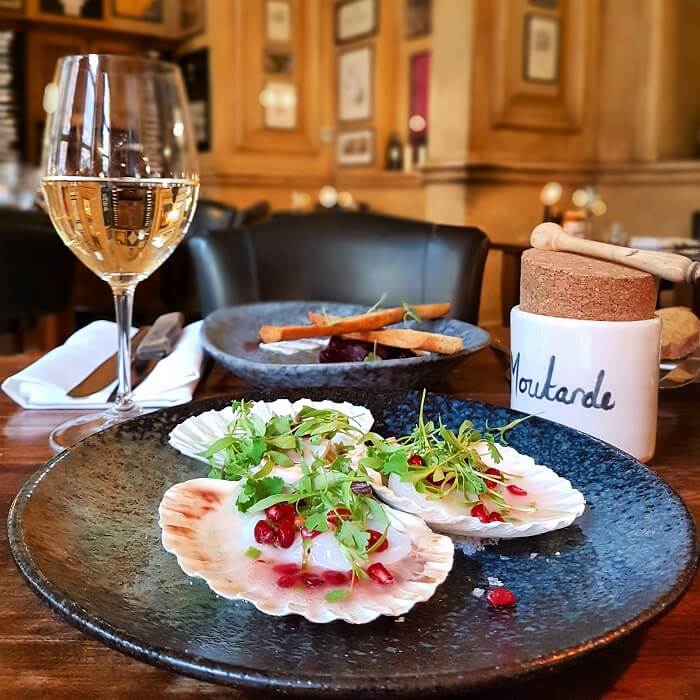 20 – STRADA PIZZA, ITALIAN RESTAURANT
Lovely pizza and amazing deals at Strada.
Every Monday any pizza on the menu for just £5.
Friday offer – 'FizzFriday' – a bottle of Prosecco for just £15.
Every last Friday of the month, live jazz on.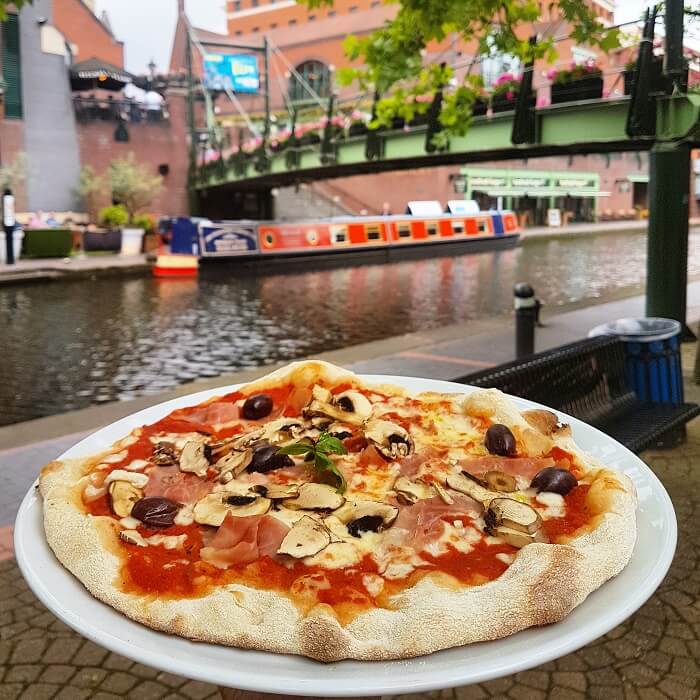 21 – TOPOKKI, KOREAN RESTAURANT
Cosy Korean restaurant in the heart of Chinatown of Birmingham. Bibimbap is really worth to try.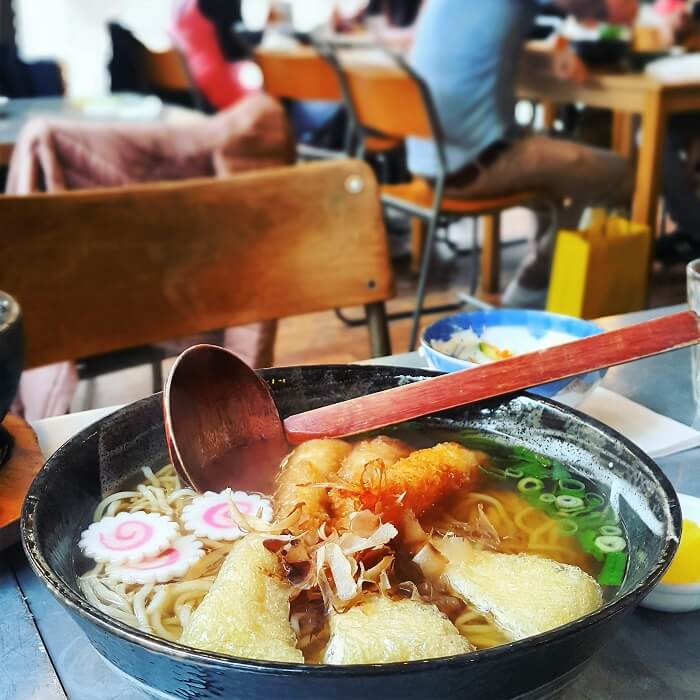 22 – BODEGA BAR Y CANTINA, SOUTH AMERICAN RESTAURANT
Offering a wide selection of classic South American tapas-style dishes and street food, has nice, authentic and multicultural atmosphere.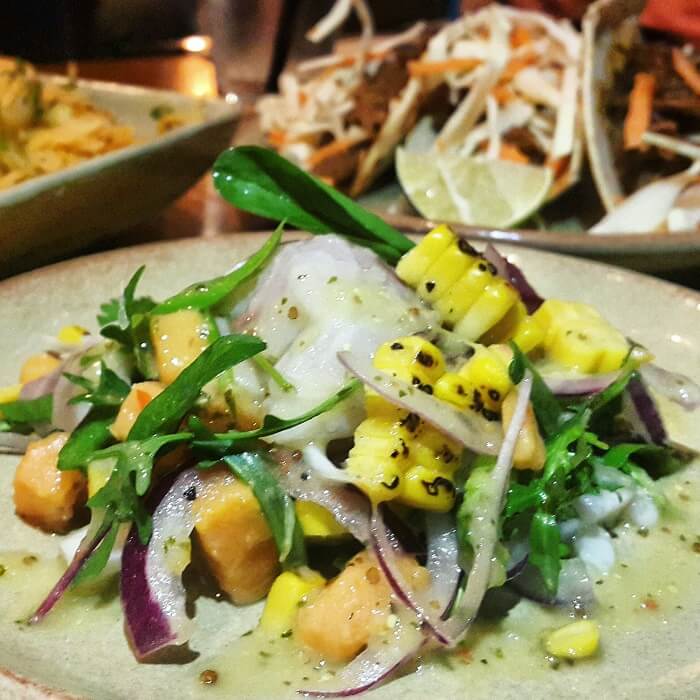 23 – PIE MINISTER, ENGLISH CUISINE
Award-winning pies of Pie Minister are really hearty and tasty. Set in Trentham gardens it's the perfect place to spend the day and fill up on pie and mash.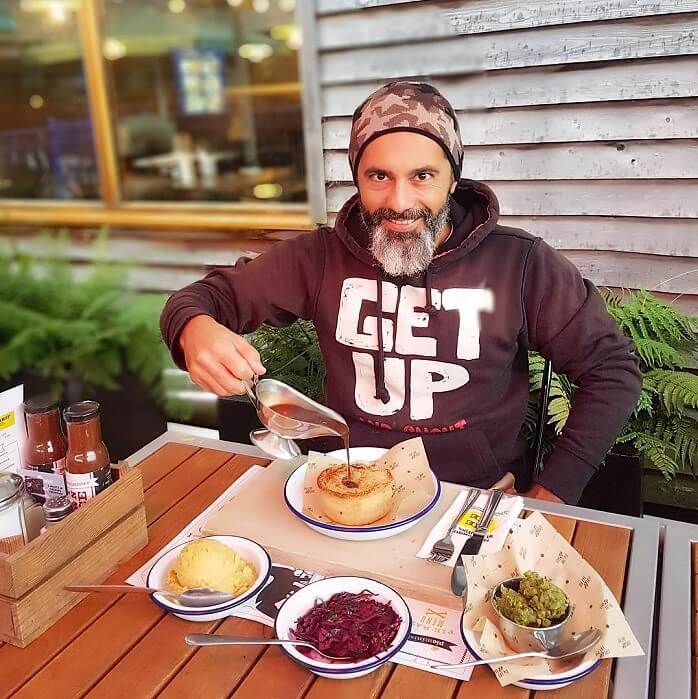 24 – KOLKATA LOUNGE
One of the best curry house in Stirchley Birmingham. Great food, good atmosphere and friendly well coming .